Three companies dominate the car title loan industry
November 29, 2015 - 7:02 pm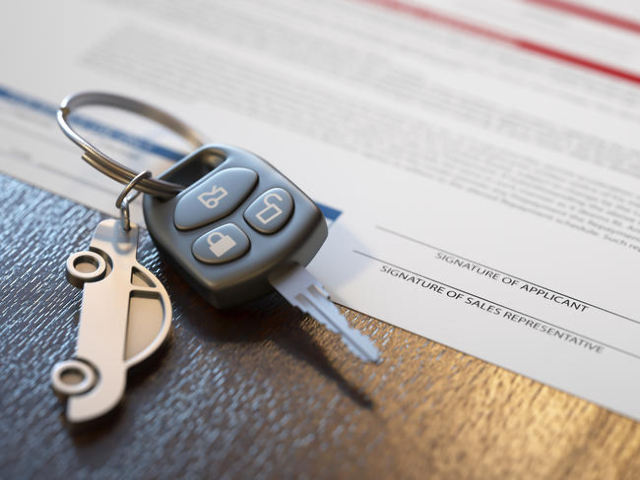 The title loan industry is fragmented, with dozens of players ranging from small mom-and-pop locations to nationwide operators with thousands of locations. It's difficult to track them because most are privately held. They also frequently hide behind "dba" entities. But here are some of the bigger players:
TMX Finance: Headquartered in Savannah, Ga., TMX is the title-lending industry's biggest player, operating nearly 1,500 stores in 18 states as TitleMax. The 17-year-old company has had financial trouble of its own: TitleMax filed for Chapter 11 bankruptcy in 2009 when it couldn't pay back a $165 million loan from Merrill Lynch. The reorganized company exited bankruptcy nearly a year later and has more than doubled its store count since. Other brands it sells under include TitleBucks, EquityAuto Loan and InstaLoan. It has more than 4,300 employees nationwide.
Community Loans of America: The privately held Atlanta-based company was founded in 1994 and operates across the South and Midwest under nameplates that include Carolina Payday Loans, Illinois Title Loans and Fast Auto Loans. It has 1,800 employees and more than 200 locations. The company has faced class-action lawsuits in the South over allegations of making predatory loans to military personnel.
Select Management Resources. Established in 1998 by former executives of Community Loans of America, this Georgia-based private business operates under names that include Atlanta Title Loans, LoanMax and North American Title Loans. Its corporate website is not functional, but it disclosed in a 2007 lawsuit that it had 200 loan offices nationwide. Its subsidiaries operate in 21 states, from California to Delaware.
PROBLEM STATES
Title lending is allowed in half of U.S. states, but some jurisdictions have fewer protections than others. Here are some of the worst states for borrowers.
Georgia: The Peach State is ground zero for the title lending industry. Not only is it home base for some of the industry's biggest players, including TitleMax and Select Management Resources, but it lets lenders slam consumers with fees other states ban – repossession fees of $250 and car-storage fees of $5 a day in addition to annual interest rates of 300 percent. If a repossessed car sells for more at auction than the loan amount, the lender can keep the surplus, returning nothing to the borrower.
Illinois: There's no limit on the actual interest rates title lenders can demand; rates of 200 percent to 300 percent are routine, according to the Illinois Legal Aid. State law also allows consumers to borrow the equivalent of half of their monthly income at those burdensome rates, making it almost impossible to pay back the loan.
Idaho: There is no limit on interest charges, and, as in Georgia, lenders keep surplus sale amounts. On the flipside, if a car sells for less than the debt, the lender can sue for a deficiency judgement and make the borrower pay the deficit.
Nevada: Lenders can charge practically any interest rate. Attorneys with the Legal Aid Center of Southern Nevada said they've seen annual charges of 425 percent of more. Lenders can use private auctions to dodge requirements to return auction surpluses to borrowers. Lenders are also allowed to continue interest charges for up to 90 days after repossession.
Missouri: At $5,000, this state allows one of the highest maximum loan amounts and no ceiling on interest charges. The lender has to pay back an auction surplus, but can chase deficiencies.
Florida: The Sunshine State shows just how easy it is for title holders to flout laws. Voters passed a 28 percent interest cap in 2000, and title loans essentially disappeared, said Alice Vickers, director of the Florida Alliance for Consumer Protection. But through its InstaLoan-brand stories, TitleMax evades the caps by forcing borrowers to buy insurance at rates equal to a triple-digit annual interest charge, Vickers said. TitleMax did not respond to request for comment.