2015 is third-busiest year for McCarran airport; projections strong for 2016
January 27, 2016 - 4:32 pm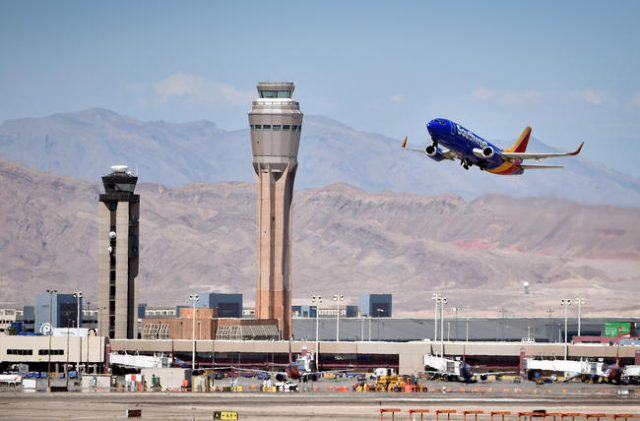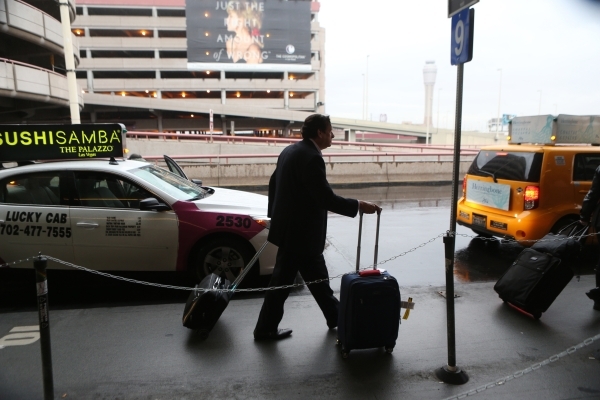 The only news that may be better than McCarran International Airport reporting the third-busiest year in its history is that 2016 is projected to be even bigger.
The Clark County Department of Aviation on Wednesday reported it served 45.4 million passengers in 2015 following a strong finish — an 8.9 percent increase in December traffic to 3.7 million.
November and December had the highest month-over-month percentage increases of the year and all three arrival categories — domestic, international and westside terminals — were strong for the year.
"Passenger traffic had steadily improved over the past several years, so entering 2015, we were optimistic that this modest growth would continue," said Rosemary Vassiliadis, the department's director.
"Instead, last year we saw tremendous growth in our domestic passenger volume as well as continued expansion in our international service," she said. "I'm happy to say our forecasts for the first quarter of 2016 indicate those numbers will continue to rise."
The biggest percentage increases were tallied by ultra-low-cost carriers Frontier and Spirit airlines with Frontier more than doubling its passenger totals from a year go to 1.3 million and Spirit up 18.9 percent to 2.7 million.
Southwest Airlines maintained its lead as the busiest carrier serving McCarran with nearly 18 million passengers for the year, a 5.4 percent increase from 2014.
This is a developing news story. Check back here for updates.
Contact reporter Richard N. Velotta at rvelotta@reviewjournal.com or 702-477-3893. Follow @RickVelotta on Twitter.