Las Vegas ranks as No. 1 Thanksgiving destination in US
November 21, 2016 - 7:45 pm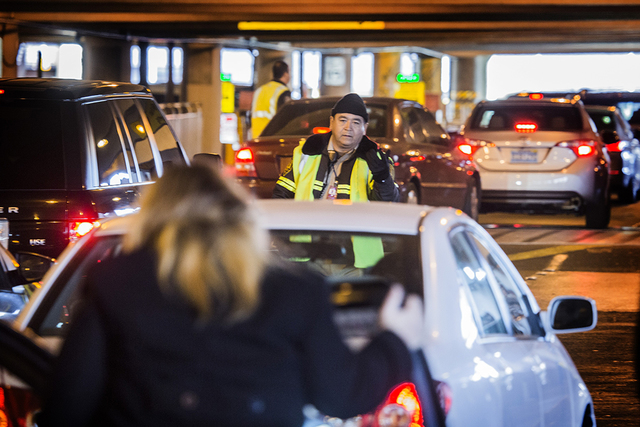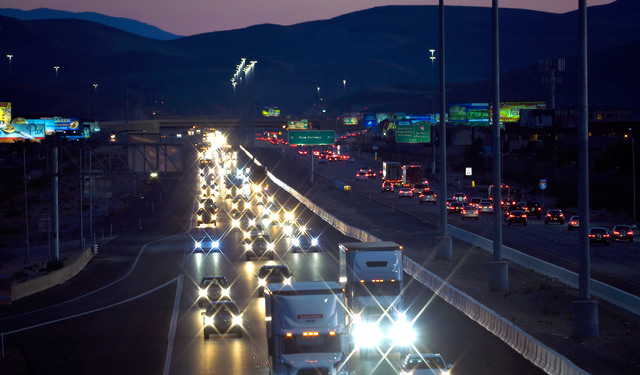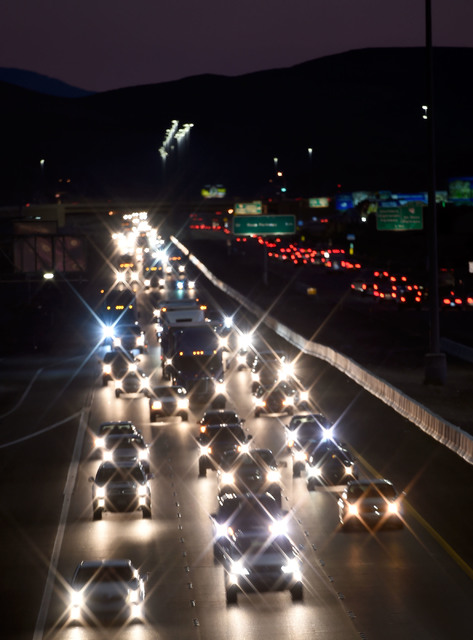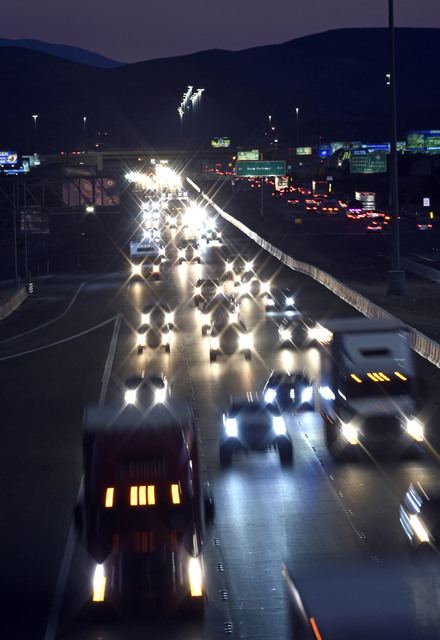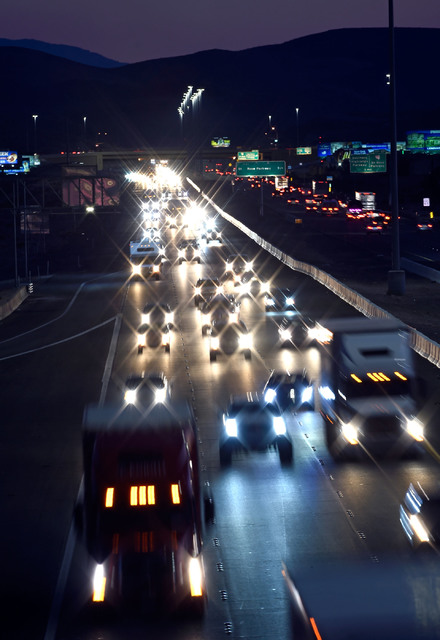 Travelers looking for some turkey with Sin City-style trimmings this weekend will make Las Vegas the No. 1 vacation destination for Thanksgiving, according to AAA's national forecast.
About 318,000 people will descend on the Las Vegas Valley during the five-day holiday weekend set to begin Wednesday afternoon, with about 60 percent of those travelers making the trip by car, said Tony Illia, a spokesman for the Nevada Department of Transportation.
That's a significant jump from the 104,000 vehicles that typically travel on Southern Nevada's streets and highways on an average day.
The heaviest traffic congestion is expected to be concentrated along Interstate 15 and the Strip, but motorists should remain aware of the ongoing construction restrictions at the Spaghetti Bowl interchange in downtown Las Vegas.
"Motorists should allow additional travel time to reach their final destination," Illia said. "Enjoy the holidays responsibly. Don't drive impaired, obey posted speed limits, and don't text and drive."
Nationally, AAA forecasts more than 48 million people will travel 50 miles or more during the holiday weekend, representing a 1.9 percent increase from last year.
After Las Vegas, the most popular destinations this weekend are San Francisco, San Diego, Orlando, Florida, and New York, AAA officials said.
"This ongoing travel trend is spurred by improvements in the economy, increased consumer spending and overall strength in consumer confidence," AAA Nevada spokeswoman Cynthia Harris said.
Traveling through McCarran International Airport started earlier this year because local families are taking advantage of a change in the holiday schedule for the Clark County School District, where students are off the entire week for Thanksgiving.
About 1.2 million travelers will pass through McCarran from Nov. 19 to Nov. 28, airport spokeswoman Christine Crews said. However, roughly 737,000 airline passengers will come through the airport during the five-day holiday travel period that starts Wednesday — as tracked by the travel industry — a 7 percent jump from the same time last year.
The busiest day at McCarran is expected to be Sunday, with about 140,000 travelers leaving Las Vegas or returning home, Crews said. The least busiest time will be Thanksgiving Day, with about 90,000 passengers coming in and out.
Airport officials advise travelers to arrive at least two hours before scheduled departure times, mostly due to long lines for ticketing and security.
Airport officials warned that the Terminal 1 long-term parking garage and Terminal 3 economy lot are expected to reach capacity this weekend. If that happens, travelers will be directed to alternate parking facilities.
The influx of visitors to Las Vegas means some serious cash will be dropped this weekend.
Out-of-town visitors are expected to spend about $201.1 million on food, hotels and gambling from Thursday to Saturday, a slight 0.4 percent increase from the same time last year, according to Las Vegas Convention and Visitors Authority figures.
Of the 149,086 total available hotel rooms in the region, 92.6 percent will be occupied for the weekend, the authority said.
"Las Vegas is a popular travel destination, and Thanksgiving weekend provides a perfect opportunity for visitors to create a memorable holiday experience," said Amanda Arentsen, a spokeswoman for the authority. "For many people, Thanksgiving represents a mix of traditions that often include enjoying a spectacular meal, visiting holiday displays or cheering on your favorite sports team."
Contact Art Marroquin at amarroquin@reviewjournal.com or 702-383-0336. Find @AMarroquin_LV on Twitter.