Las Vegas withdrew bid to host 2026 World Cup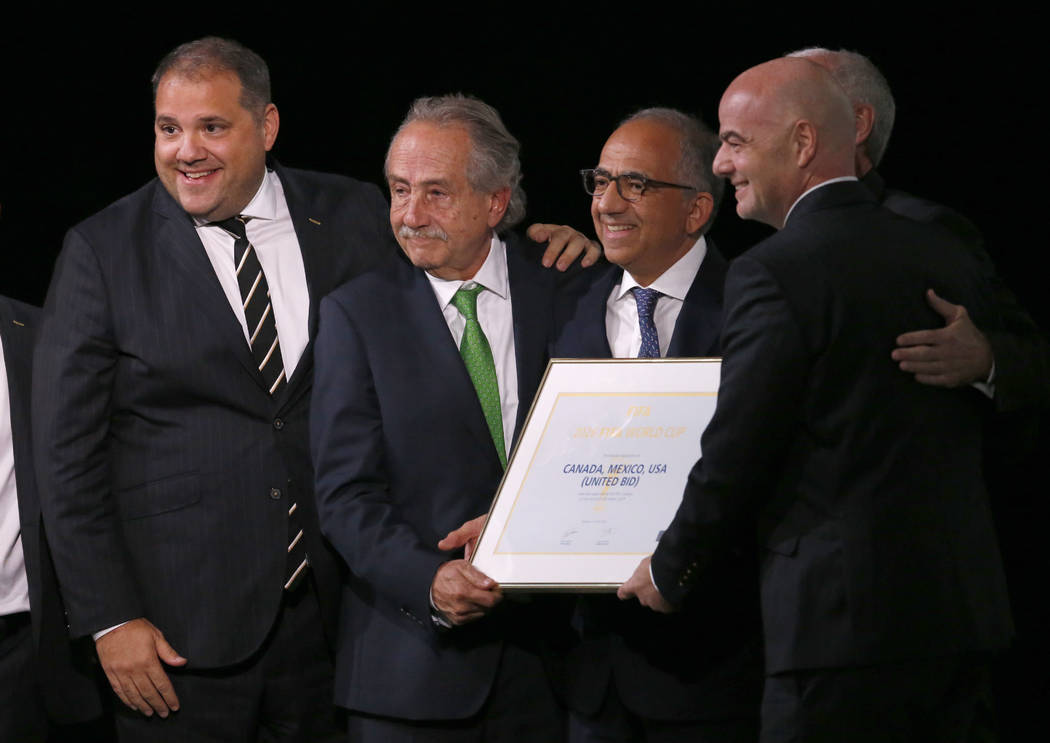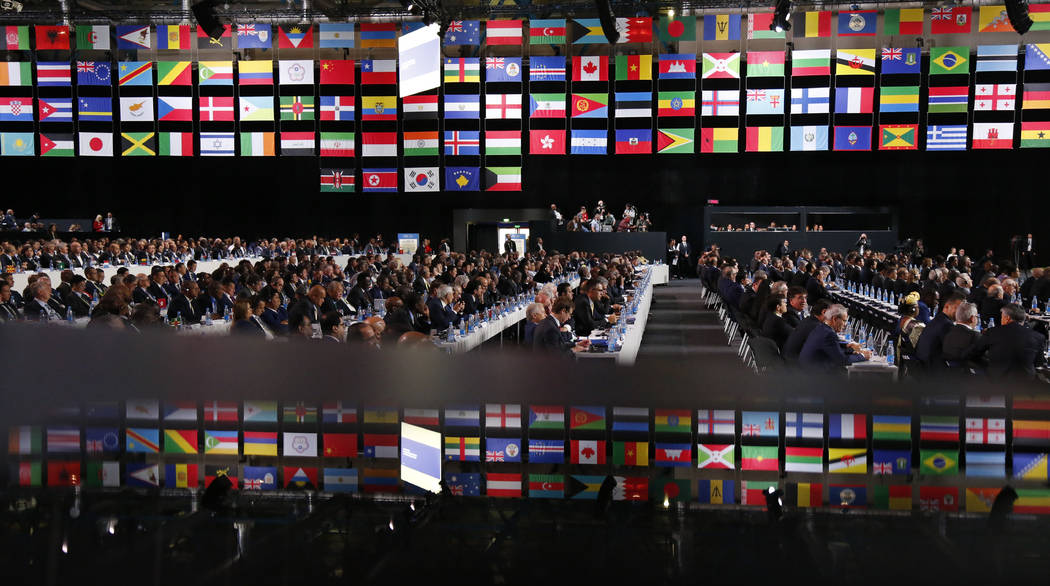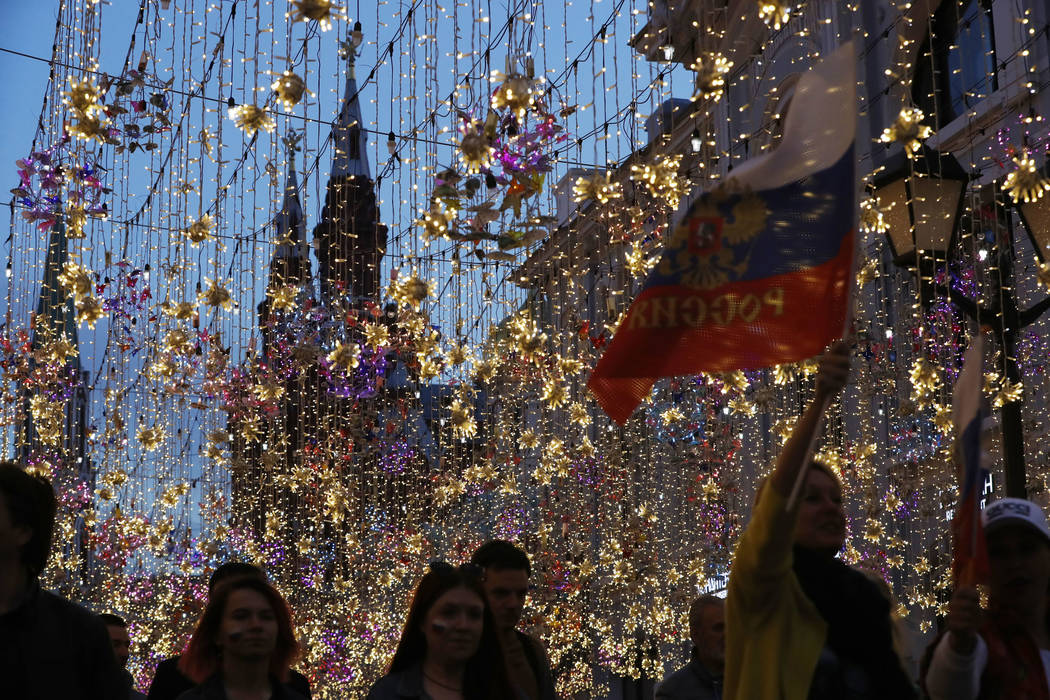 Las Vegas isn't on the short list of cities under consideration to host 2026 World Cup games because the cost would be too steep.
Las Vegas Convention and Visitors Authority President and Chief Operating Officer Steve Hill said Thursday that when he and Raiders President Marc Badain met with World Cup bid organizers in November, they learned some of the requirements of host cities — and they were far more expensive and open-ended than they felt the city could afford.
"Ultimately, we made the decision to not continue Las Vegas' pursuit of being one of the cities to host the World Cup," Hill said.
World Cup games were among the events that advocates for building the $1.8 billion Las Vegas stadium cited as justification for spending $750 million of public money for the project.
Prestigious event
The 2018 World Cup, a 32-team international soccer tournament and one of the most prestigious sporting events in the world, began Thursday in Russia.
In November, Hill wasn't yet with the LVCVA. He met with organizers in his capacity as chairman of the Las Vegas Stadium Authority. Hill and Badain, whose team is building the 65,000-seat indoor football stadium at Interstate 15 and Russell Road, went to Houston for preliminary tournament meetings.
They met with organizers preparing a bid to host games in the United States, Mexico and Canada — a collaboration known as United 2026.
Earlier this week, the international soccer governing body FIFA announced that the United 2026 bid was accepted, but the short list of prospective host cities did not include Las Vegas.
Some cities have been leery of dealing with FIFA, which was involved in a $150 million corruption scandal in 2015. Investigations by the FBI and the IRS resulted in the indictment of 14 people on charges involving collusion between soccer executives and sports marketing groups. FIFA's top executive, Sepp Blatter, was removed from office.
Hill said Las Vegas would have been required to provide more than $100 million in improvements to host one or more preliminary-round group games.
The city expressed interest in hosting games because it would have the new stadium, abundant hotel-room inventory and extensive international air routes to and from McCarran International Airport to accommodate teams, FIFA officials, media and soccer fans.
Extensive requirements
But FIFA requirements for host cities were far more extensive than originally envisioned.
The requirements included providing two outdoor venues — each capable of seating 20,000 people to watch every tournament game on a big screen at no cost, Hill said. The city also would have had to provide secure world-class practice facilities shielded from the public to teams that would be competing in games played in Las Vegas.
He also noted that the six-week tournament occurs at a time of year when Las Vegas resorts already are at high occupancy with summer vacationers.
Determining who would build those facilities and how was problematic, Hill said, and he felt he and Badain could not commit the community to those expenditures.
"One of the questions we had … was who would actually sign those contracts," Hill said. "There really is no (organization). The Stadium Authority could have considered doing that, but we don't have the financial ability to back up that signature, and that was a requirement, and justifiably so, in our ability to stay in the process."
Sports authority
Other cities have established sports or event authorities that can sign off on commitments to big events.
Creating a sports authority in Southern Nevada is expected to be a topic to be considered by the Southern Nevada Sporting Event Committee established in April by executive order by Gov. Brian Sandoval.
Last month, Hill and Badain were formally named to that committee, which will meet for the first time Friday.
Contact Richard N. Velotta at rvelotta@reviewjournal.com or 702-477-3893. Follow @RickVelotta on Twitter.