Licensing Expo draws emojis, Grumpy Cat to Las Vegas
Updated May 22, 2017 - 8:44 pm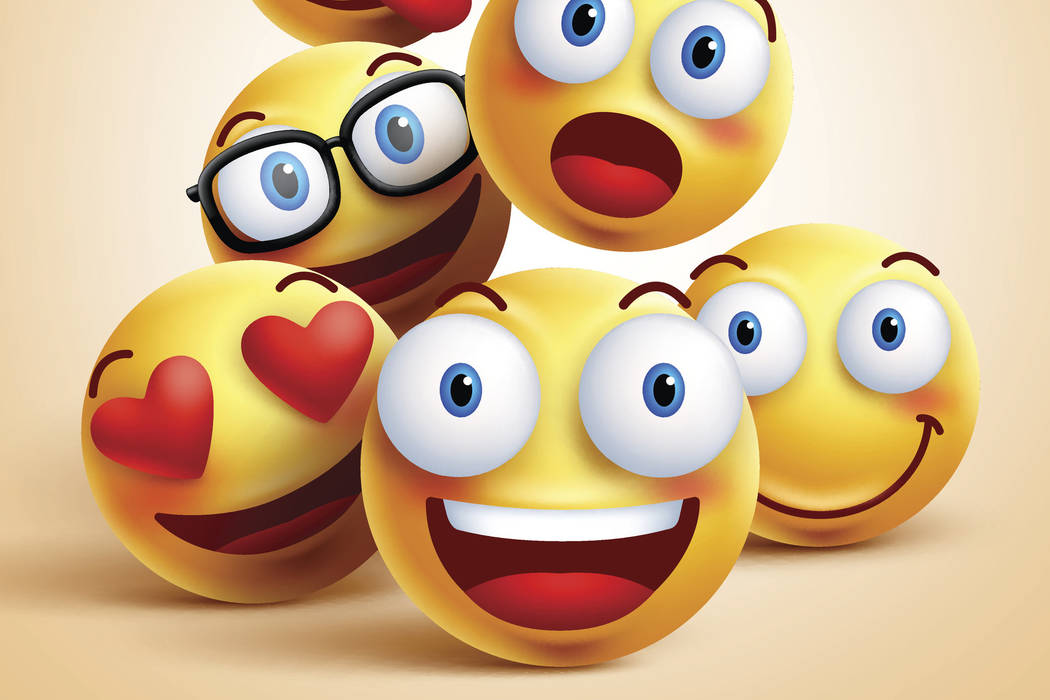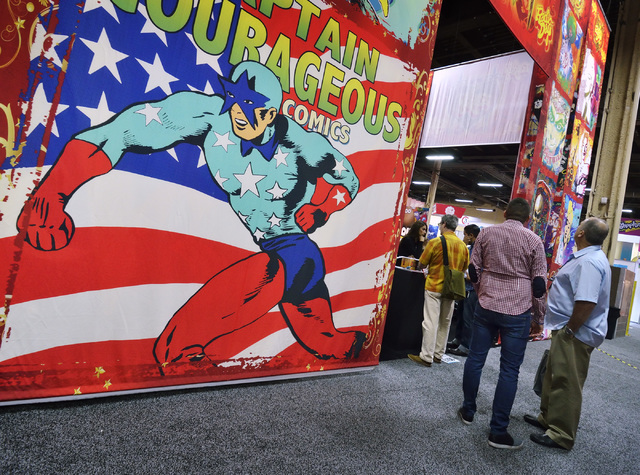 Las Vegas is getting its emoji back.
The yellow-colored smileys and ideograms used globally in electronic messages to express feelings and moods will be a big center of attention at this week's Licensing Expo at Mandalay Bay.
The Germany-based emoji company GmbH is hoping to pen licensing deals to put more of its iconic symbols on T-shirts, bags, sunglasses, coffee cups and anything else we wear or consume.
"We are obsessed with emojis," said Jessica Blue, senior vice president of the Licensing Expo.
Since making its first appearance at the Licensing Expo in Las Vegas in 2015, the emoji company has signed more than 300 agreements to license its 5,000 icons out to manufacturers and entertainment companies. Sony Entertainment will release "The Emoji Movie" in July.
The global fascination with emojis may mean they become a lot more visible on the Strip in the coming years.
And it won't be just because tourists are wearing hats with laughing faces, thumbs-up or peace-sign icons.
Chief Executive Officer Marco Husges recently told a licensing trade publication the company plans to expand into the gaming and gambling industry. Emoji-themed slot machines may be a reality.
A U.S.-based emoji company representative was not immediately able to respond to a request for a comment on gambling plans.
5,000 brands in town
The Licensing Expo, which runs Tuesday to Thursday, matches owners of brands, or intellectual property, with manufacturers and retailers that want to use those brands to sell goods or services. The value of licensed products sold at retail is $250 billion globally.
A brand can be anything from a character to a logo, slogan or art. The show will feature more than 5,000 brands, including FAO Schwarz, Coca-Cola, BuzzFeed and Grumpy Cat, a cat internet sensation with a massive social media following.
Grumpy Cat has developed a huge licensing program in "almost every category you can imagine," Blue said.
"Every exhibitor at our show over the years has built an audience. And when you have an audience, you have brand equity that you can then license out."
Toys R Us and Amazon representatives will be among the 16,000 attendees walking the floors to study brands and products.
Mall debt defaults
The Licensing Expo will host educational seminars on a range of topics, including the future of brick and mortar retail, a sector that has been devastated by the growth of online shopping.
That will also be one of the main themes at the RECon, the world's largest retail real estate convention, which is underway at the Las Vegas Convention Center this week as well.
The RECon show will feature 1,200 exhibitors and attract 37,000 industry players — from investors to developers and suppliers of goods and services to commercial retail.
In total, the two expos will bring more than 50,000 businesspeople to the city next week. The Las Vegas Convention and Visitors Authority estimates they will spend $50 million during their stay, extending the strong convention start to the year.
Contact Todd Prince at tprince@reviewjournal.com or 702-383-0386. Follow @toddprincetv on Twitter.