LV-to-LA rail project: What you need to know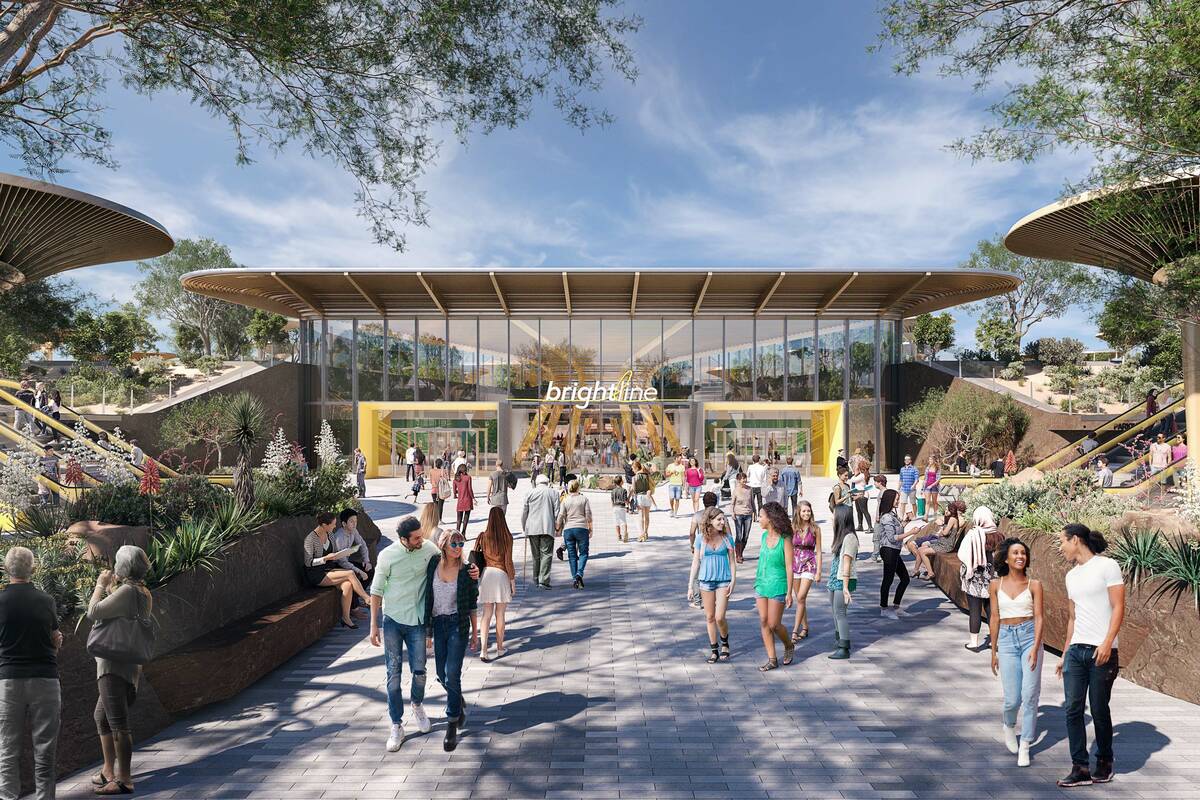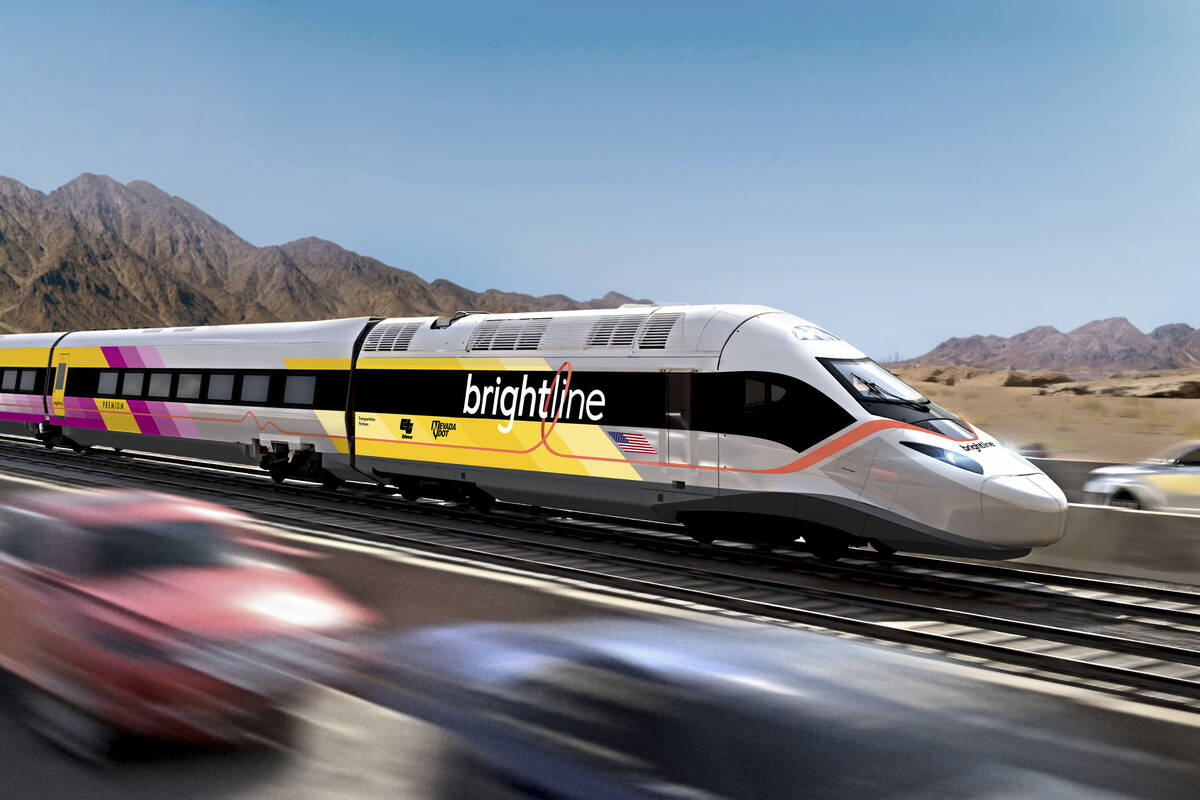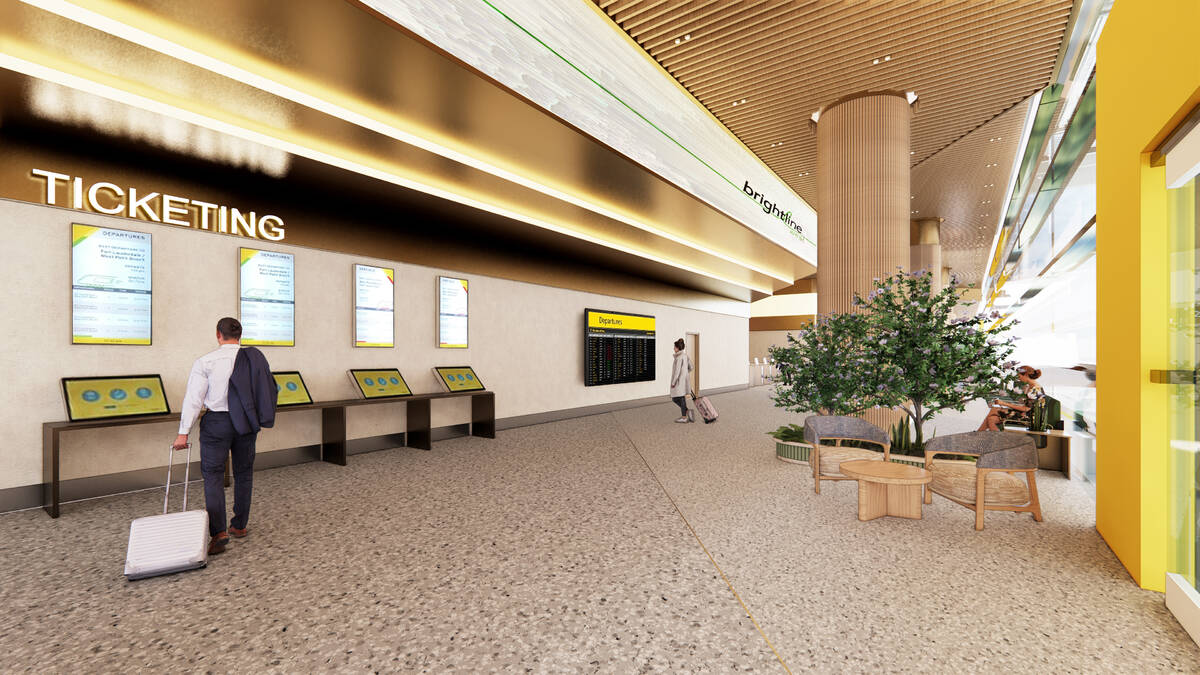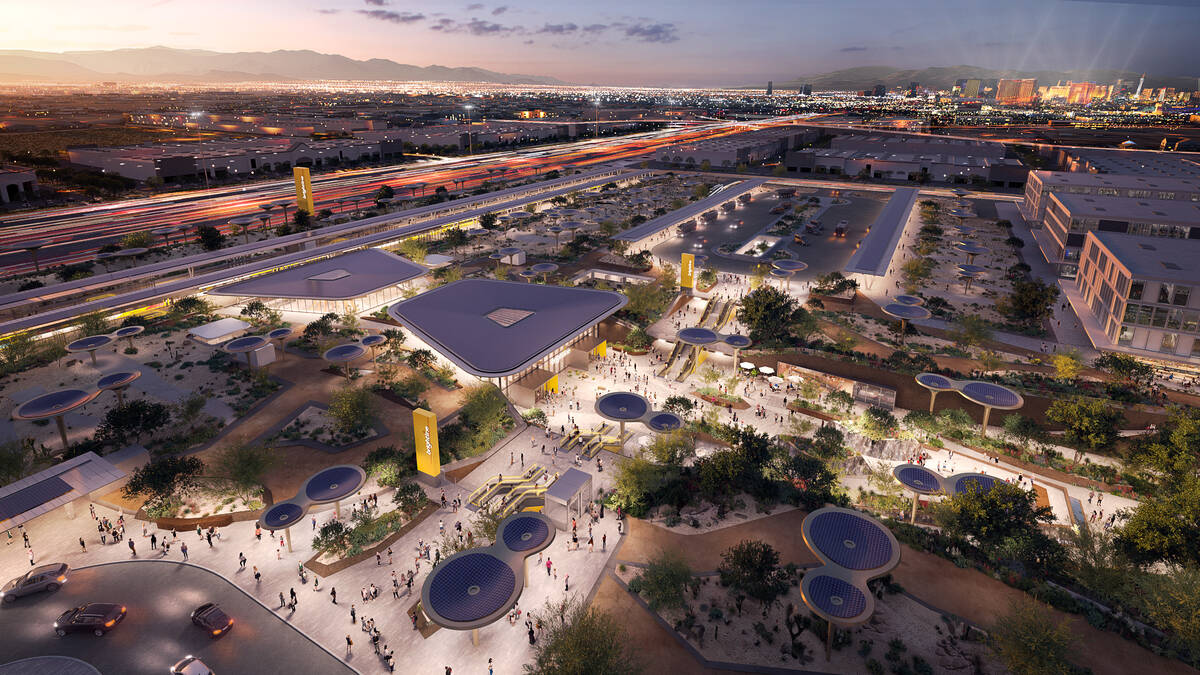 The Brightline West Las Vegas-to-Los Angeles rail project is gaining speed as the project awaits federal grant funding, but, what is planned for the interstate high-speed rail line?
Here are a few quick facts to know about the project:
Where will the LV-to-LA rail go?
The rail is expected to go between a Las Vegas rail station planned near Las Vegas Boulevard between Blue Diamond and Warm Springs roads, a Victorville station and finally to Rancho Cucamonga along Interstate 15.
From Rancho Cucamonga, riders would then be able to go further into California via a 50-minute trip on the Metrolink that connects to downtown Los Angeles' Union Station with eight stops in between.
The rail would run in the median of I-15 for 96 percent of the track, but would then run next to the northbound lanes as it nears Las Vegas' station.
How fast is the LV-to-LA rail?
The trip is expected to take nearly 3 hours from Las Vegas to downtown Los Angeles, with the trip from Las Vegas to Rancho Cucamonga taking about 2 hours and 10 minutes alone, according to Brightline.
The trains will be capable to going more than 186 mph, with each train capable of carrying between 450 and 500 passengers, and could depart every 45 minutes to an hour.
And yes, there will be food, drink and free wifi services available, Brightline said.
When will construction begin, and when does it open?
The project is expected to break ground by the end of this year if it receives necessary grant funding from the federal government for the project, and would then be on track to start service at the beginning of 2027.
Is it eco-friendly?
Brightline said it plans to use zero-emission electric train sets and projects at its peak the rail line could remove 700 million vehicles miles traveled and 16,000 short haul flights every year.
Nevada Sen. Jacky Rosen said in a letter sent to Department of Transportation Secretary Pete Buttigieg in March that when the rail line is completed, it will remove 3 million cars annually from I-15, and reduce over 400,000 tons of carbon emissions a year.
Brightline said it has also agreed to work with the California Department of Transportation and California Department of Wildlife to build wildlife crossings across I-15 and the Brightline West rail line that would allow safe paths for bighorn sheep and other desert animals to travel near Zzyxx Road, Mountain Pass and Rasor Road.
Brightline also said it would maintain or upgrade more than 600 existing culverts, which channel water, and large-scale crossings over I-15, restore and install desert tortoise fencing and directional wildlife fencing.
The portion of the rail that connects Las Vegas to Apple Valley, California, the Hesperia station and the portion of rail that would extend from Rancho Cucamonga into greater Los Angeles have all passed environmental reviews from the federal government.
How much will it cost, and who is paying for it?
The Las Vegas to Rancho Cucamonga line is expected to cost $12 billion.
Brightline and the Nevada Department of Transportation are awaiting a $3.75 billion grant through the Federal-State Partnership for Intercity Passenger Rail Grant Program that is part of the U.S. Infrastructure bill that would help fund the project.
The remaining cost of the project would be funded by tax-exempt private activity bond allocations from Nevada and California, and private capital. Private activity bonds are not backed by any government bodies and are instead backed by project assets and sold to private investors and large banking institutions, according to Brightline spokesman Ben Porritt.
Porritt also told the Review-Journal in April that Brightline has spent around $600 million to get the project ready for construction, which includes environmental assessments.
In June, the project was awarded $25 million in grant funding from the U.S. Department of Transportation to build passenger rail stations in Hesperia and Apple Valley, California, which are planned stops on the Metrolink between the Rancho Cucamonga Brightline West station and downtown Los Angeles' Union Station.
As for how much it will cost per trip for passengers, Brightline said on its website that it will determine ticket prices closer to the project's opening.
To give an idea of how much tickets may cost, Brightline is offering one-way train tickets for its new Miami-to-Orlando Florida line starting at $79 and up to as much as $149 for individual premium tickets. The Miami-to-Orlando trip is about 3 hours and 30 minutes, compared to Brightline's proposed Las Vegas-to-Rancho Cucamonga line that is expected to be 2 hours and 10 minutes — excluding the additional connection between Rancho Cucamonga and downtown Los Angeles via the Metrolink that would make the total trip around 3 hours long.
Contact Taylor Lane at tlane@reviewjournal.com. Contact Mick Akers at makers@reviewjournal.com.