Nevada senator backs grant for Brightline's LV-LA train system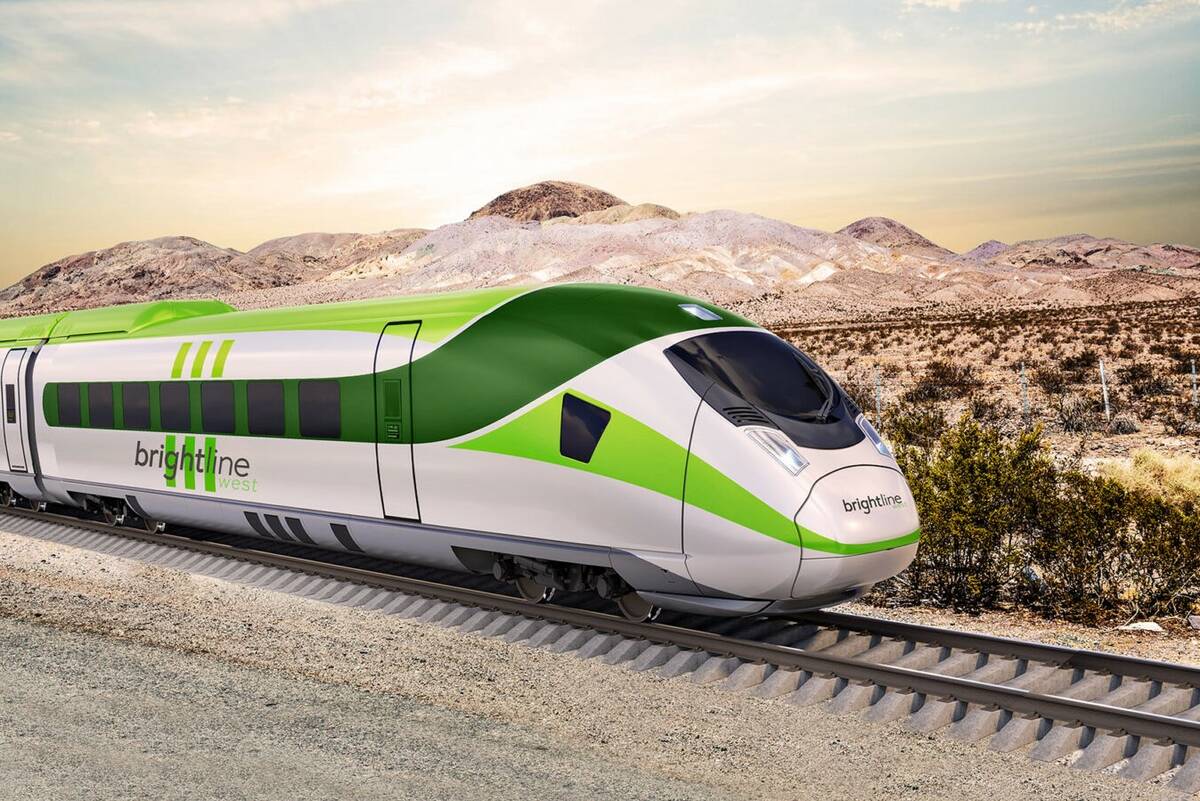 Nevada Sen. Jacky Rosen is supporting the Department of Transportation's request for a grant to help build Brightline West's high-speed rail system between Southern California and Las Vegas.
Rosen, D-Nev., on Wednesday sent a letter, shared exclusively with the Review-Journal, to Transportation Secretary Pete Buttigieg urging the U.S. Department of Transportation to "stand ready to receive NDOT's application for the Federal-State Partnership for Intercity Passenger Rail Grant Program to construct this critical high-speed rail project."
The grant is part of a $4.57 billion Federal Railroad Administration program authorized in the Infrastructure Investment and Jobs Act signed into law by President Joe Biden in 2021 and authored in part by Rosen.
Rosen has been a supporter of the Brightline proposal, a 218-mile link, mostly along the Interstate 15 corridor between downtown Los Angeles and a station in Las Vegas, planned off Las Vegas Boulevard between Warm Springs and Blue Diamond roads. The train would have stops in Victorville and Rancho Cucamonga, Calif.
The project is expected to break ground later this year and take 3½ to four years to complete. The company, which already operates a high-speed rail system in Florida, hopes to have trains running to Las Vegas by late 2027 or early 2028.
Rosen said when completed, the rail line would remove 3 million cars annually from I-15, reduce more than 400,000 tons of carbon emissions a year and create 35,000 jobs — 10,000 of them in construction.
Earlier this month, the Southern Nevada Building Trades Union and the State Building and Construction Trades Council of California announced a memorandum of understanding to build the rail system.
The Southern Nevada Building Trades Union includes 14 local labor unions across the area representing thousands of skilled laborers including iron workers, insulators and electrical workers.
Its California counterpart has 157 affiliated unions from 14 different construction craft unions, 22 local building trades councils and about 125 affiliated Joint Apprenticeship Training Committees.
The U.S. Department of Transportation will review the grant request at the conclusion of the application deadline on April 21.
Contact Richard N. Velotta at rvelotta@reviewjournal.com or 702-477-3893. Follow @RickVelotta on Twitter.