LVCVA: Not demolishing Riviera could cost area economy $15.8 billion over 30 years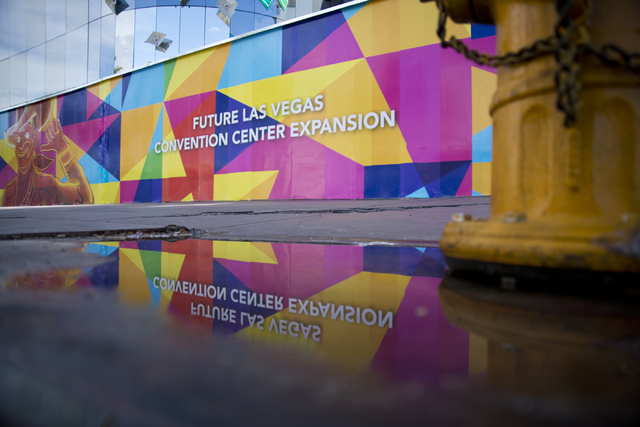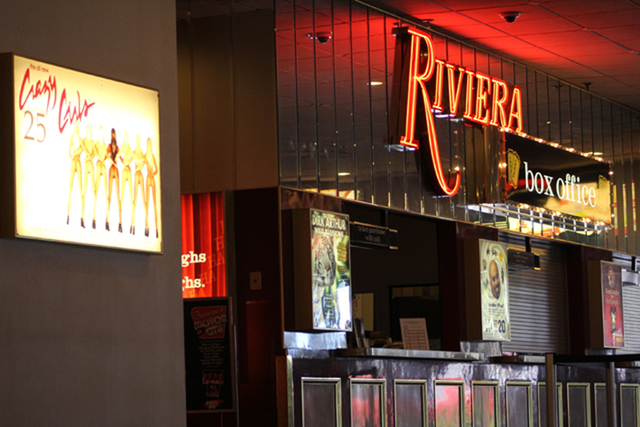 While blocking the demolition of the shuttered Riviera is a long shot at best, the Las Vegas Convention and Visitors Authority board of directors is taking no chances.
Board members on Tuesday unanimously approved an economic impact analysis that says it would cost Southern Nevada $15.8 billion in economic output if the demolition is blocked.
An initiative petition filed by Henderson resident Kelden Engel seeking approval of an ordinance that would "legally prevent the demolition of any structures that are currently or have ever been situated on land denoted by Clark County Assessor's Parcel Number 162-09-703-001."
That legal description is the land that houses the Riviera, acquired by the authority more than a year ago for a Las Vegas Convention Center expansion project.
Work crews already have begun demolishing the low-rise buildings on the site, but two towers are targeted for implosions in late June and late August.
The authority indicated it has received no indication that Engel would attempt to legally block the demolition pending the outcome of an initiative.
The economic impact analysis information will be posted on the Clark County elections website.
The analysis lists a first-year financial hit of $213.8 million to the authority if demolition efforts are stopped. That includes the $186 million purchase price of the property, a $4.2 million demobilization cost for breaking the demolition contract and $16.5 million in lost facility-use revenue. Officials said the authority already has committed to CES in January and the ConExpo-Con/Ag international construction equipment trade show in March.
The 30-year analysis claims a potential loss of $495 million in facility use rentals per year.
Clark County Registrar Joe Gloria said he issued notice of an intent to circulate a petition in April.
An initiative petition requires signatures from 15 percent of the number of people who voted in the 2014 general election. Gloria said for the petition to qualify for the November ballot, about 51,000 signatures would be required to be submitted by July 1.
Engel could not be reached Tuesday on the status of the petition drive or of any further plans to block the demolition.
The authority acquired the 60-year-old, 23-story property in February 2015 for $191 million, which included $8.5 million in related acquisition costs.
Since buying the property, the authority's owner representative, Cordell Corp., has conducted a detailed investigation of hazardous materials on the site and how to remove them before imploding the two towers.
Contact Richard N. Velotta at rvelotta@reviewjournal.com or 702-477-3893. Find him on Twitter: @RickVelotta.
RELATED
Cost of Riviera demolition grows by $1.84 million
Two tower implosions in separate months proposed to take down Riviera
Long-time employees recall Riviera's golden days
Riviera was defined by its shows, stars — PHOTOS