Mecum motorcycle auction draws 5,000 from all over the world
Updated June 1, 2018 - 9:37 pm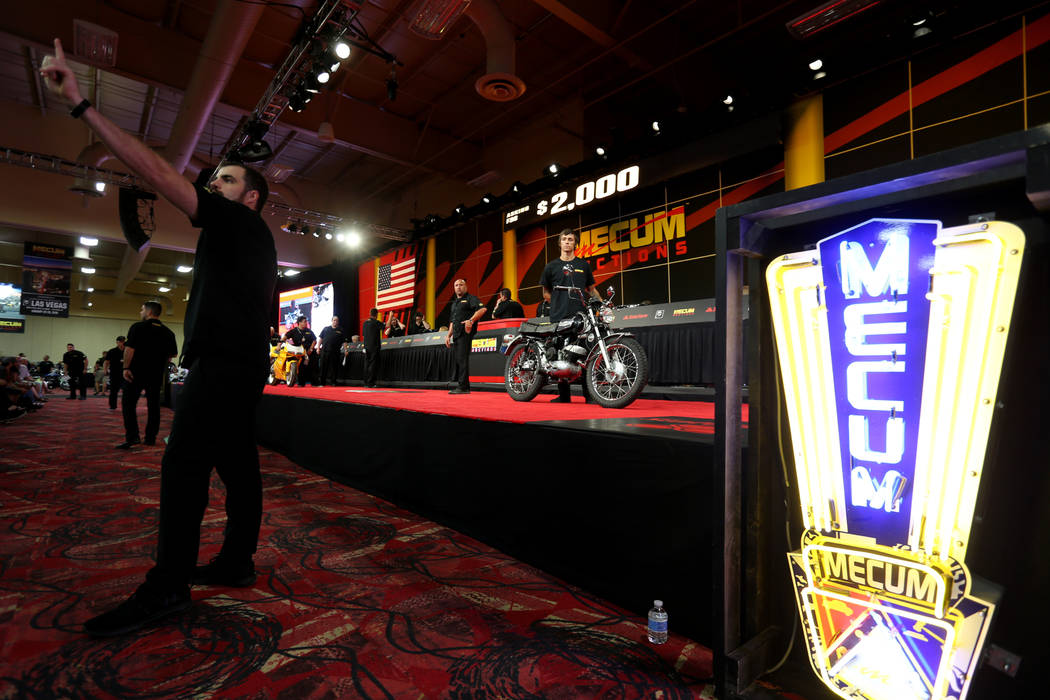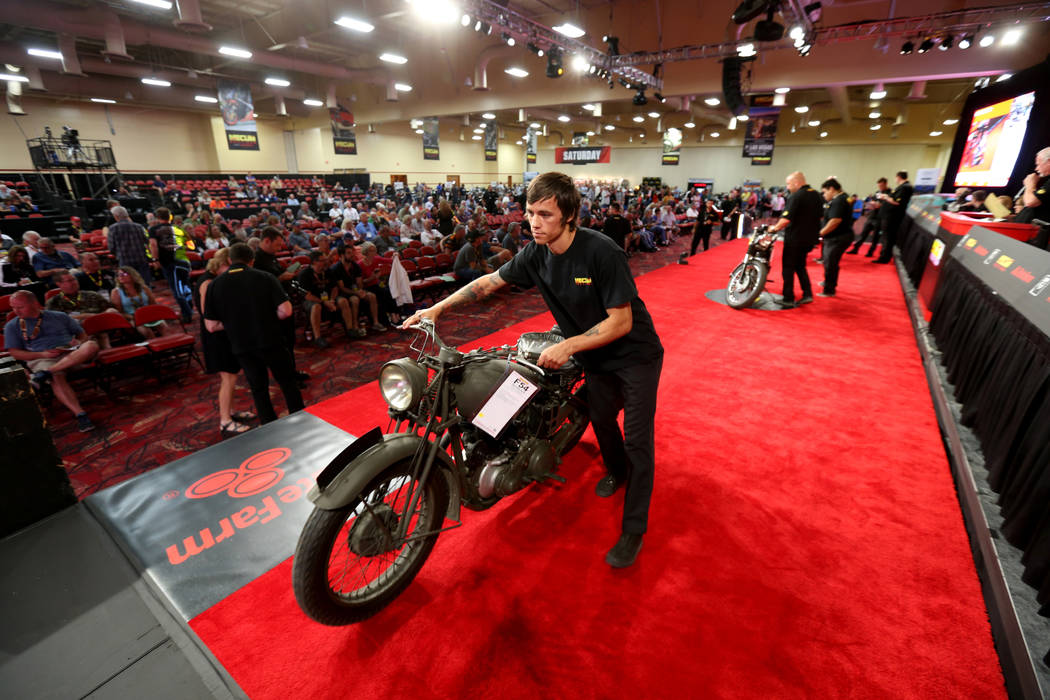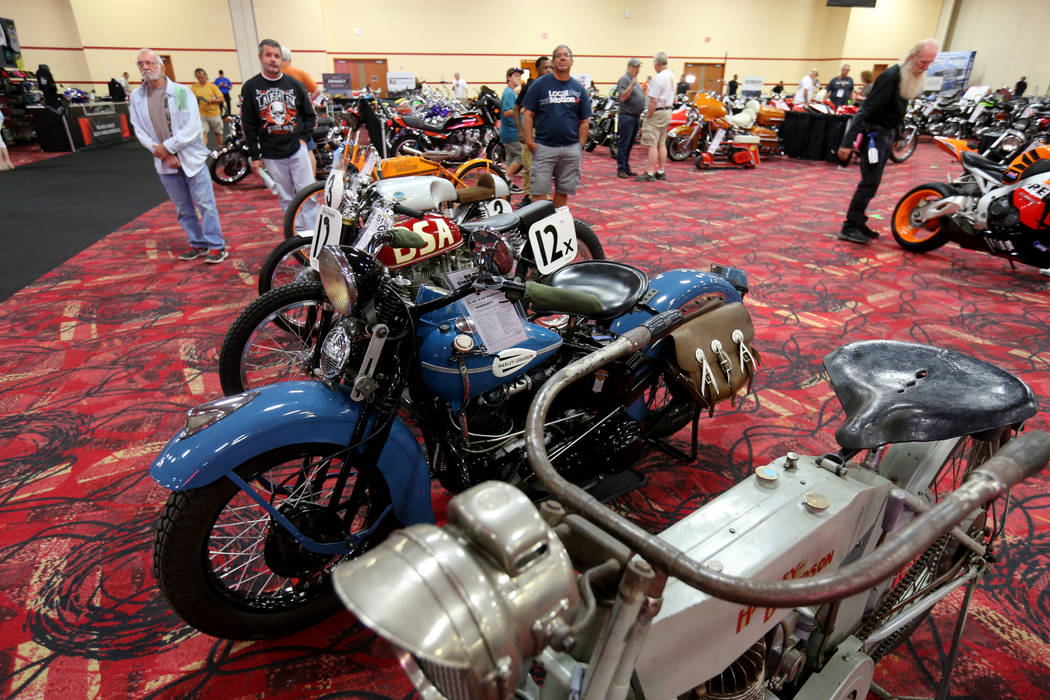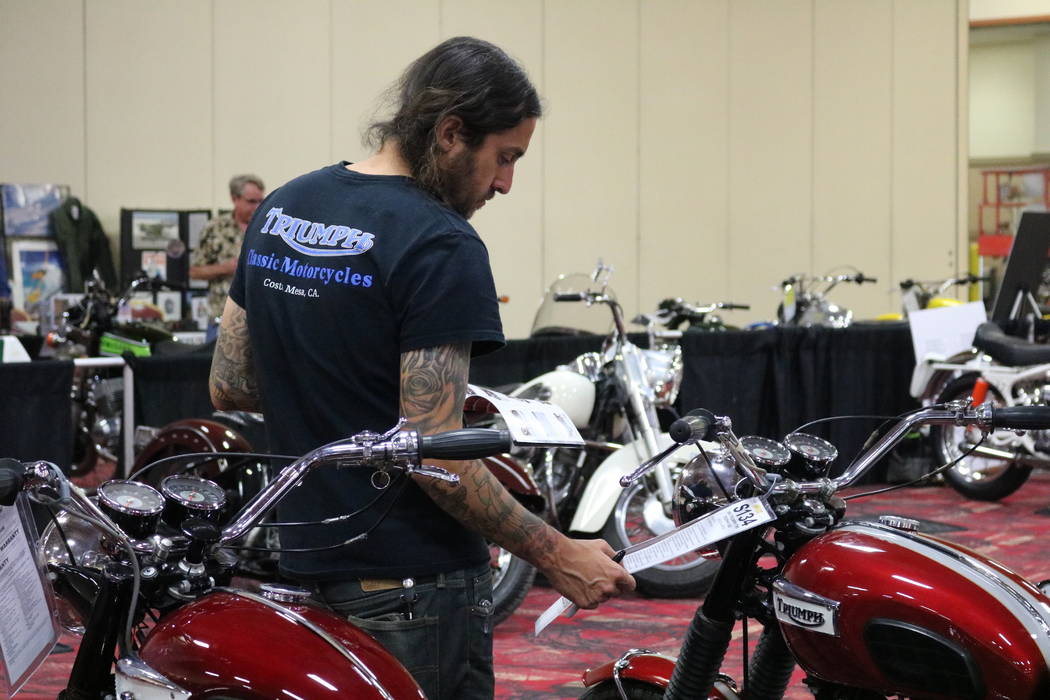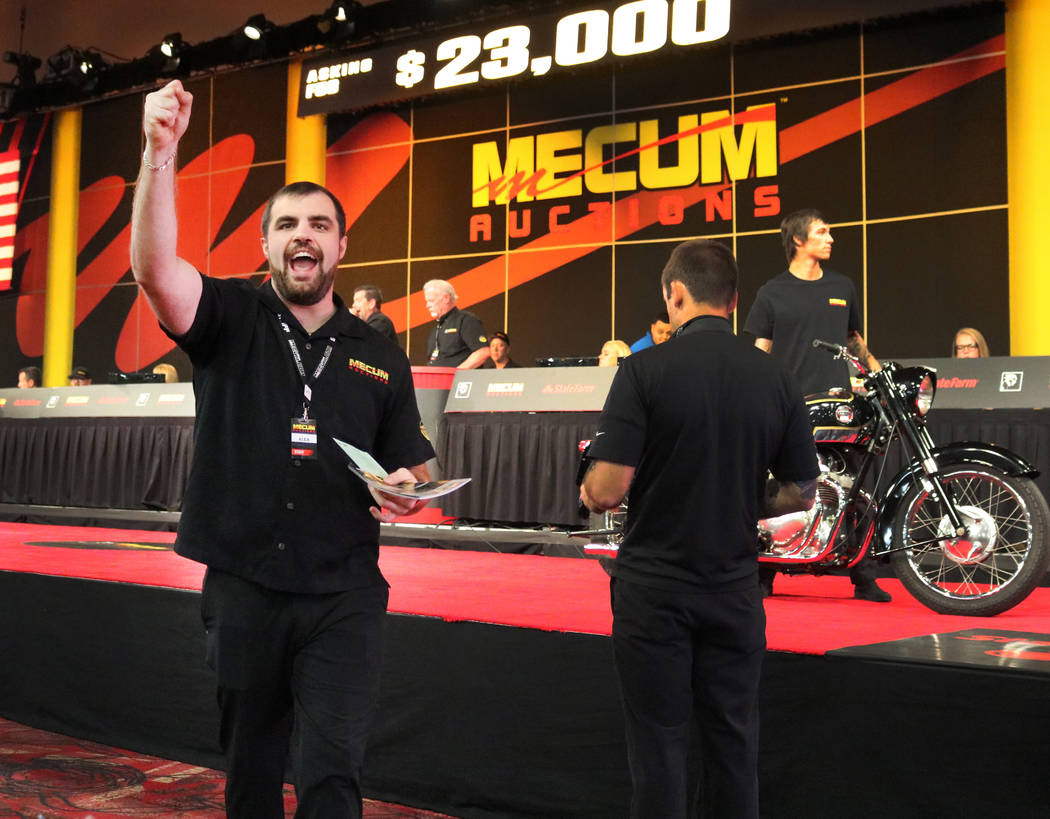 The Mecum Motorcycle Auction has turned into another one of those happy Las Vegas marriages.
Operators of the family-owned Walworth, Wisconsin-based vehicle auction company knew they were onto something when their inaugural Las Vegas collector car auction in November brought more than $22 million in sales. Mecum motorcycle events have been staged in Las Vegas for 27 years, but this year is only the second in which the company has staged two motorcycle auctions.
Now, thanks to the appeal of Las Vegas and an international audience that appreciates classic motorcycles, Mecum is attempting to make its June event as attractive as its larger January motorcycle auction.
Mecum currently conducts auctions in 14 markets.
Saturday marks the last of the three-day cycles-only event. Doors open 9 a.m. Saturday at the South Point exhibit hall with bidding beginning at 10.
Hondas, Harleys, Triumphs and Indian motorcycles are on display at the current show.
About 5,000 people were expected to attend the three-day event. On Thursday, an early preview included Q&A sessions with racers Brad Lackey, Eddie Lawson, Kenny Roberts and Bubba Shobert.
The January event, now considered the largest motorcycle auction in the world, brought 1,750 bikes to Las Vegas.
"That auction not only is the biggest auction in the world, it's very much a gathering point for the motorcycle collector enthusiasts from across the world," said David Morton, manager of communications and event marketing for Mecum.
"We have buyers and sellers from Europe and from Asia and other markets, but again, it goes back to the destination value of Las Vegas. We've tried doing motorcycle auctions in other markets, but none nearly with the success we've had in Las Vegas."
January's event resulted in $14 million in sales with an 80 percent sell-through rate.
The wide appeal of the Mecum auctions is evident in the event being aired on the NBC Sports Network from 4-7 p.m., and from 7-10 p.m. Sunday.
Next January's event is expected to have 2,000 bikes, including a 250-piece collection from Stockholm, Sweden.
The current show is considerably smaller with 600 bikes, but Morton noted that having shows in January and June enables a broader audience of attendees to include those who aren't able to get to Las Vegas in January.
No single bike drew more attention than another in the first two days of the current event, but Morton noted there are a variety of styles for every taste and there are even bicycles on display.
Contact Richard N. Velotta at rvelotta@reviewjournal.com or 702-477-3893. Follow @RickVelotta on Twitter.