MSG Sphere construction costs grow again, now $2.3B
Updated May 11, 2023 - 8:45 pm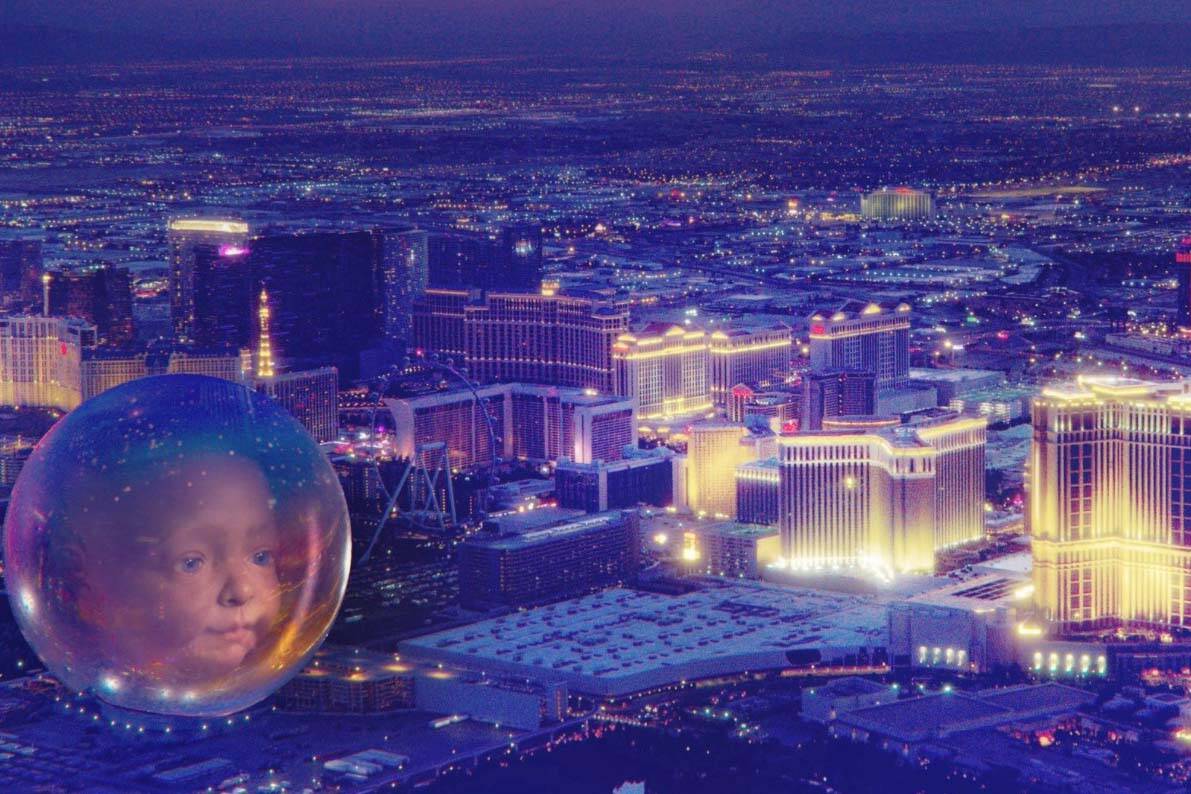 Construction costs are rising again for the entertainment venue MSG Sphere at The Venetian, which is set to open in September.
Representatives of Sphere Entertainment Co., a spinoff from Madison Square Garden Entertainment Inc., announced Wednesday that construction costs had climbed to $2.3 billion, which includes core technology and soft costs, from its prior estimate of $2.18 billion. The company said the increases reflect the "overall complexity of the project."
Through Tuesday, it has spent an estimated $2.08 billion on the project, which was net of $65 million received from The Venetian.
It also announced that the installation of the interior screen at the Sphere is expected to be completed this month.
Located just east of The Venetian Expo, the 17,500-seat performance venue will open Sept. 29 with the start of a five-week, 17-performance run of U2.
On Oct. 6, the Sphere will debut "Postcard from Earth," billed as a first-of-its-kind immersive film production that will run multiple times per day, year-round and is designed to show off the venue's next generation technologies.
The company would not disclose how many tickets have been sold for either event.
The Sphere also will be one of the centerpiece locations for the inaugural Formula One Las Vegas Grand Prix race in November. Race sponsors have said grandstands would be built outside the building. Sphere officials would not say what types of projections are planned on the exterior screens, which were completed earlier in the quarter.
Earlier this year, the Sphere's parent company began taking measures to reduce costs. The corporate spinoff and the sale of Tao Group Hospitality were key initiatives the company initiated to save money.
In mid-April, Mohari Hospitality purchased MSG Entertainment's 66.9 percent stake in Tao Group for $550 million. Tao Group oversees the Tao, Hakkasan, Omnia, Marquee and Lavo brands in Las Vegas and has a portfolio of more than 80 branded locations in over 20 markets across four continents.
"With the completion of the spinoff of our traditional live entertainment business and the sale of our interest in Tao Group Hospitality, our company has enhanced flexibility to execute its business strategy," Executive Chairman and CEO James Dolan said in Wednesday's release. "As we approach the opening of Sphere in Las Vegas, we remain confident that this next chapter for our company will drive long-term shareholder value."
Sphere Entertainment reported a net loss of $56.8 million, $1.55 a share, on revenue of $363.3 million, for its third quarter that ended March 31. That compared with a net loss of $19.3 million, 59 cents a share, on revenue of $352.5 million for the same period in 2022.
Shares of Sphere Entertainment, traded on the New York Stock Exchange, fell $3.81, 12.8 percent, to $25.96 a share Wednesday on volume around twice the daily average.
Contact Richard N. Velotta at rvelotta@reviewjournal.com or 702-477-3893. Follow @RickVelotta on Twitter.