New ad campaign for downtown Las Vegas wants to turn locals into tourists
Updated March 4, 2023 - 8:17 am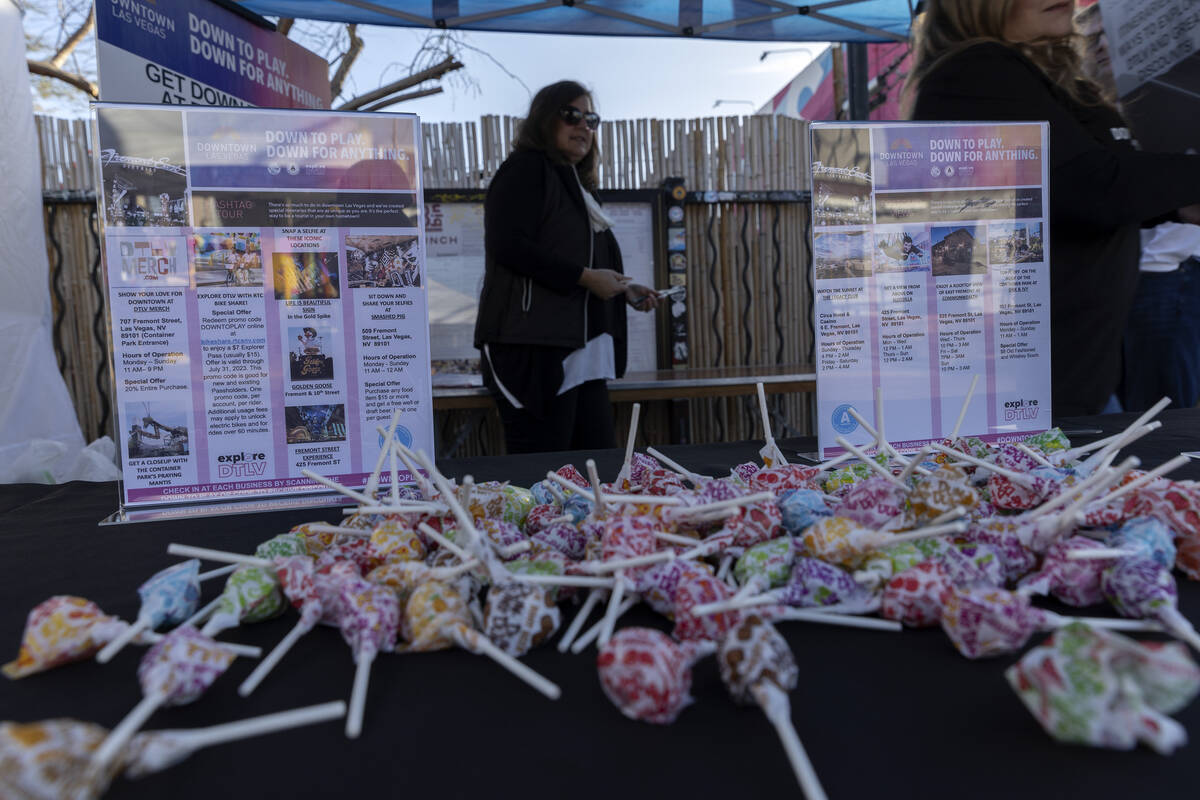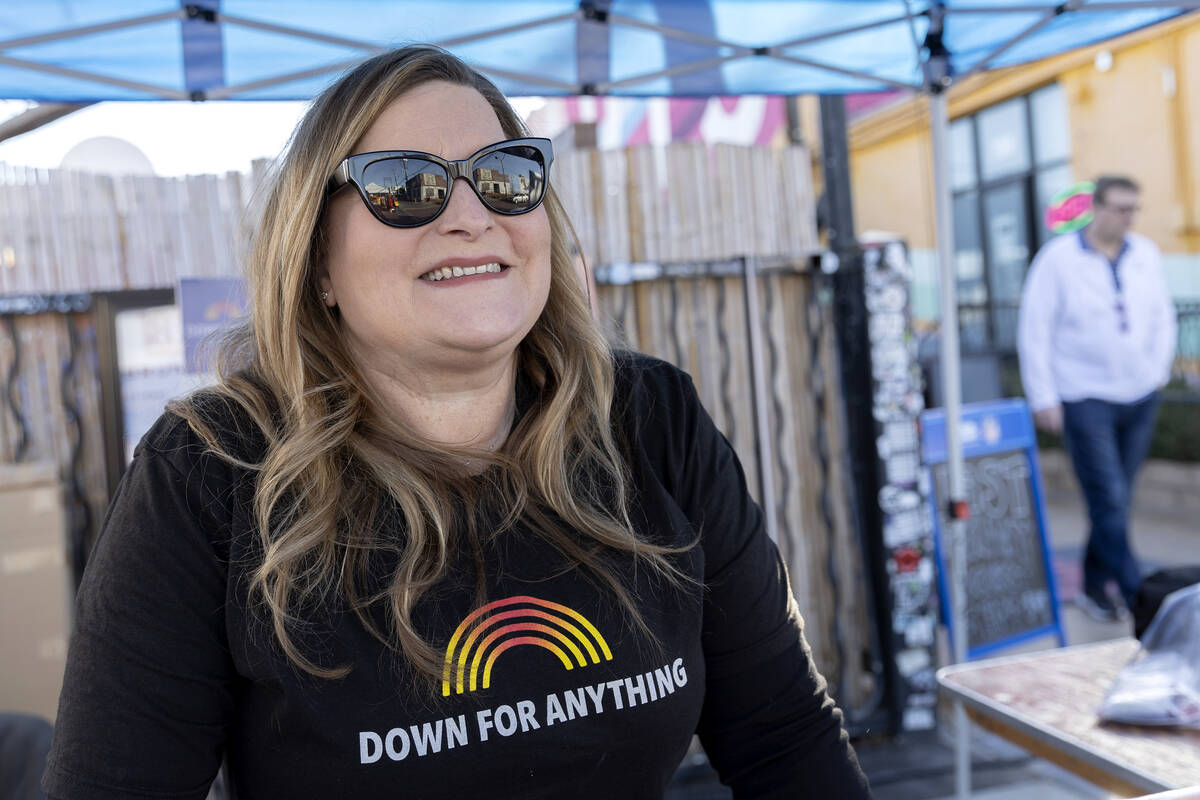 Las Vegas business and city leaders want to generate more interest in downtown Las Vegas with two promotional campaigns that focus on turning locals into tourists.
This week, the Downtown Vegas Alliance launched Down to Play, a set of about 20 interest-based itineraries with special offers. It follows the city's "Down for Anything" initiative, an ad campaign launched in January meant to draw attention to the area's entertainment, work and living options.
Carolyn Wheeler, executive director of the DVA, said the nonprofit created the campaign based on a similar promotion it made after pandemic-related lockdowns lifted in 2020.
"Down to Play is like the call to action for (the city's) campaign," Wheeler said. "We're creating ideas for people who have their interest piqued from the 'Down for Anything' campaign. We're actually giving them the tools to be able to enjoy downtown in a way that strategically makes sense, so to speak."
Down to Play partners with more than 50 Las Vegas restaurants, bars, attractions and shops to create a recommended day or half-day itinerary. The free schedules are available online at playcation.vegas and includes suggestions such as Vintage Vegas, family fun, date night, First Friday and more. Each itinerary includes at least three stops, with many offering special deals available until July 31.
DVA also partnered with wayfinding technology firm PAM to build an online interactive map.
Wheeler said the campaign is targeted at everyone, but she sees it as a chance for locals to support the small businesses that make Vegas unique.
"We're not having you go to BJ's or Chili's," Wheeler said. "Art Houz Theater is an independent movie theater. Freed's Bakery (is) a homegrown Las Vegas classic. These businesses are our neighbors; they're our community. And so coming down, exploring something new and expanding your horizons is helping support our local community."
The city's Down for Anything multimedia campaign was created with $350,000 of American Rescue Plan Act funds, Las Vegas Director of Communications David Riggleman said in an email.
Created by Las Vegas-based ad agency Robertson and Partners, the campaign targets locals and tourists and highlights 40 downtown Las Vegas influencers and community and business leaders. The ad campaign will run in Las Vegas through broadcast spots, billboards, street banners, print, digital and social media through the end of this month.
"The hope is that as people look to return to pre-pandemic life they will consider the downtown as a place to not only visit for entertainment, but to live and work," Riggleman said in an emailed statement. "Downtown Las Vegas is so unique and offers such a diverse range of options for the public to consider."
McKenna Ross is a corps member with Report for America, a national service program that places journalists into local newsrooms. Contact her at mross@reviewjournal.com. Follow @mckenna_ross_ on Twitter.