Spaceport developers planning air races at site
Updated September 5, 2023 - 3:34 pm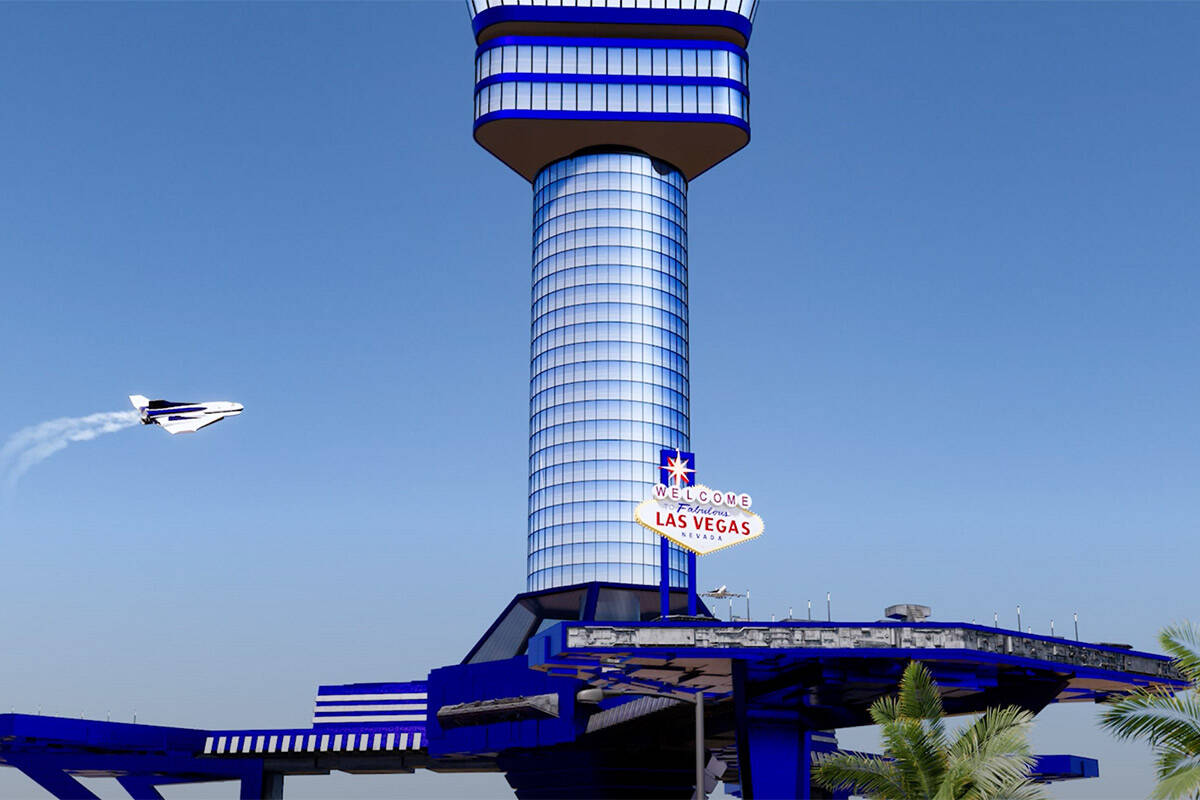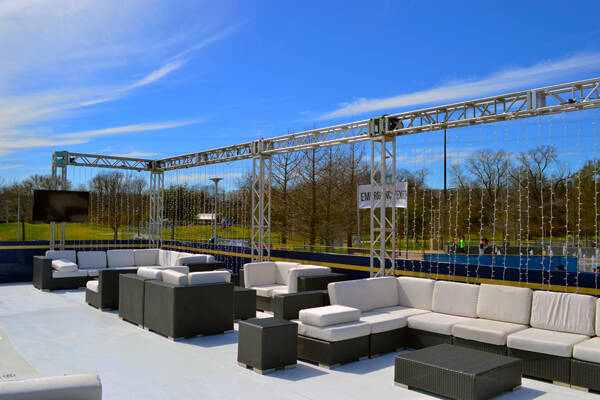 Las Vegas Spaceport CEO Robert Lauer likes to tell people that the races he hopes to stage next year in the desert between Las Vegas and Pahrump will have vehicles that are faster than anything the Las Vegas Grand Prix will have in November.
Lauer, who heads the group trying to build a spaceport in Clark County on 240 acres just off State Highway 160, said by Oct. 24-27, 2024, when the inaugural Las Vegas Air Races are scheduled, there will be a runway and seating for 25,000 people on the property.
Clark County officials had no immediate reaction to plans and the status of permits for the event.
"These are the fastest racing vehicles, even faster than Formula 1, with speeds of up to 500 mph," Lauer said.
"For the end of October, the winds and the temperatures should be perfect out there," he added. "I think it's the best time of the year to experience an event like this."
A Las Vegas version of an air race should attract a statewide audience. The biggest air races in the state have been staged at Reno's Stead Airport every September since 1964.
But this year's National Championship Air Races in Reno — planned Sept. 13-17 — will be its last.
The Reno Tahoe Airport Authority and the Reno Air Racing Association announced in March that this year's races would be the last because development has been steadily encroaching on Reno Stead Airport about 14 miles northwest of Reno Tahoe International Airport.
"We want to celebrate six decades of partnership, competition and airmanship which has brought our local community and aviation enthusiasts from all over the world together in this one-of-a-kind celebration of innovation and history," Daren Griffin, president and CEO of RTAA, said in March. "While it's a bittersweet moment for our community and the RTAA, we are committed to working with RARA to ensure this year's event is a tremendous success as we close this historic chapter for the event in Northern Nevada."
Northern Nevada's loss could be Southern Nevada's gain.
Lauer expects the races to draw thousands of aviation enthusiasts for the three-day event.
In addition to air races, Lauer said the event would include amateur rocket launch demonstrations, drone races and live music performances. He also said there would be around 500 vendors selling products.
The races, Lauer said, would be a tourism boon for Las Vegas with the facility being about a 45-minute drive from the city and even more so for Pahrump, which is even closer to the site.
According to the LasVegasAirRaces.com website, admission will be $125 for all three days of racing with package deals ranging up to $7,000. There are also rates for camping and pit passes.
Lauer said as with the spaceport itself, the air race course is being designed with safety as the highest priority.
Lauer said the race course is being designed to keep spectators on the periphery of the course and not in the path of turning aircraft.
"Ensuring safety is paramount as we execute our plan to draw visitors to the Las Vegas Spaceport and establish our brand," Lauer said. "Our upcoming air races event in the coming year will serve as a demonstration, not only for the FAA but also for the public, reaffirming our unwavering commitment to safety compliance. We look forward to hosting this event for many years to come."
Contact Richard N. Velotta at rvelotta@reviewjournal.com or 702-477-3893. Follow @RickVelotta on X.