Two shows, more options for home industry, underway at Las Vegas Convention Center
February 6, 2014 - 8:46 am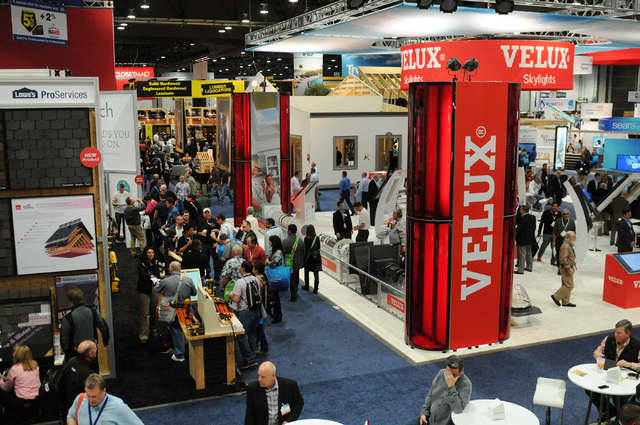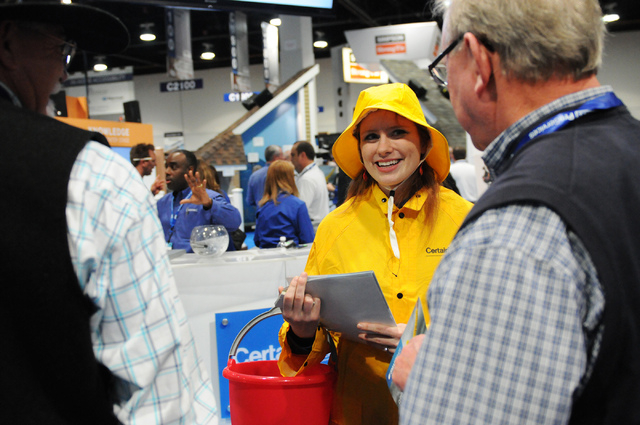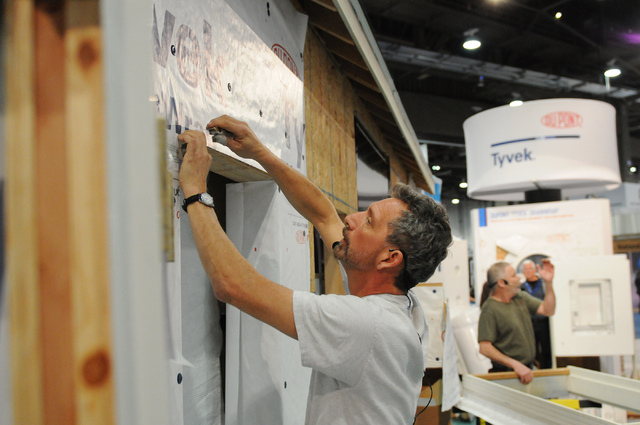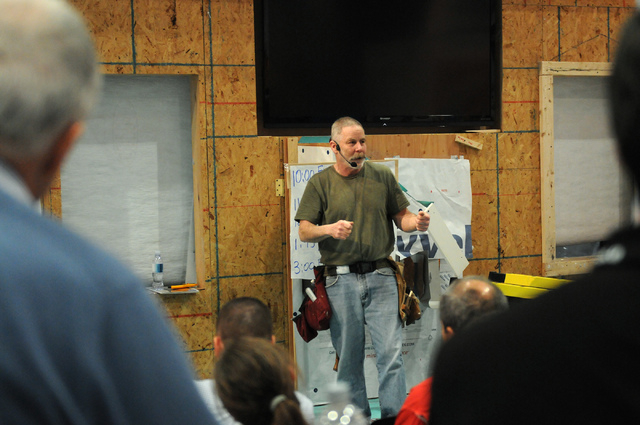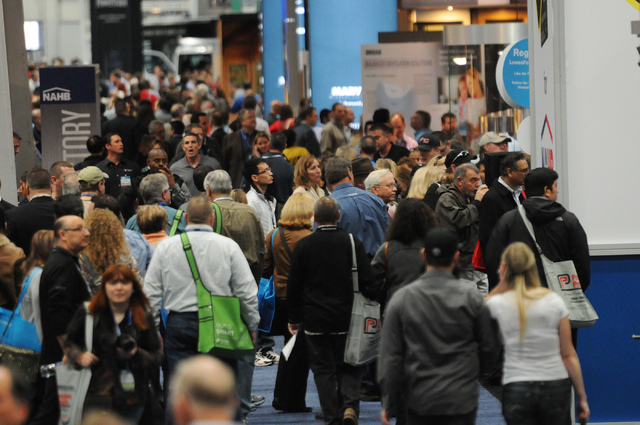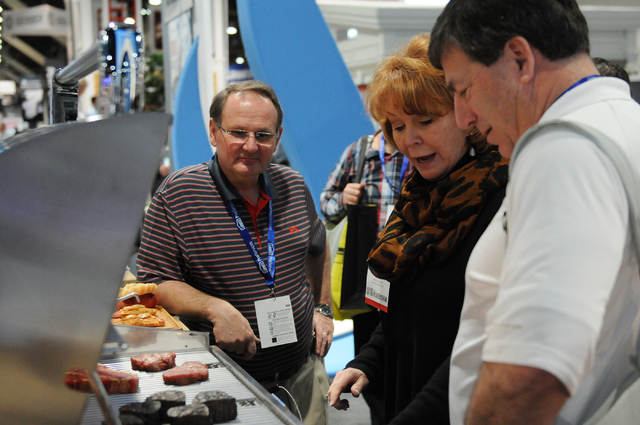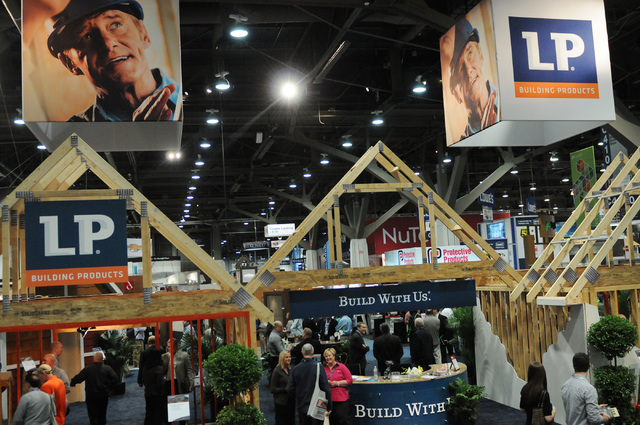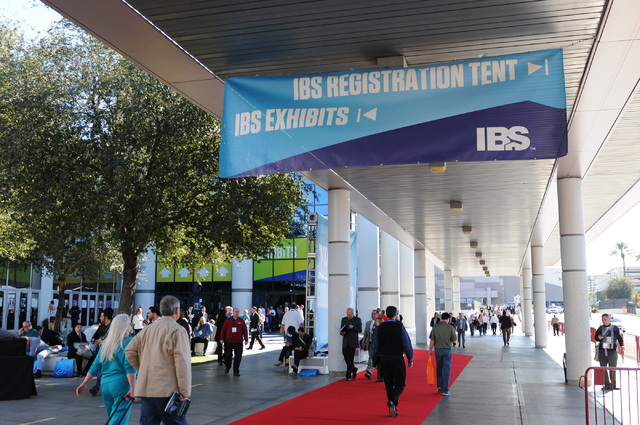 For the first time, two large home industry shows are sharing the Las Vegas Convention Center this week.
The International Builders Show and the Kitchen &Bath Industry Show are cohabitating through Thursday, in a partnership contracted through 2016. Hosted by the National Association of Home Builders and the National Kitchen &Bath Association, the two events remain separate and distinct, but form the newly minted Design and Construction Week.
The three-day shows are open to the industry only, and feature about 1,400 exhibitors. About 70,000 people are attending, including professionals in almost every aspect of residential construction and remodeling. One pass gains attendees access to both shows, but all educational events are separate.
The International Builders Show attracts light-construction professionals, including builders, remodelers, developers and architects from more than 100 countries. The Kitchen &Bath Industry Show focuses on the kitchen and bath. It was in New Orleans in 2013, with attendees ranging from dealers, designers, architects, remodelers to wholesalers and custom builders. Nielsen Expositions produces the show.
Kristen Jenkins, spokeswoman for the Kitchen &Bath Industry Show, said the Las Vegas event has been sold out since October.
"It's been a wonderful show," she said.
The new format was designed to allow exhibitors to reach the full range of industry people who buy and influence the products that go into U.S. homes, said National Association of Home Builders Chairman Barry Rutenberg.
"It's a one-stop shop for them," Jenkins said.
In its first incarnation, Jenkins said attendees are enjoying the convenience of Design and Construction Week. The collocation also has attracted attendees that hadn't been to the Kitchen &Bath Industry Show in a while, resulting in a record attendance for the event this year.
At the builders show, attendees are viewing products from companies such as Kohler and Benjamin Moore, or Hampton Products International's doorknob selection. Interested in retaining walls? Keystone Retaining Wall Systems can help. At Kitchen &Bath, companies such as Bad Dog Tools and Osborne Wood Products are present.
In 2015, Design and Construction Week will further expand with the addition of Surfaces and StonExpo/Marmomacc Americas, from Jan. 21-23 at the Mandalay Bay Convention Center.
Surfaces is sponsored by the World Floor Covering Association and is aimed at retailers, distributors, installers, designers and home builders. StonExpo/Marmomacc Americas is the only show in North America focused solely on the natural stone industry and is sponsored by the Marble Institute of America and the Natural Stone Council. Both events are produced by Hanley Wood. The addition is expected to add 25,000 attendees to the mix.
The National Association of Home Builders represents more than 140,000 members and is affiliated with 800 state and local homebuilders associations around the country. The National Kitchen &Bath Association is a nonprofit trade association with almost 60,000 members.
Contact reporter Laura Carroll at lcarroll@reviewjournal.com or 702-380-4588. Follow @lscvegas on Twitter.