Warehouse developer buys North Las Vegas land from Qualcomm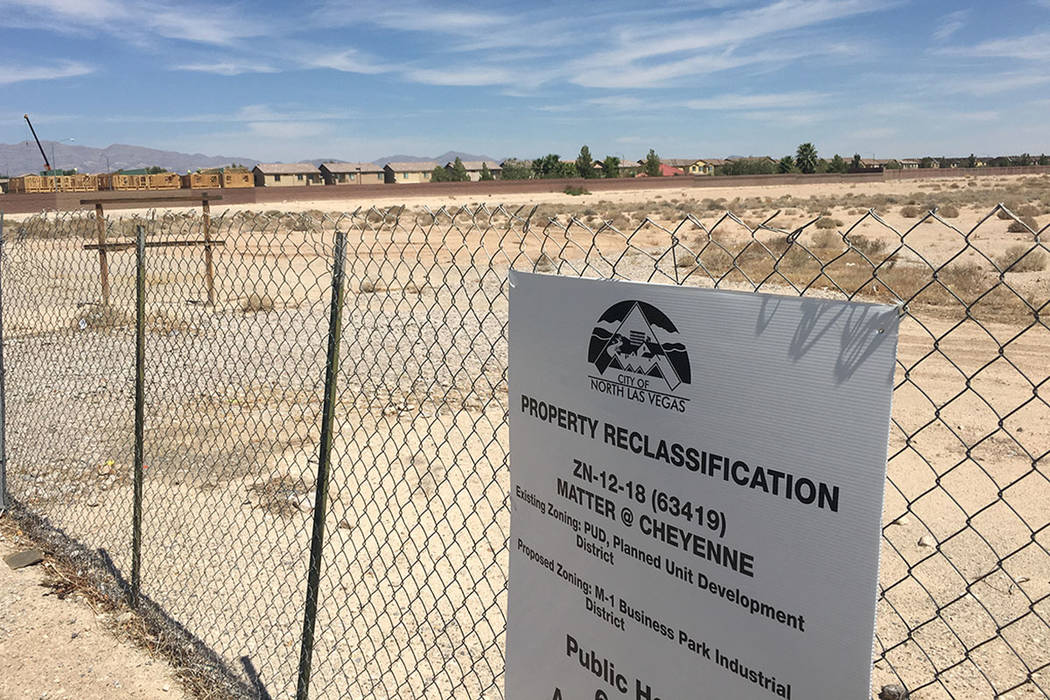 A warehouse developer has bought a spread of land in North Las Vegas from a wireless-communications giant whose planned project there fizzled.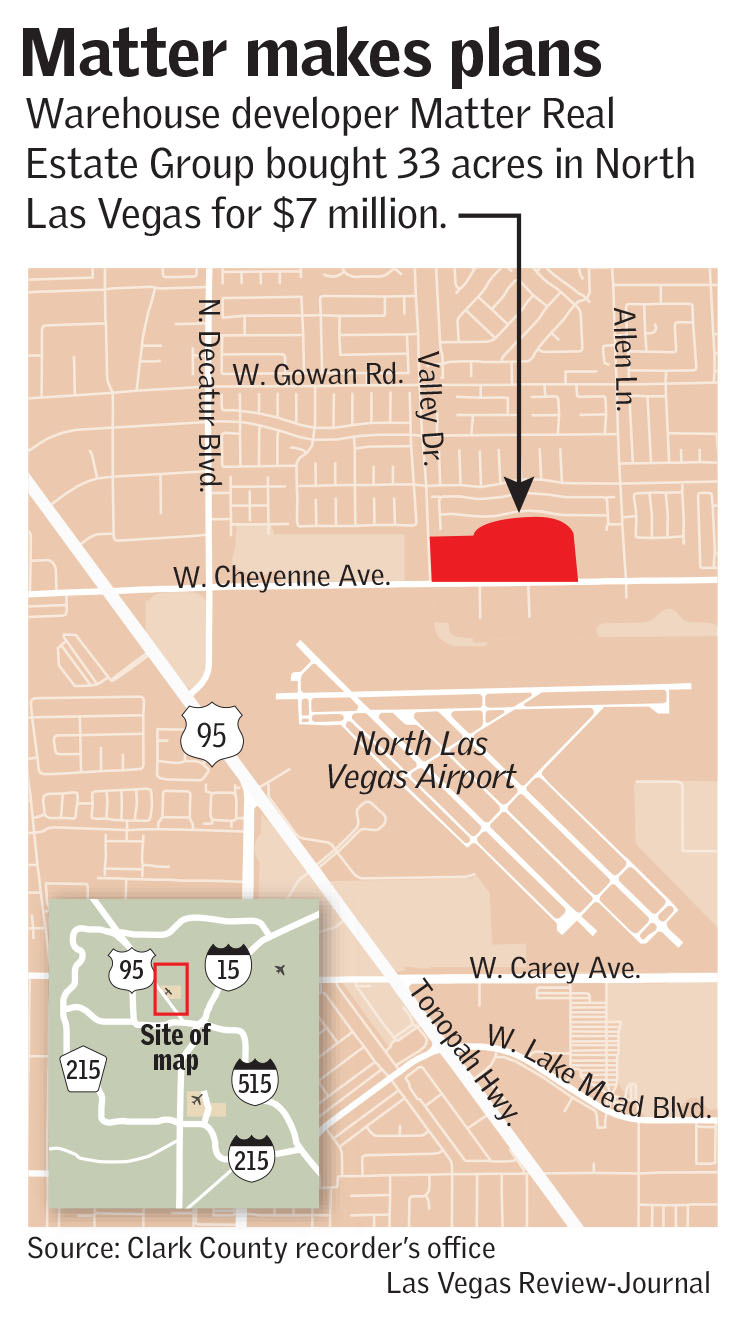 San Diego-based Matter Real Estate Group announced Wednesday that it bought 32.75 acres at the northeast corner of Cheyenne Avenue and Valley Drive, just north of North Las Vegas Airport, from Qualcomm. It plans to develop a six-building, 540,000-square-foot industrial project.
Its $7.1 million land purchase closed Aug. 22 and is less than half what Qualcomm paid for the site 13 years ago, property records show.
The project is another sign of Southern Nevada's ongoing warehouse development boom. It also marks a money-losing deal by a massive company that likely won't lose any sleep over it.
Matter – a new company whose partners include Town Square Las Vegas developer Jim Stuart – said it plans to break ground on the project, Matter Logistics Center@West Cheyenne, in December.
Companies that operate nearby include food distributor US Foods, snack maker Frito-Lay and alcohol distributor Breakthru Beverage, Matter said.
Stuart said that the area became a popular industrial corridor years ago. But real estate pricing eventually got "out of hand," as shown by Qualcomm's purchase, he said during a phone interview.
San Diego-based Qualcomm acquired the site in 2005 for $16.5 million, property records show.
Qualcomm held a ceremonial groundbreaking a month after it bought the property, saying in a news release that its "high-security facility" would, in part, help track and protect "high-risk and high-value cargo."
The company noted that it provides "mobile communications and tracking services for commercial carriers that transport munitions and other sensitive loads."
But ultimately, Qualcomm never built the project, and the fenced-off land remains empty.
Mike Montandon, who was mayor of North Las Vegas when Qualcomm unveiled its plans, said Wednesday that the company had landed a contract to build a tracking system for government vehicles.
But he said the contract was pulled. He did not know when exactly that happened, or which government agency had contracted with the cellular technology company.
"Qualcomm would be much better qualified to answer those questions, but I'm guessing they won't," said Montandon, now co-owner of real estate brokerage Providence Commercial.
Qualcomm, which employed around 33,800 people as of last year, earned $1.2 billion in profit for the three months ending June 24, securities filings show.
The company did not respond to requests for comment Thursday.
Contact Eli Segall at esegall@reviewjournal.com or 702-383-0342. Follow @eli_segall on Twitter.