Wave of broadcasting future enables 'anything to be a screen'
Updated April 9, 2018 - 11:30 pm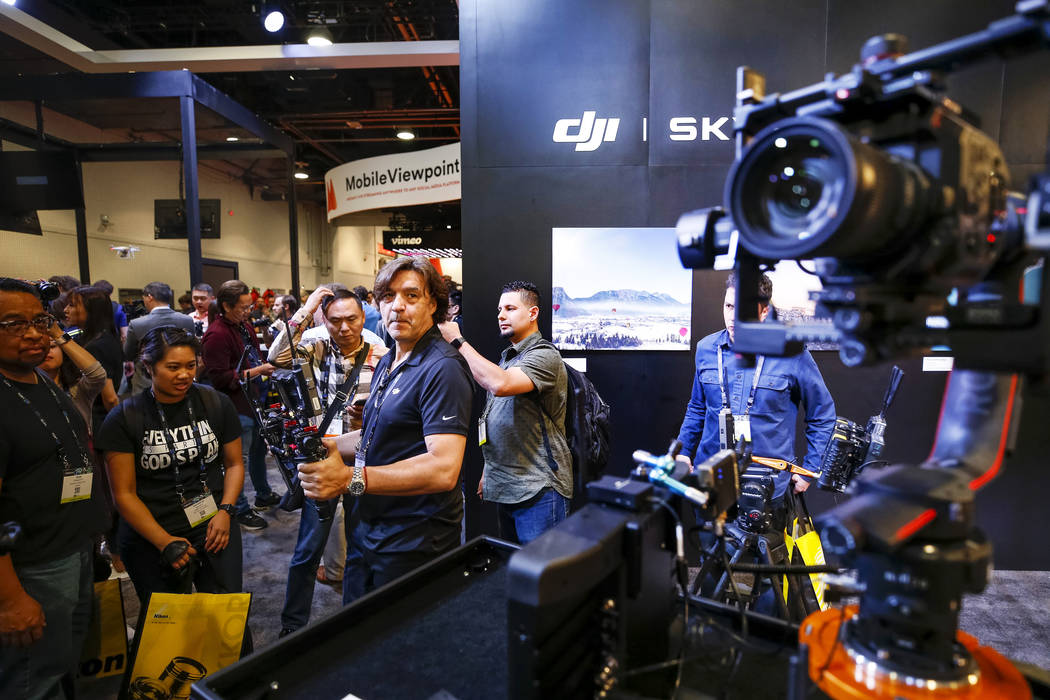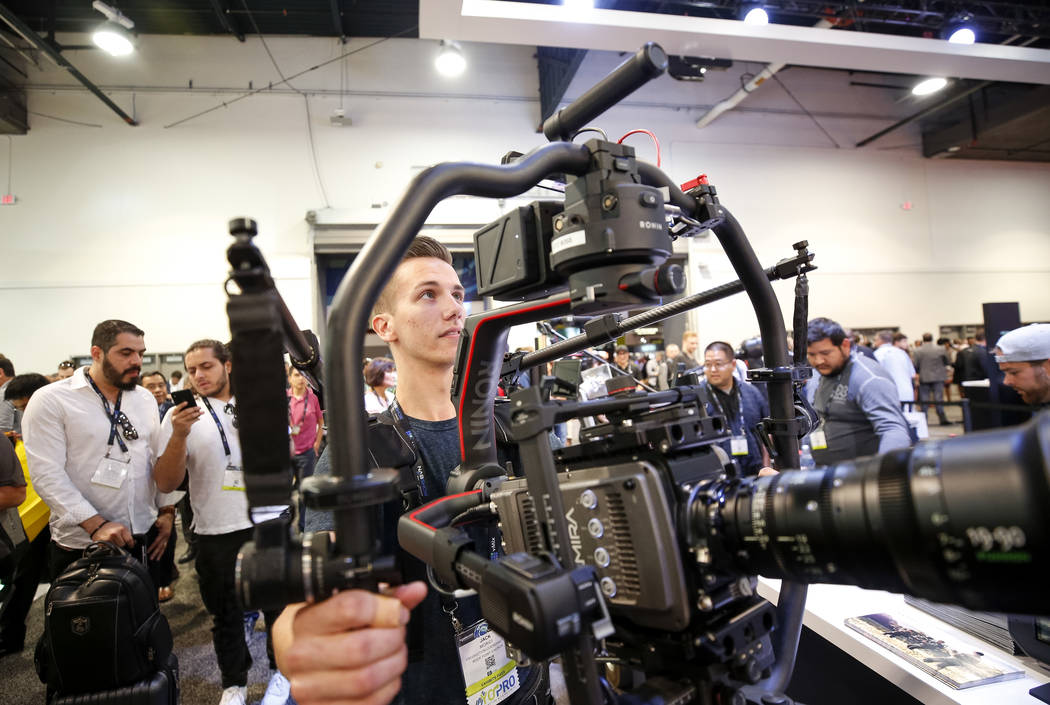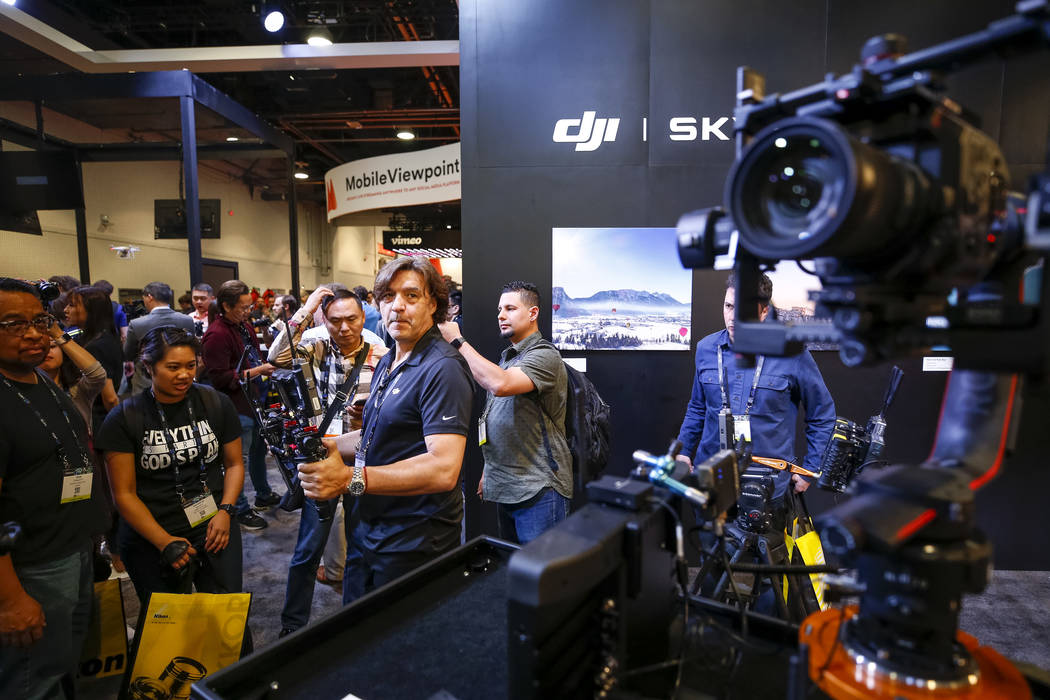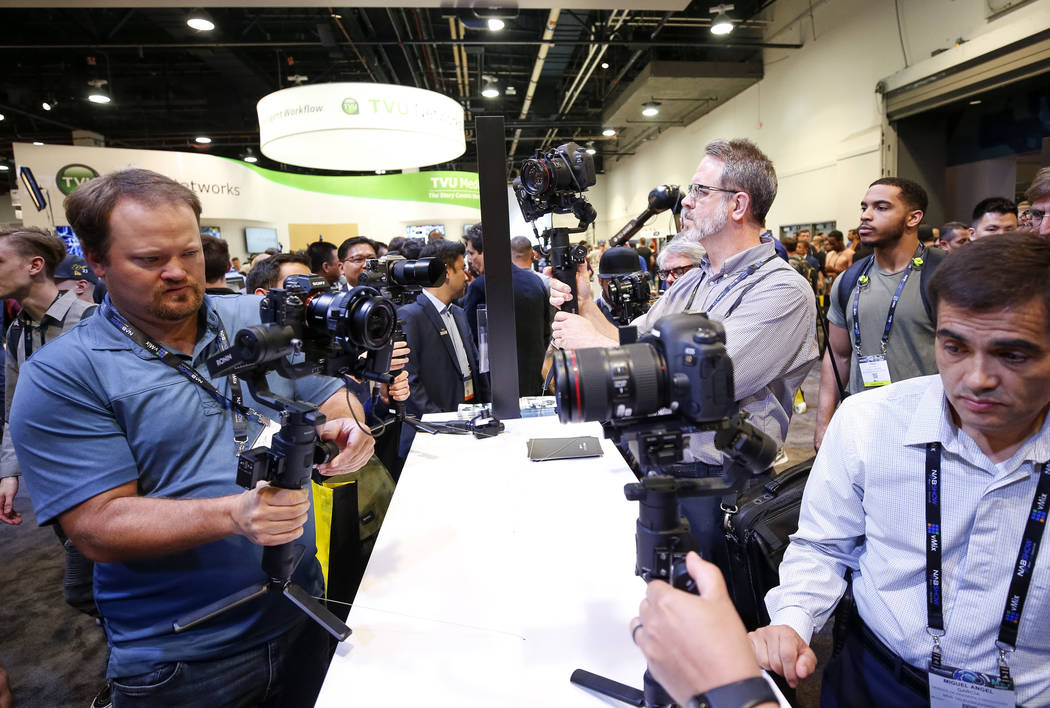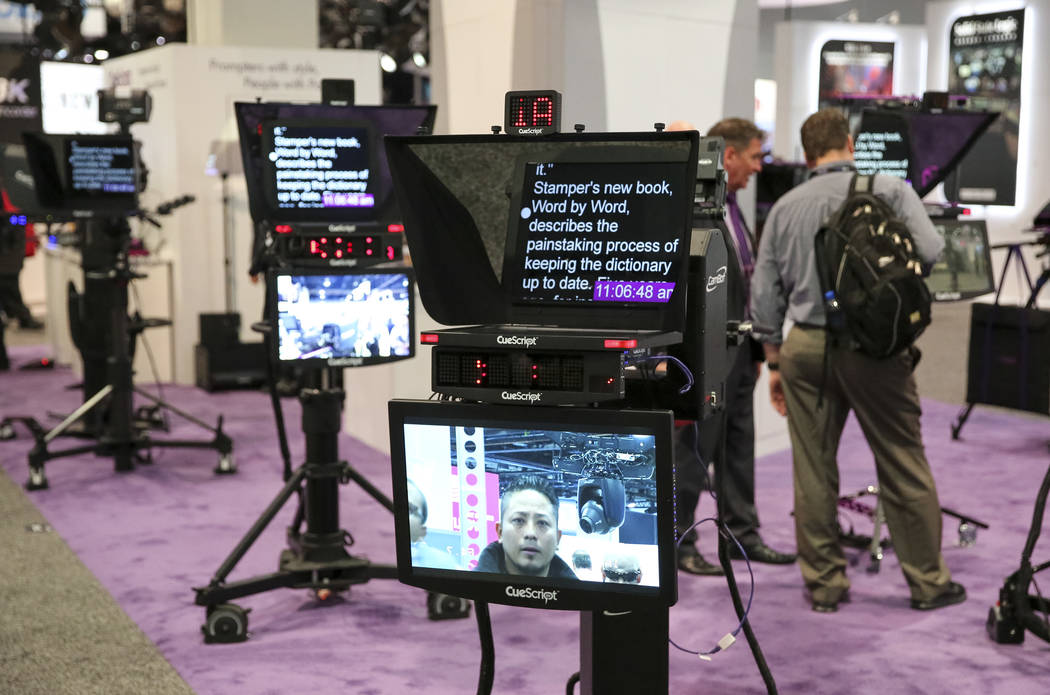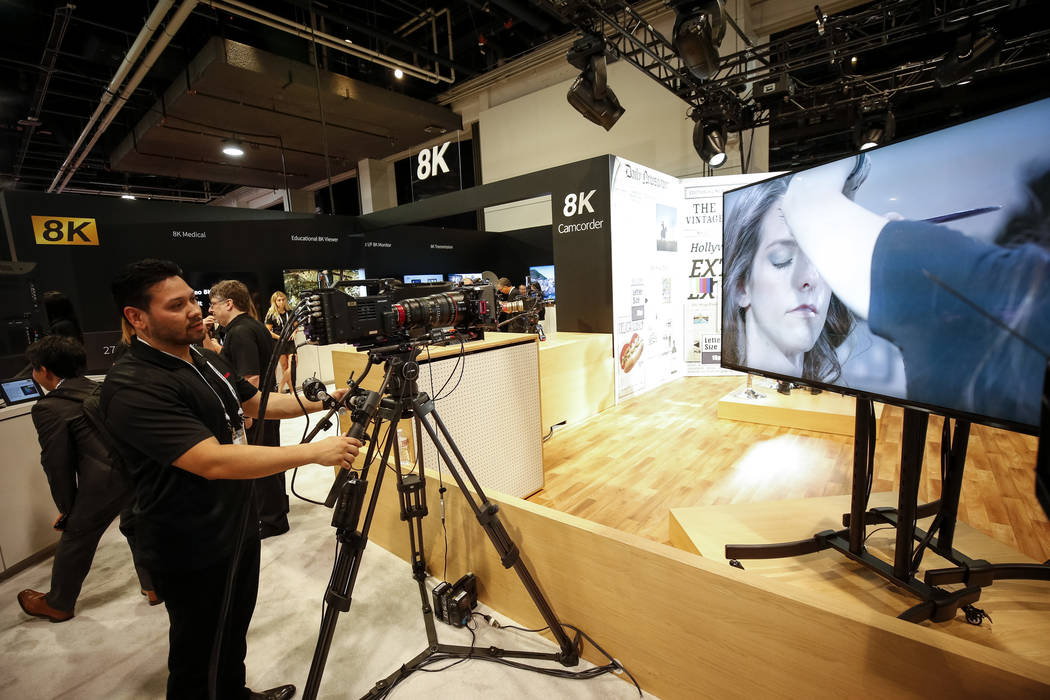 People may begin to watch video on their home walls or windows, rather than on their phones and tablets, by 2025, a Nokia executive told attendees of the National Association of Broadcasting convention on Monday.
"The industry is on the cusp of moving away from a fixed device with a screen and really enabling anything to be a screen. There is a huge amount of demand for making anything a screen," said Anthony Berkeley, vice president for new business development and product management.
Nokia is one of 1,700 companies presenting at the NAB Show, which runs through Thursday at the Las Vegas Convention Center and is not open to the public. About 100,000 people are expected to attend the show to learn about trends in radio and video equipment, production and consumption.
Video production will continue its rapid growth, so broadcasters and media companies will need to employ artificial intelligence and machine learning to tailor content for each individual, Berkeley said.
An Intel executive said the company is working on virtual reality technology that will allow individuals to feel like they are with their friends at a live sporting event, when they are actually in a hotel room in another city.
"It is a long way off, but that is the vision," said Rik Dunphy, Intel's principal visual cloud media architect.
The California-based chip maker said it is also developing immersive video technology that will let esports fans view a game from the perspective of their favorite player.
Realization of this future depends on significant investment in fifth-generation wireless systems, cloud storage and other infrastructure, Berkeley and Dunphy told the audience
Packed house
The show kicked off Saturday with education sessions on topics ranging from next-generation cinema to using blockchain technology in the media. The expo floor, which opened Monday morning, looked like the world's largest electronics store with video cameras, monitors, screens and post-production sets.
Household names like Intel, Cisco, Microsoft, Canon and Nikon are exhibiting at the show. Google and AWS, Amazon's cloud service, also have a presence.
Visitors to Intel's exhibit were able to watch a clip of the film "Dunkirk" in virtual reality while seated in movable chairs. Microsoft promoted its Azure cloud capabilities for video workflow and Skype for media production. Skype will roll out an update with overlay capabilities this summer, the company said.
DJI showed off its new drone models, while Frontline Communications demonstrated its latest broadcast and specialty communications vehicles.
Attendees crowded around the Canon and Nikon exhibits to see their latest video cameras and new robots that can move those cameras steadily from still position to high-speed motion.
Companies like Microsoft, Nikon and Panasonic offer scheduled talks and demonstrations of their equipment or software. Company representatives are also presenting at the hundreds of educational seminars available to attendees.
Contact Todd Prince at 702-383-0386 or tprince@reviewjournal.com. Follow @toddprincetv on Twitter.