What's 'downtown' about Downtown Summerlin?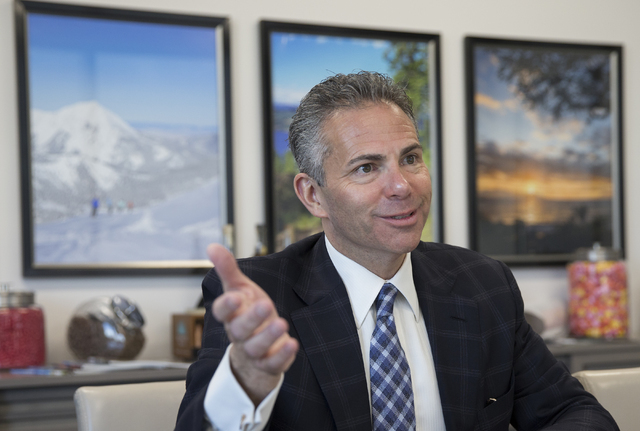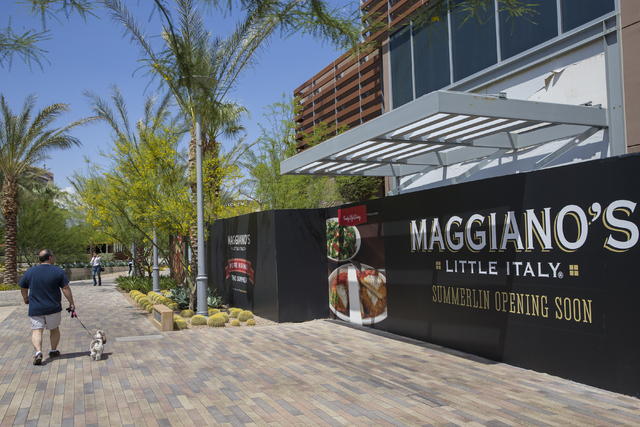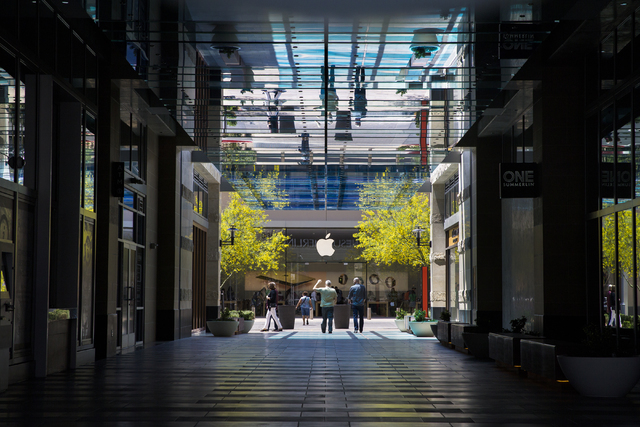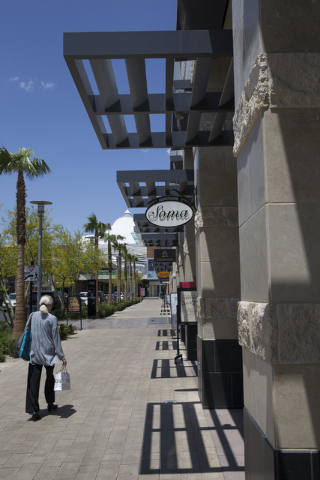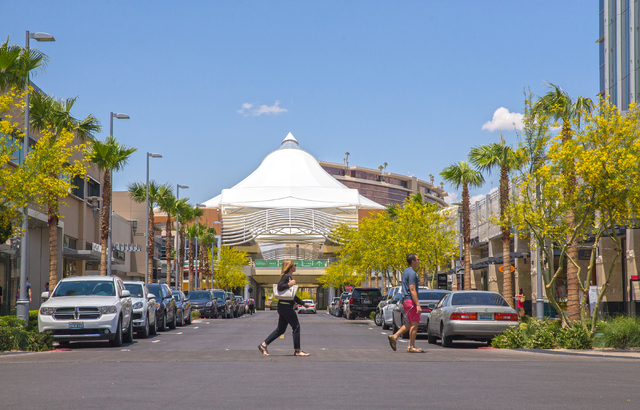 What is the "downtown" part of Downtown Summerlin?
It's the open-air pavilion's single office building, "ONE Summerlin," according to the person in charge of its conception, David Weinreb.
Weinreb, chief executive officer of The Howard Hughes Corp., said the nine-story tall office building solidifies the area's purpose.
"There was never a question that we needed to build the office building to really ground it as a downtown. And people would say, 'Why Las Vegas?' But, you know, today people really enjoy working, playing, eating, being entertained, in an environment that's very urban," Weinreb said on the final day of RECon, a major retail convention, in Las Vegas.
About a year and a half after it opened, ONE Summerlin is 70 percent leased to a mix of financial, legal and homebuilding companies. Tenants include law offices Fox Rothschild LL and Kaempfer Crowell Ltd., and homebuilder William Lyon Homes Inc.
Security National Mortgage Co. as well as wealth-management company BNY Mellon will open this summer at the office.
"We also have an executive company that offers space for smaller users," Weinreb said.
Though it's the only nine-story building in the center, ONE Summerlin isn't domineering. Weinreb said one of the things he is most proud of is his adjustment to the office's original slated entrance.
"The entrance to the building was actually supposed to be (a street-front entrance), essentially opposite the Apple store, and we opened that up to create this promenade connecting the two streets (between ONE Summerlin)."
The office building serves as an anchor for additional development, he said, including growing retail and restaurant amenities. Furniture and home-decor chain West Elm will be opening its second Las Vegas location in Downtown Summerlin this fall.
As part of a much larger master-planned community, Downtown Summerlin isn't facing much, if any, competition, he said.
Andrew Ciarrocchi, senior general manager for Hughes Corp., said although Tivoli Village is in the same area and similarly offers a variety of open-aired boutiques and restaurants, it doesn't have the same concentration of retail and restaurants to compete.
"We're all very complementary in terms of all the different restaurants around," Ciarrocchi said. "I went to some of those restaurants before we had opened this project, and I know that they had some very long lines. I'm sure the lines are a little bit shorter now, just with the number of restaurants that we have here."