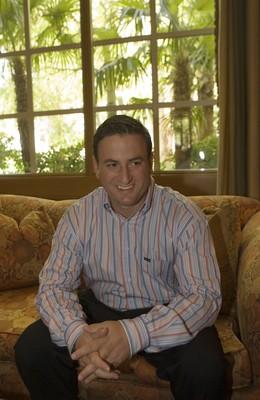 Charles Norton doesn't smoke, occasionally enjoys an alcoholic beverage and only gambles when he visits Las Vegas. But his investors are banking that those industries will continue to prosper.
Norton, a principal with GNI Capital in Dallas, oversees the Vice Fund, a mutual fund that includes stocks from the gaming industry, alcoholic beverage makers and tobacco companies. Defense contractors make up a small part of the grouping.
The fund was created in 2002 and Norton's company took over management in the fall of 2005. At the time, the Vice Fund had $45 million in assets. As of Friday, the fund had net assets of $116.2 million, an increase of almost 160 percent during that two-year period.
Norton, who was in Las Vegas last week to meet with representatives of several casino companies and slot-machine manufacturers that are listed in the fund, said investors might be put off by the name. But the results have proven otherwise.
"This is a very serious investment strategy and there is more to it than the name might imply," Norton said.
Since January, the Vice Fund has risen 23 percent in value. The stocks from about 10 gaming companies are included in the fund, including MGM Mirage, Las Vegas Sands Corp., Wynn Resorts, Ltd., and International Game Technology.
Norton said the fund is an investment strategy that is defensive in nature, where investors are banking that growth in the industries will take place independent of any economic conditions. In other words, when times are good or bad, people will still smoke, drink and gamble.
"People will see the fund and think it's one thing that it's really not," Norton said. "We're not doing this to make any sort of political statement or a social commentary, and we're not advocating these behaviors in any way. Our job is to study the fundamentals behind these industries and these businesses and try to make money for our investors."
Gaming, Norton said, is the fund's growth vehicle. Companies such as Las Vegas Sands, MGM Mirage and Wynn Resorts have seen their stock prices record yearly increases anywhere from the low teens to more than 50 percent in the past year.
American casino expansion has slowed from the fevered pace of the 1990s.
However, international opportunities abound. Norton believes Macau, where Las Vegas Sands, Wynn and MGM Mirage have casinos or will soon be opening large gambling halls, offers the initial step into Asia.
"Gaming is really growth on steroids," Norton said. "Macau is chapter one in Asia. Singapore will be coming in 2009 and I think we'll see expansion into Japan as well."
Tobacco and alcohol companies are more value-oriented stocks, Norton said.
Despite smoking bans popping up nationally, such as the recent legislation in Nevada that outlawed smoking in restaurants, convenience stores and certain taverns, the tobacco industry is still growing, especially on an international scope.
The Altria Group, which controls cigarette giants Philip Morris USA and Philip Morris International, is traded on the New York Stock Exchange and is the largest holding in the Vice Fund, making up more than 7 percent of the assets. Phillip Morris International recently signed a deal with China to distribute Marlboro cigarettes in the country.
"Tobacco is still a great investment because the cigarette companies have tremendous pricing power," Norton said.
Gaming, alcohol, tobacco and the defense sectors are all tied together by five common threads according to Norton. Those are high demand regardless of economic conditions, the global nature of the businesses, high barriers to entry, large profits, and having the government as the largest beneficiary because of high tax rates.
"In these sectors, the governments largely benefit because of tax revenues," Norton said. "It's good for your industry if the government has a financial incentive to see that your business flourishes."
AT A GLANCE The Vice Fund is traded under the symbol VICEX and has a minimum investment of $4,000. Additional information about the Vice Fund can be found at www.vicefund.com or by calling 1-866-264-8783.