Arrest warrant issued for six-time WSOP bracelet winner in bad check case
September 2, 2016 - 11:39 pm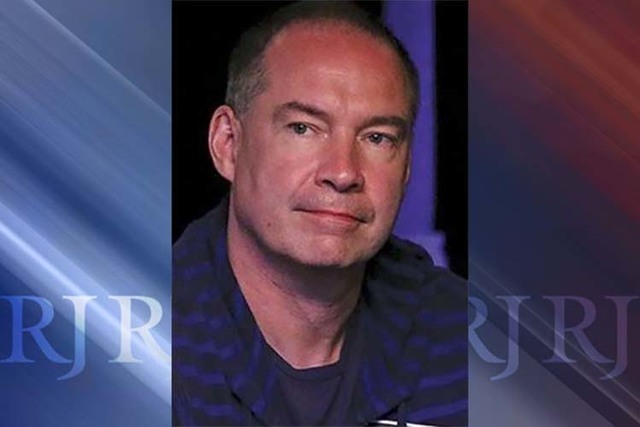 Authorities issued an arrest warrant Friday for Ted Forrest, a Las Vegas gambler with six World Series of Poker bracelets, on theft and bad check charges.
Forrest, 51, has more than $6.3 million in poker tournament earnings. He was charged with two felonies: drawing and passing a check without sufficient funds with the intent to defraud and theft, according to a criminal complaint filed Friday in Las Vegas Justice Court.
The defendant is identified as William Edward Forrest in the complaint, which claims he had insufficient funds when he tried to pass two checks totaling $215,000 between Oct. 28, 2012, and May 17, 2013, at Wynn Las Vegas.
His attorney, Chris Rasmussen, believes Forrest does not owe the casino money. Forrest was extended a line of credit to play on a casino marker, the lawyer said.
"We believe this is a long-standing civil dispute," Rasmussen said. "And now that he's in a dispute with them, they've moved to prosecute."
According to Clark County District Court papers, Forrest signed a confession of judgment in 2013 that stated he owed Wynn $270,000. He had agreed to make 10 monthly payments of $10,000 and one payment of $170,000.
Court records indicate he had not complied with the agreement as of July 2015, but the case was ultimately closed.
In September 2015, The Mirage filed a lawsuit claiming Forrest still owed $40,500 from a 2013 loan of $100,000. A judge ruled in the casino's favor, but it is unclear whether Forrest paid thae debt.
Rasmussen said he would ask to have a judge recall the arrest warrant during a court hearing scheduled for next week.
Neither the criminal complaint nor Forrest's lawyer said how the money was used at Wynn.
In June, Forrest finished fourth in a seven-card stud event at the World Series of Poker, collecting $72,971, according to tournament poker tracking site thehendonmob.com.
His large tournament winnings date to 1993, when he won three bracelets. Forrest ranks 63rd on the all-time money list in the United States, according to the site.
In 2010, Forrest made headlines in the poker world after he won a $2 million weight loss bet with another player, Mike Matusow, who did not think Forrest could drop nearly 50 pounds in a few months.
Four years later, Forrest told Card Player magazine that Matusow had only paid him $70,500.
Contact David Ferrara at dferrara@reviewjournal.com or 702-380-1039. Follow @randompoker on Twitter.