At least six guns brought by students to Clark County schools in one week
Updated February 24, 2023 - 8:25 pm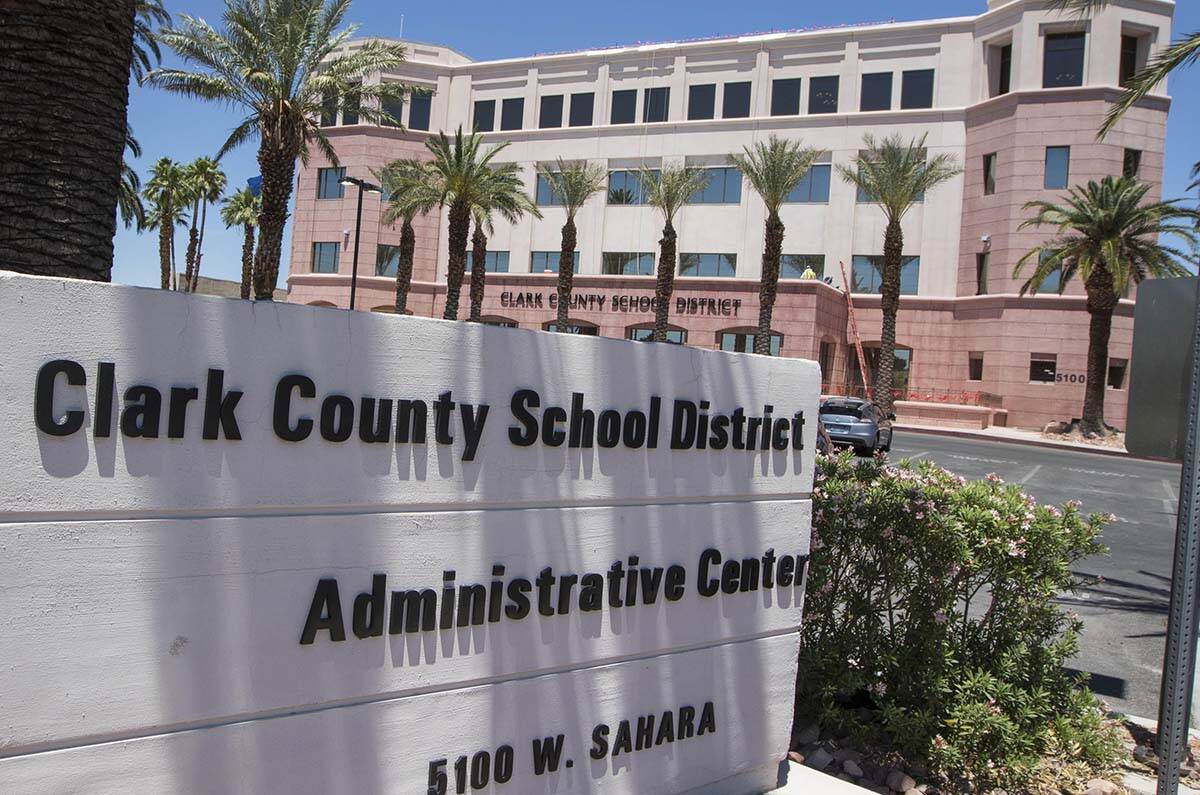 Students brought guns to Clark County public schools at least six times in the span of one week, according to district police.
On Thursday, a 13-year-old boy brought a loaded handgun to Jerome Mack Middle School, the fifth time this week a student was found with a gun at a Clark County school, district police spokesperson Lt. Bryan Zink said at the time.
But a ninth-grade boy was also arrested at a Summerlin high school last Friday, Feb. 17 after police found a loaded handgun in his backpack, totaling six instances over seven days.
At Mack Middle School, an anonymous tipster told police the boy had a gun at the east Las Vegas Valley school, near Lamb Boulevard and Sahara Avenue. Police seized the weapon and arrested the child around the lunch hour.
The boy was booked into a juvenile detention facility and faces three charges of minor in possession of a firearm, carrying a concealed weapon and possession of a dangerous weapon on school property, Zink said.
"Yes, it's always very concerning, and this just shows that juveniles have easy access to firearms that they should not have," Zink said.
26 times this year
The incident at Mack Middle School was the 26th time a gun has been found on a student since the beginning of the 2022-2023 school year, Zink said.
According to Zink, four firearms were recovered from three different Clark County School District schools on Tuesday alone.
In the morning, two guns were seized from two different students at Eldorado High School in the east Las Vegas Valley. Later that morning a gun was recovered at Mojave High School in North Las Vegas.
The fourth gun was recovered by staff at Escobedo Middle School, in the northwest valley just north of the 215 Beltway, and turned over to school police, Zink said.
In Summerlin, a freshman at Palo Verde High School was reported by staff members after a teacher saw a gun in the boy's backpack. The school was placed on a hard lockdown for eight minutes while the boy was detained.
All five students were arrested and also face charges of minor in possession of a firearm, carrying a concealed weapon and possession of a dangerous weapon on school property, according to Zink.
Zink urged gun-owning parents to make sure their guns are secured so that their children can't and won't have access to them. Parents also should be periodically checking their children's backpacks, talking to them about what's right and wrong, and telling them to never bring a gun to school.
Zink said school police will arrest every child over age 10 who is found with a gun on them. In addition to the legal consequences, the student will almost always face expulsion.
The parents can also face charges and the county's Child Protective Services is contacted when a child is found with a firearm, Zink said.
"Parents can be held responsible for their children bringing firearms to a school campus if warranted," Zink said.
Whether any parents or guardians of the 13-year-old Mack Middle School student will be charged is yet to be determined, Zink said, adding he didn't have information about whether the gun brought to school by the boy was owned by a parent or guardian.
Zink also said there was no indication that the child was intending to use the gun.
Students, faculty, parents and other members of a school's community can submit anonymous tips about any threats to student safety through SafeVoice Nevada, he added.
Contact Brett Clarkson at bclarkson@reviewjournal.com. Follow @BrettClarkson_ on Twitter. Review-Journal staff writer Sabrina Schnur contributed to this report.