Accused cult leader misused 'spiritual influence,' arrest report says
Updated February 6, 2023 - 7:12 pm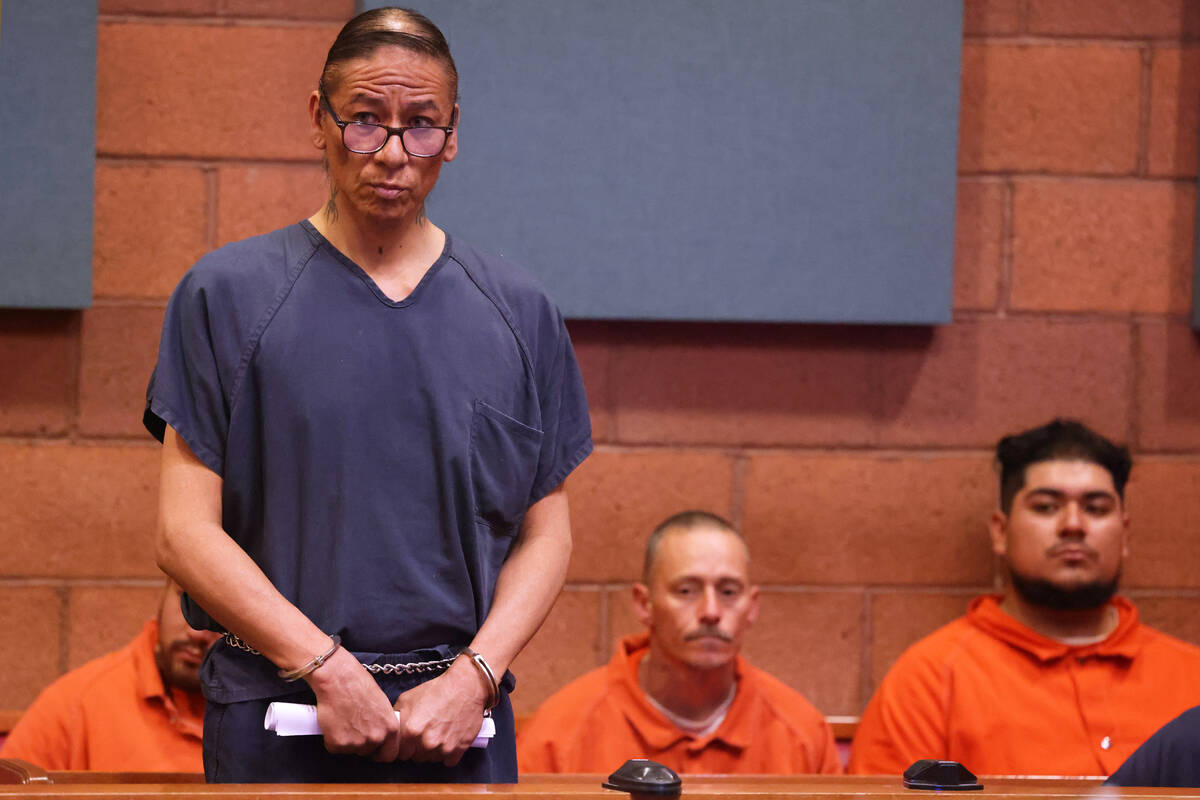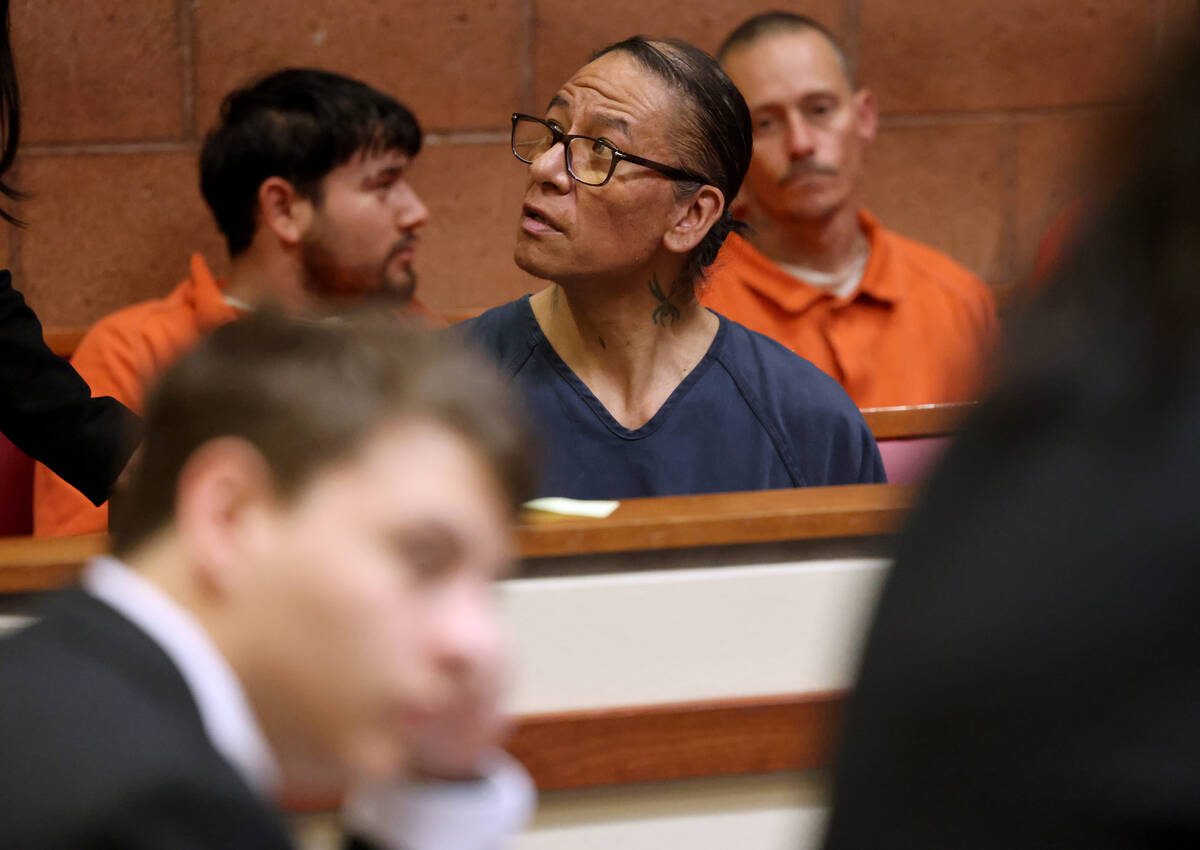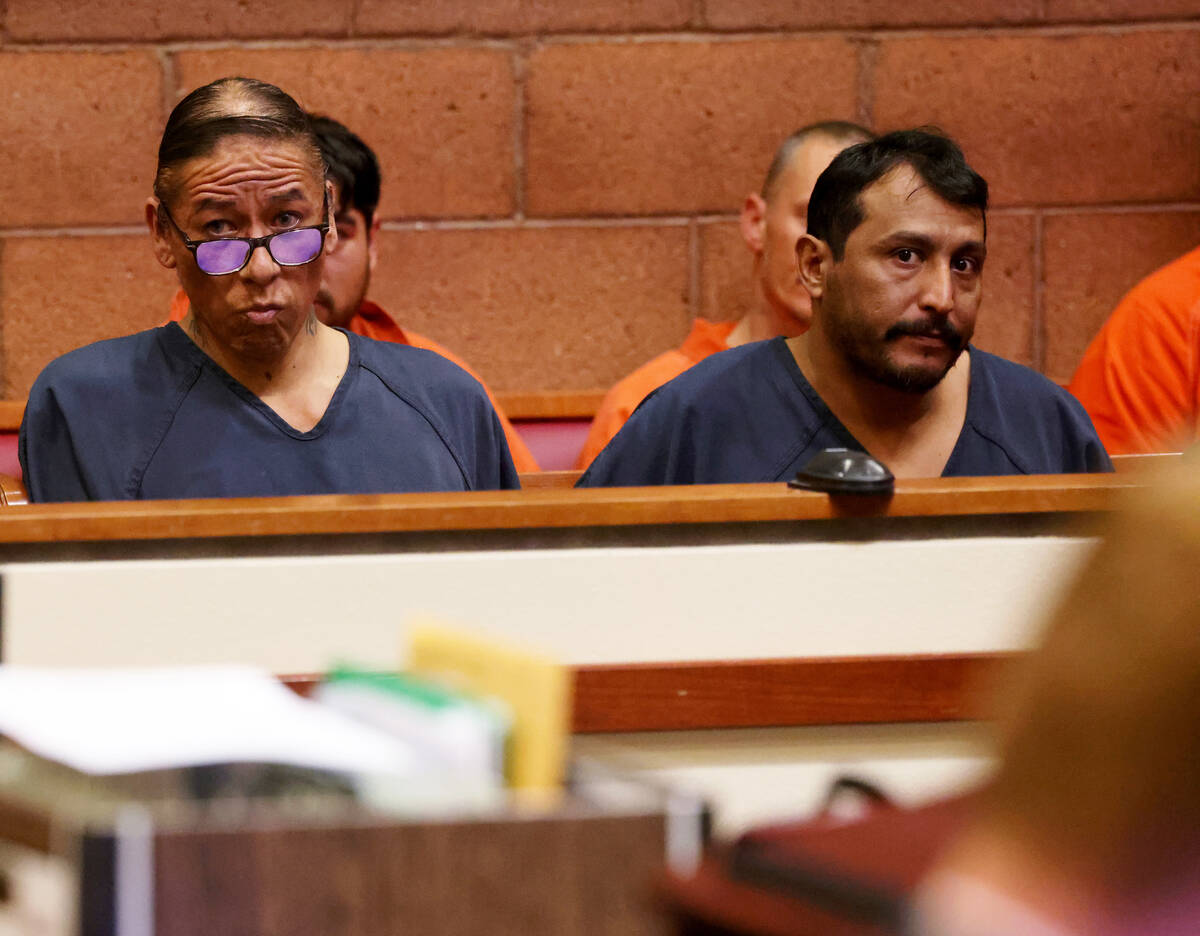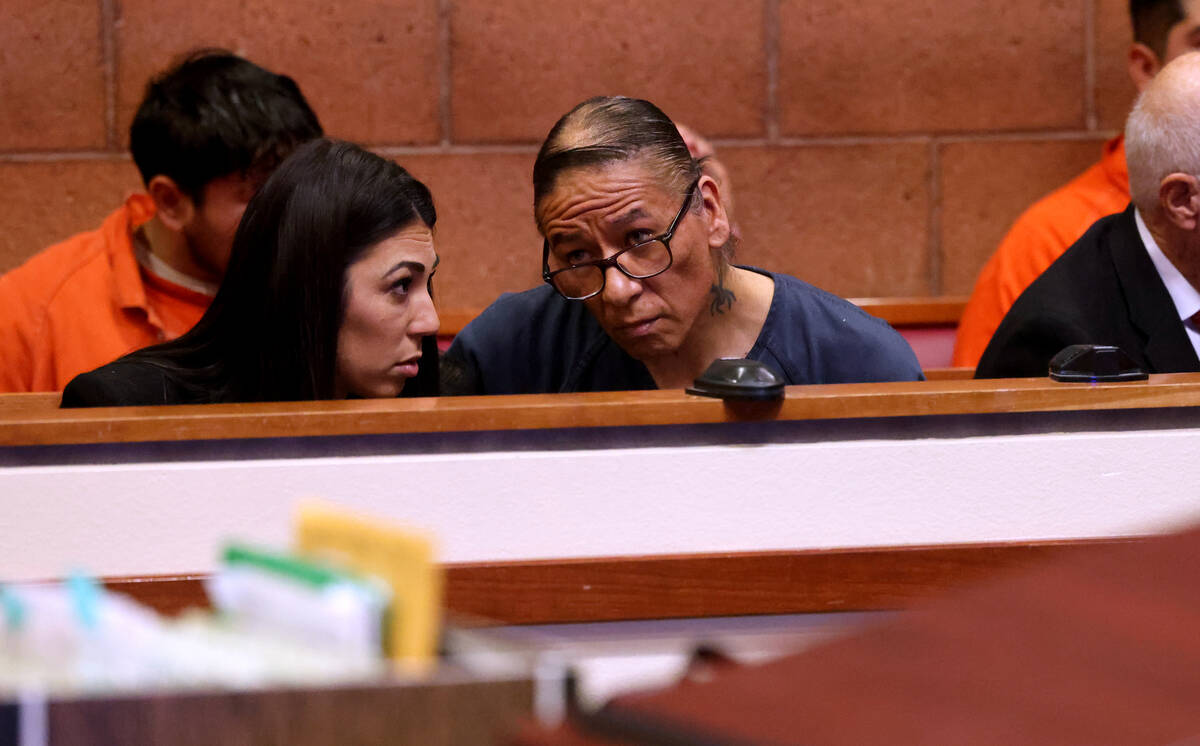 A North Las Vegas courtroom was packed on Monday morning with supporters and alleged victims of a former actor accused of operating a cult and sexually abusing women and girls.
Nathan Chasing Horse, a 46-year-old member of the Rosebud Sioux Indian Lakota Tribe, has been accused by multiple women of misusing his "spiritual influence" to operate a cult known as The Circle, according to a Metropolitan Police Department arrest report. Chasing Horse also played Smiles a Lot in the Kevin Costner film "Dances With Wolves."
Like during his first appearance last week, the courtroom on Monday was full of Chasing Horse's family and supporters. Some of those in the courtroom wore traditional regalia, and at least one supporter wore a jacket with "Chasing Horse" written across her back. The group of supporters declined to comment following the hearing.
Several of Chasing Horse's alleged victims were also in attendance on Monday, said Rulon Pete, the executive director of the Las Vegas Indian Center.
Pete, who spoke with reporters on behalf of the victims, said the women had mixed emotions following Chasing Horse's arrest.
"It's a good feeling for them, but at the same time it's like reliving the situations they've been through," Pete said.
Pete said he attended court on Monday to support the alleged victims and others in the Native American community who have experienced sexual assault and domestic violence. He said the group was surprised to see so many of Chasing Horse's supporters also attend Monday's hearing.
"They don't necessarily represent the Natives throughout the United States or here in Las Vegas," he said.
During a court hearing on Thursday, a North Las Vegas judge ordered Chasing Horse to remain in custody without bail, but the judge said attorneys would have the chance to argue for him to be granted bail on Monday.
Instead, North Las Vegas Justice of the Peace Craig Newman scheduled another hearing for Wednesday to determine if Chasing Horse will be represented by a defense attorney from Los Angeles.
Police arrested Chasing Horse last week after raiding his North Las Vegas home, where he lived with up to six women he viewed as wives, according to the arrest report.
Chasing Horse is facing two counts of sex trafficking of an adult, and one count each of sexual assault against a child, sex assault and child abuse, court records show.
Multiple women told investigators they were raped by Chasing Horse starting when they were teenagers. Some of the women first met Chasing Horse as young children after their families sought him out for the healing powers he claimed to have, according to the arrest report.
Women interviewed by police said they were beaten by Chasing Horse and denied medical attention for their injuries, the report said.
A cellphone with pornographic videos of a child, multiple firearms and drugs were found in Chasing Horse's home during the police raid, according to the report.
Police have said Chasing Horse taught the women living with him how to use firearms to prepare to "shoot it out" with law enforcement if officials tried to take them into custody. He is also accused of telling the women to take suicide pills if he was ever arrested or killed.
Authorities in Canada and the FBI have previously investigated Chasing Horse in connection with sexual assault allegations, the report said. He has also been banished from the Fort Peck Indian Reservation in Montana after he was accused of human trafficking, spiritual abuse and intimidation of tribal members.
A preliminary hearing in the case is scheduled for Feb. 27.
ThisContact Katelyn Newberg at knewberg@reviewjournal.com or 702-383-0240. Follow @k_newberg on Twitter.