Brothers sentenced in killing of Las Vegas liquor store clerk
Updated November 6, 2019 - 11:48 am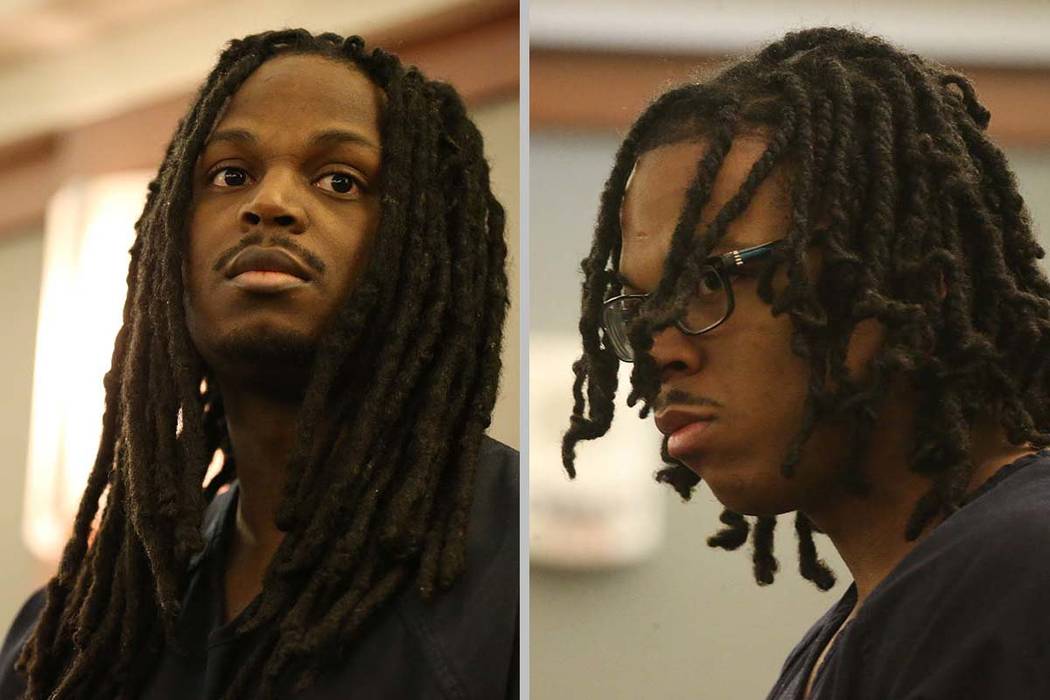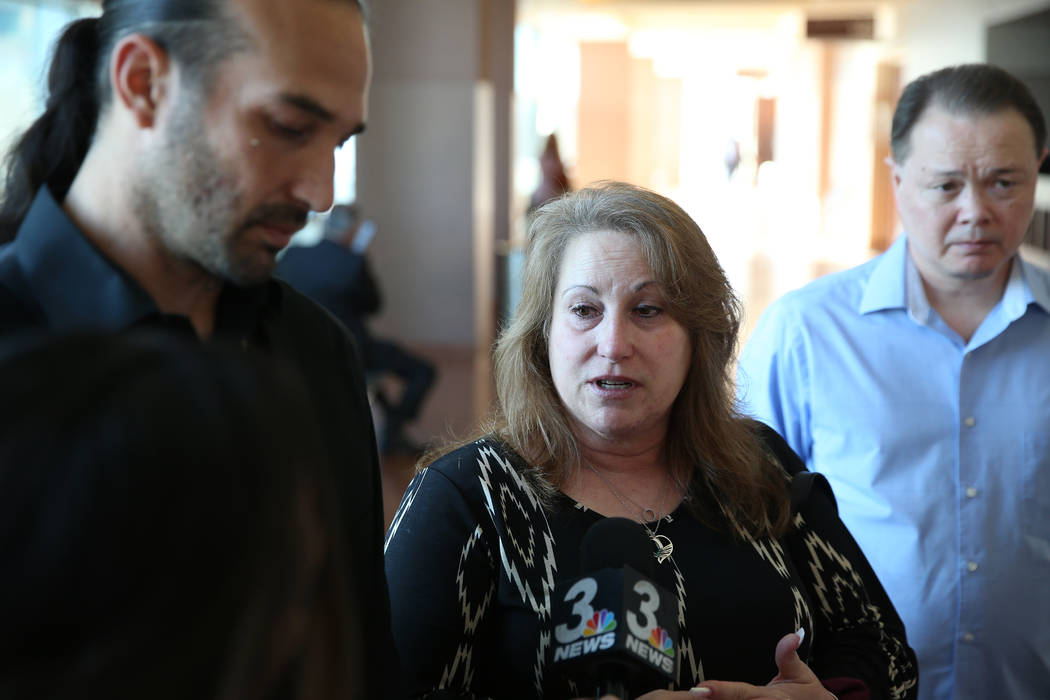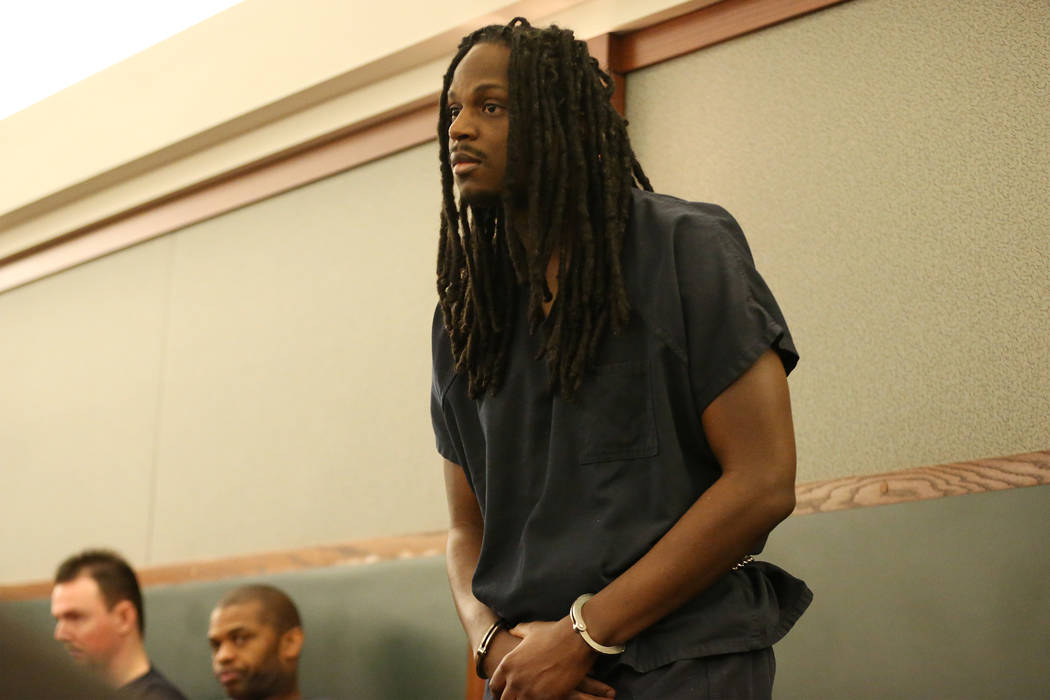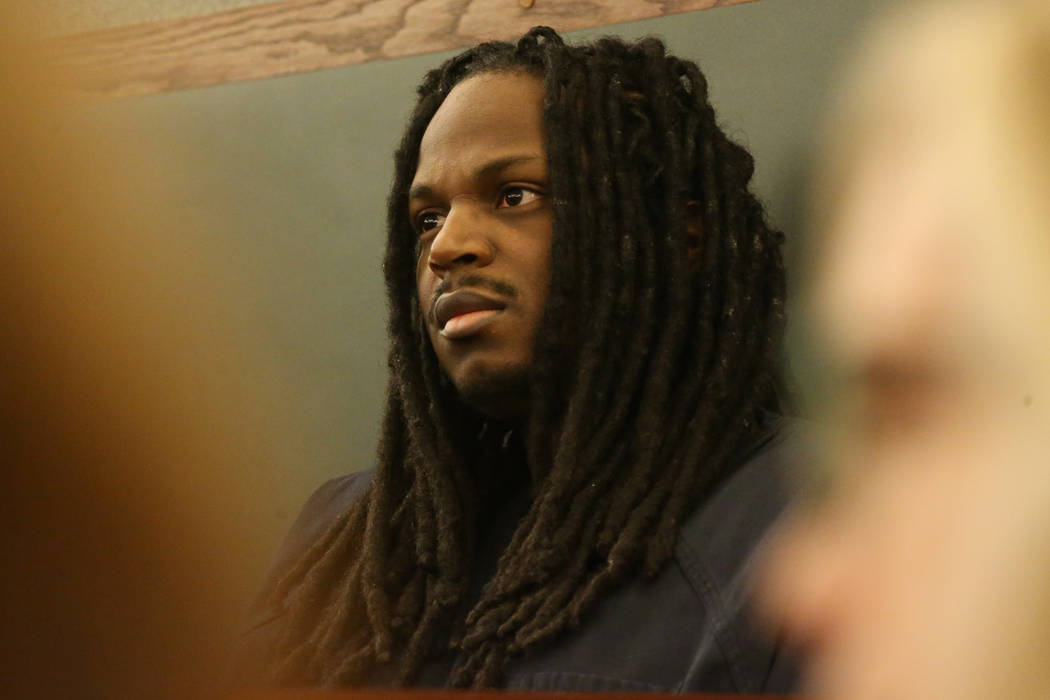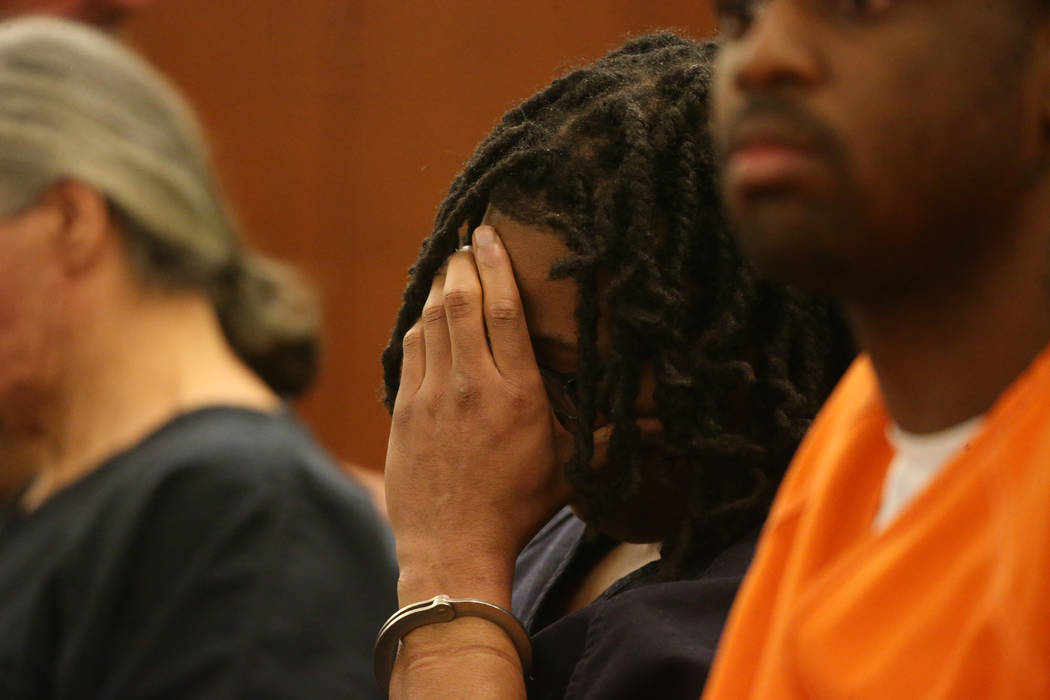 Two brothers were sentenced Wednesday for their roles in a deadly 2016 robbery, in which three men stormed into a Lee's Discount Liquor store in southwest Las Vegas and gunned down a clerk when he could not open a safe.
Lee Dominic Sykes, 24, who pleaded guilty to first-degree murder with a deadly weapon in the death of 24-year-old Matthew Christensen, was sentenced to between 25 and 65 years in prison.
His older brother, Lee Murray Sykes, 26, who pleaded guilty to second-degree murder and robbery charges, was sentenced to 15 to 40 years behind bars.
The courtroom was packed on Wednesday with Christensen's family members. His aunt, Pam Longanecker, spoke on behalf of the family.
"Matthew did not deserve to die, to be murdered in cold blood," she said. "For the last three years I have watched his family suffer with grief. I have tried to help my sister with her depression, but how do you console a mother who's had her child ripped away from her?"
Only the younger of the Sykes brothers addressed the courtroom, saying, "I apologize to all the families and parties involved. I would like to say thank you for a second chance at life."
Prosecutors had planned to seek a death sentence for the defendant before he accepted the plea agreement.
Court records show that the brothers took plea deals in August. They initially faced charges of murder, first-degree kidnapping, robbery, assault and coercion with a deadly weapon.
The April 18, 2016, robbery at the 8785 Warm Springs Road store was caught on tape. Authorities have said that Christensen, about two weeks shy of his 25th birthday, was killed when the Sykes brothers and their childhood friend, Ray Charles Brown, demanded that he open a safe inside the store. The clerk did not have access to it, but his pregnant manager in another part of the store did.
Christensen's family has described him as a hero who spent his last moments with his lips sealed and his hands up, possibly saving his manager and her unborn baby.
According to Longanecker, her nephew was working three jobs at the time of his death to purchase a new car. He was studying to become an architect and had planned to quit his job at the liquor store on his 25th birthday.
"He was earning his way through life, unlike the defendants," Longanecker said during her statement on Wednesday.
The third defendant, Brown, who police believe was the shooter, is awaiting trial. He is charged with murder, robbery with a deadly weapon, first-degree kidnapping, burglary while in possession of a firearm, coercion with a deadly weapon, conspiracy to commit robbery and assault with a deadly weapon.
Las Vegas police have said that Brown and the Sykes brothers were childhood friends.
Christensen, the middle child of three brothers, was "a hard-working, funny guy," his older brother, Reggie, said outside the courtroom after the hearing. "He always took care of everybody around him."
The victim's mother, Theresa, who had planned to give a statement during the hearing but was too choked up inside the courtroom to speak, said, "The day that Matthew passed away, I literally lost a part of my heart. Literally. It is so hard not talking to him every day, seeing him, seeing his smile, hearing his laughter."
And to the Sykes brothers and Brown, and to anyone else thinking about "leading a life of crime," Theresa Christensen has a message: "Think about your actions and what you're doing. It's so not worth it, because we're going through a lot of pain. But they're not thinking about what they're putting their family through, either."
Brown's trial is set for Jan. 21, according to court records.
Contact Rio Lacanlale at rlacanlale@reviewjournal.com or 702-383-0381. Follow @riolacanlale on Twitter.