Lee's Liquor cashier's silence may have saved pregnant co-worker's life
April 20, 2016 - 10:29 pm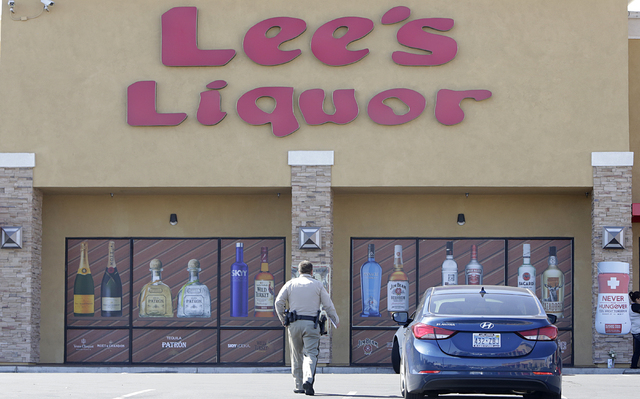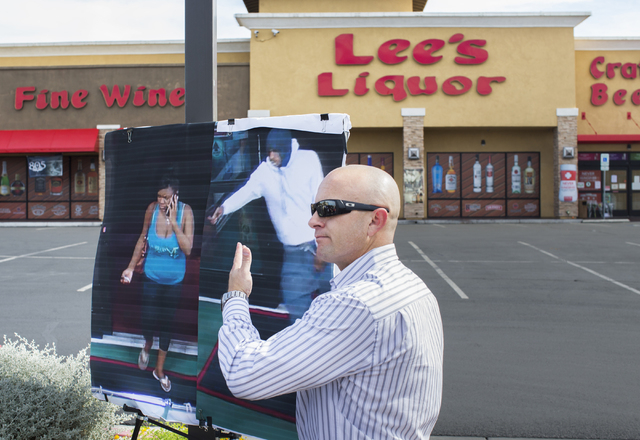 The cashier killed after a robbery and fatal shooting at a southwest valley Lee's Discount Liquor late Monday spent his last moments with his lips sealed and his hands up, possibly saving his co-worker and her unborn baby.
Matthew Christensen, 24, was killed after three black men in their 20s caught on tape robbing the 8785 W. Warm Springs Road store demanded he open a safe. Christensen didn't have access to it, but his pregnant manager in another part of the store, Jamie Henderson, did.
"He could've easily just said, 'Hey, she has the combination, I don't," said Reggie Christensen, the cashier's brother. "But he chose to be different; he said he was the only one working."
After less than three minutes, the cashier was shot multiple times and later died at University Medical Center. The men made off with an undisclosed amount of money, running away through the Rhodes Ranch strip mall.
At some point, they dropped or ditched the cashier's cellphone and wallet, which police recovered.
"They shot him and left with the same thing they would've had if they hadn't shot him," Christensen's brother, 30, said. "It's senseless and stupid because it ruined so many lives, including their own."
Christensen said his brother was funny, hardworking, "never angry," and after potentially saving his manager, "a hero." A memorial service will be held at 7:30 p.m. Friday at the Luxor.
A GoFundMe page set up by Lee's Discount Liquor to raise money for memorial expenses had raised more than $18,000 as of 10:30 p.m. Wednesday, thanks partly to a $10,000 donation from the Lee family.
Police are still searching for the three men responsible. A woman caught on tape in the store as the robbery began — and originally named as a possible person of interest — came forward Tuesday afternoon, and police have ruled her out of the investigation.
This was the Metropolitan Police Department's 51st homicide of 2016.
Anyone with any information about the identity and whereabouts of the robbers can contact the Metro at 702-828-3521 or homicide@lvmpd.com.
Contact Rachel Crosby at rcrosby@reviewjournal.com or 702-387-5290. Find @rachelacrosby on Twitter.