Clark County DA to halt prosecutions for possession of less than an ounce of pot
November 15, 2016 - 6:34 pm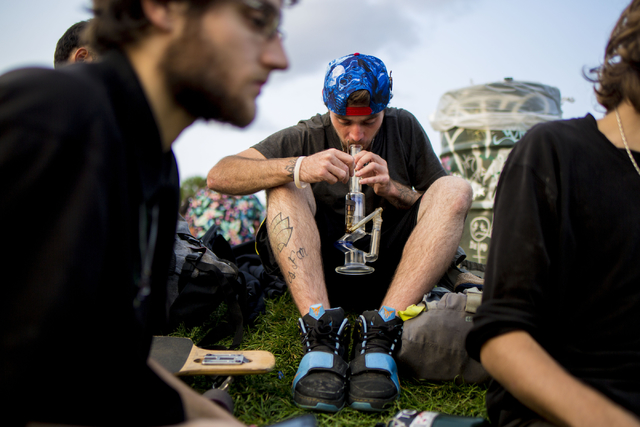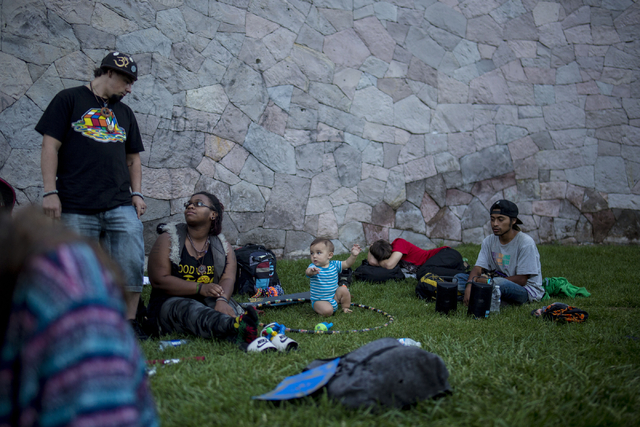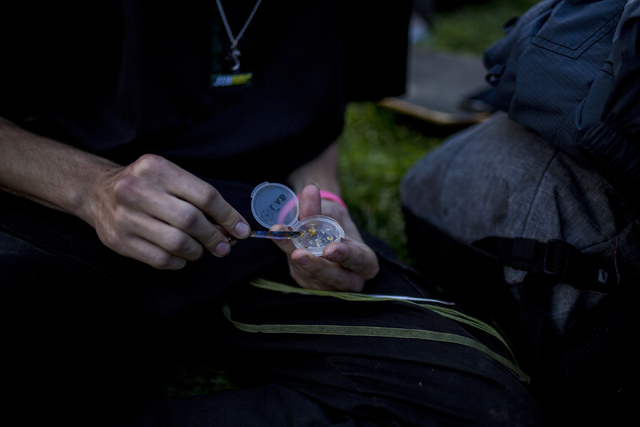 The Clark County District Attorney's office is putting a hold on prosecuting some marijuana cases after Question 2 passed last week, District Attorney Steve Wolfson said Tuesday.
The decision comes just a week after Nevadans voted in favor of the ballot measure, which will legalize the possession of less than an ounce of marijuana for adults 21 and older starting Jan. 1. Current law criminalizes the possession of any amount of the drug. Punishments for possession of less than an ounce currently range from a misdemeanor and a fine up to $600 fine for a first offense to a felony and up to four years in prison for a fourth.
Wolfson told the Las Vegas Review-Journal that starting Tuesday his office will suspend prosecution of cases that would fall under the new law. The hold will apply to pending cases in which adults 21 or older have been charged with possessing less than an ounce of marijuana as well as to any such cases that come to the district attorney's office before the end of the year, he said.
Metro made 146 arrests for possession of less than an ounce of marijuana in 2015 and 177 as of Oct. 23 of this year, according to statistics from the department. The department said arrests for marijuana possession are usually associated with another crime or arrest.
The Metropolitan, North Las Vegas and Henderson police departments all said Tuesday that they would continue to enforce the current laws, however.
Wolfson said he will discuss the decision with Metro on Wednesday.
Wolfson's decision might not come as a surprise, given his previous comments on prosecuting minor marijuana offenses that seemed to anticipate the potential legalization of the drug.
"It's still against the law, and we're still prosecuting folks," Wolfson said in August 2014. "But generally if people have small amounts and/or have medical marijuana cards for legitimate medical purposes, we recognize what's coming, so we're going to be a little bit more flexible in our dealings with these folks."
Under current state law, most first-time offenders for simple marijuana possession receive a citation, which is processed and prosecuted by city attorney's offices rather than the district attorney.
Brad Jerbic, city attorney for Las Vegas, said through a city spokesman that his office will also hold off on prosecuting current pending cases. As long as the defendents "stay out of trouble," the city will drop the cases at the beginning of 2017, he said.
Former Assemblyman Pat Hickey, a vocal opponent of Question 2, said the move "shouldn't be a surprise" after the measure passed.
Hickey said he had no issue with the prosecutors choosing not to move forward with the cases that would fall under the new law, but he still worries about the gap in time from when possession becomes legal and when stores will be allowed to sell to the general adult public.
The law says that it could take until Jan. 1, 2018, before recreational marijuana becomes available for sale, but several involved in the process are hoping to see that rollout hastened.
"Legalization will soon be the law of the land in the Silver State," Hickey said. "My concern is about the one-year period where it's legal to possess but not yet legally sold. What's going to happen in that interim period and the possible intrusion of illicit drug sales?"
State Sen. Tick Segerblom, D-Las Vegas, was elated to hear of Wolfson's decision.
"We've taken marijuana out of the criminal justice system," said Segerblom, an ardent supporter of the ballot measure. "I think it proves our point that elections make consequences."
Contact Colton Lochhead at clochhead@reviewjournal.com or 702-383-4638. Follow @ColtonLochhead on Twitter. Contact David Ferrara at dferrara@reviewjournal.com or 702-380-1039. Follow @randompoker on Twitter.