Clark County sends many to death row, but executions are rare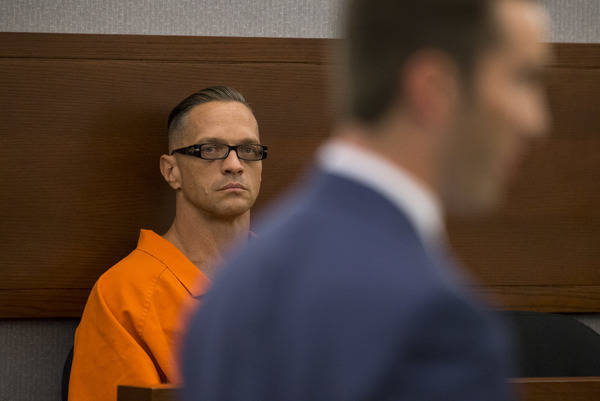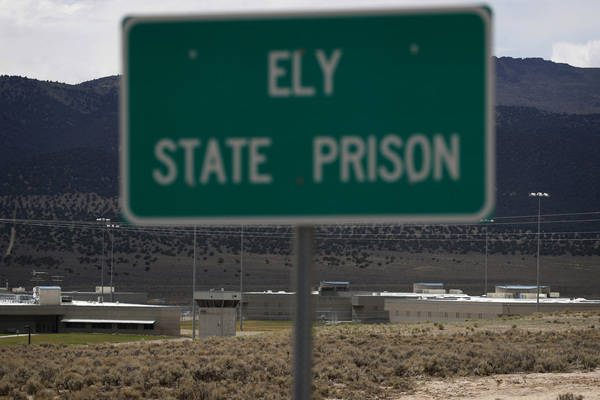 Las Vegas sits in the heart of a death penalty triangle.
While Nevada has struggled to execute a condemned killer who volunteered for his sentence to be carried out and as other parts of the country move away from capital punishment, Clark County jurors handed down the second most death sentences of any county in the United States last year.
Of the 39 ultimate penalties imposed across the country in 2017, 31 percent were delivered in three southwest counties, according to the Death Penalty Information Center. Riverside County in California issued five, Clark County issued four and Maricopa County in Arizona issued three. The entire state of Texas handed down four death sentences last year, while the rest of the country imposed 23.
In Riverside, considered the leader in California's death penalty, there are 15 pending capital cases, compared with at least 60 in Clark County. The two counties have nearly identical populations.
Top Clark County prosecutor Steve Wolfson has pursued the death penalty in 71 cases since he took office in 2012. Those numbers have been on the rise in recent years, with his office filing notices of intent to seek the death penalty eight times this year, 16 times in 2017, and 14 times in 2016. In his first year in office, Wolfson sought the death penalty in five cases.
This year, a Las Vegas jury sentenced a 63-year-old man to die.
"We need to recognize that based upon what I've been told, a majority of Nevadans still favor the death penalty," Wolfson said. "The death penalty is still the law of the land."
Yet in Nevada, condemned prisoners are four times more likely to be taken off death row through the legal process than by execution. Since the state reinstated capital punishment in 1977, jurors have returned 189 death sentences for 160 people, including 140 times in 120 cases in Clark County. Nearly half of the state's death sentences — 92 — have been reversed. Among those, 51 people have been permanently removed from death row.
The future of executions
Still, in the midst of a close governor's race and with other legislative offices up for grabs, lawmakers are reluctant to discuss the future of executions in the state, which last put an inmate to death in 2006.
One assemblyman, criminal defense attorney Ozzie Fumo, says that in light of the state's second failed attempt to execute Scott Dozier earlier this month, a bill to abolish the death penalty needs to be introduced in the next legislative session.
"It's time to change," Fumo said. "It's an absolute waste of money."
Gubernatorial candidate Steve Sisolak has qualified his opinion on the death penalty. He once opposed capital punishment outright. But when reached for comment, he directed a reporter to his campaign secretary, who delivered this statement, without further explanation: "Steve does not support the use of the death penalty except for in extreme cases."
His opponent, Attorney General Adam Laxalt, also through a spokesman, criticized Sisolak for changing his stance. Laxalt's office represents the Nevada Department of Corrections, which is in the midst of appealing a Las Vegas judge's July 11 decision that essentially halted Dozier's execution hours before he was scheduled to die.
"Adam supports the death penalty, especially for dangerous criminals guilty of horrific, gruesome crimes like Scott Dozier," the spokesman wrote in an email. "Adam has been unequivocal on his position on this."
But he did not respond to questions about whether he would look to change the laws on capital punishment if elected, given the struggles to execute Dozier, who was sentenced to die in 2007 after first-degree murder and robbery convictions in the slaying of Jeremiah Miller.
In court papers filed last week, the prison's lawyers contemplated how state lawmakers intended the death penalty to be carried out.
"Nevada's elected representatives have chosen lethal injection as the State's method of execution and have authorized the Nevada Department of Corrections to take all necessary steps to complete its lawful mandate," the appeal stated. "It is illogical to think that the Legislature approved lethal injection, on the one hand, yet silently created causes of action to impede the State's chosen method of execution, on the other."
The Clark County District Attorney's office joined the appeal on Friday.
Defense attorney Scott Coffee, who represents those facing the death penalty and has studied capital punishment across the country, pointed out that support for executions has waned in recent years.
A 2017 Gallup poll reported that 55 percent of Americans favored the death penalty, down from a reported 60 percent in 2016.
"The majority of voters don't understand how big of a mess the process is and how broken the system is," Coffee said. "One of the things that's critical about a case like Dozier is that it exposes the weaknesses in the system … I'd like to fly like Iron Man, but I can't do it. And the reality is the death penalty certainly has no flight to it."
He added: "It's not really whether you believe in the death penalty. We can debate that. But do you want a death penalty in name only? Because that's what we've got. The system's broken, and it's been broken for a long time."
A broken system?
With 79 men on death row in the state, it's unlikely that anyone who is sentenced to death will be killed at Ely's $860,000 chamber without first waiving his appeals. Of the last 12 people executed in Nevada since 1977, 11 have been deemed "volunteers," like Dozier. In 1996, triple murderer Richard Moran was executed against his will, but his sentence had been handed down by a three-judge panel, which has since been ruled unconstitutional.
"In Nevada, the only people we execute are people who have volunteered," Coffee said. "And even that's becoming more and more difficult and costly; just look at Dozier."
Chief Deputy District Attorney Giancarlo Pesci, who prosecuted Dozier and several other murderers who now sit on death row, weighed the efficacy of lethal injection.
"We should be pursuing at least the idea of other avenues to be able to impose the sentence," such as a firing squad, which was reinstated as an execution method in Utah three years ago, Pesci said.
"There are some crimes that are so disgustingly heinous that there has to be a punishment above and beyond all the others," he said. "To me, an appropriate ultimate punishment is death. That's not being sought in every case. It's being sought in cases where defendants have done abhorrent things to people."
As an assemblyman, Tick Segerblom, of Las Vegas, supported legislation to abolish the death penalty, which failed in 2017 without a vote. He said he envisions lawmakers abolishing the punishment altogether, though he acknowledged that's an "uphill battle" in Nevada, even as it's been nearly two years since Dozier asked to be put to death.
"We feel like it's just a matter of time," Segerblom, a candidate for Clark County Commission, said. "It's a little ironic that the death penalty in Nevada is so poor that we can't even kill someone who wants to be killed."
Chief Deputy District Attorney Jonathan Vanboskerk, who authored the motion to support the prison system's appeal, said that Dozier's jury verdict is simply not being carried out. "The DA's office is concerned about the impact of this civil suit upon the jury's verdict because the jury's role in our criminal process is bedrock and central," Vanboskerk said. "And that it can be frustrated in such a collateral matter is of great concern."
Contact David Ferrara at dferrara@reviewjournal.com or 702-380-1039. Follow @randompoker on Twitter.
Related
Nevada prison system appeals ruling in Dozier's execution
As courts delay Nevada execution, Texas prepares for eighth of 2018
Lawyer says Dozier 'disappointed' execution not carried out