Driver in deadly hit-and-run sentenced to prison
Updated March 2, 2023 - 1:41 pm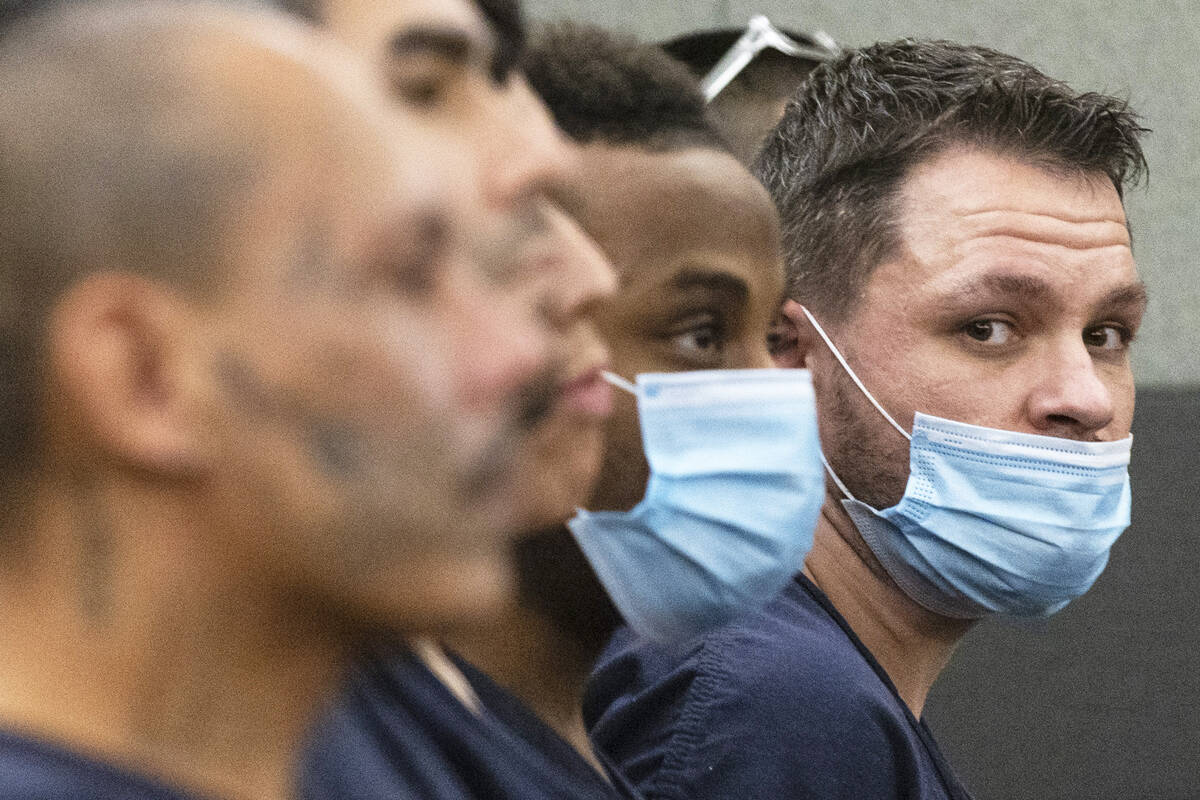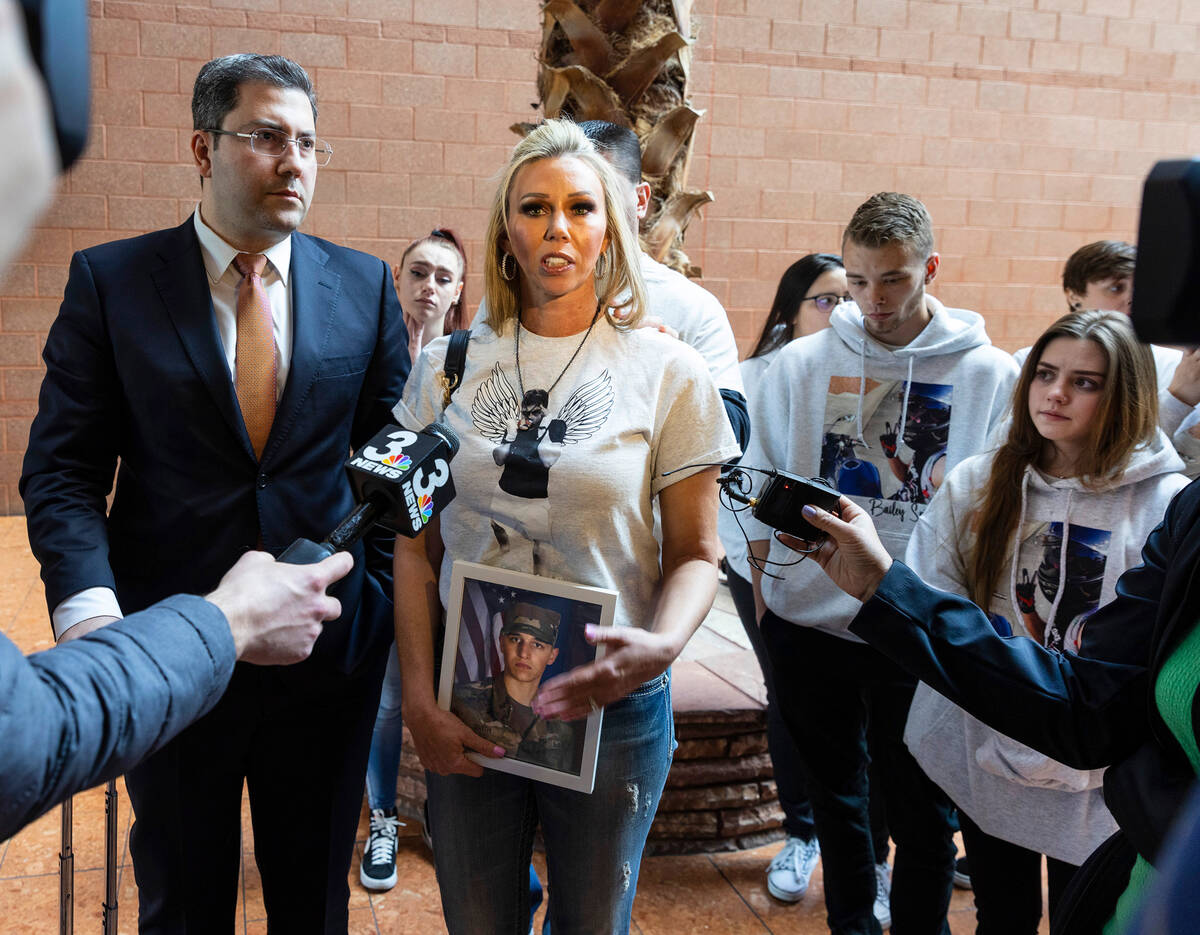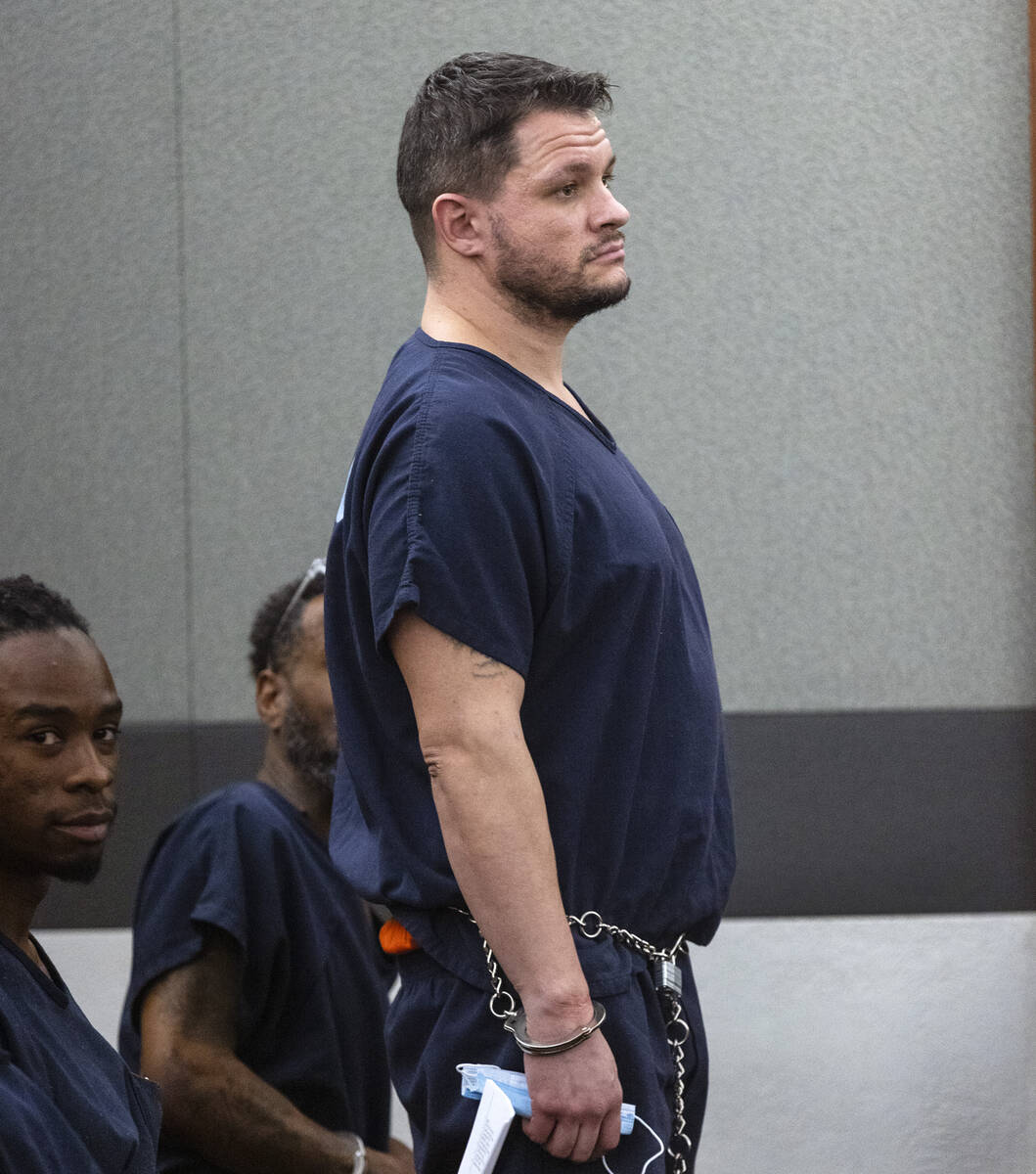 A Las Vegas judge sentenced a man to between two and five years in prison on Monday for leaving the scene of a fatal motorcycle crash.
Adam Farias pleaded guilty in October to a felony count of leaving the scene of a crash involving death or personal injury, court records show.
During the early morning hours of Sept. 23, police said Farias was driving a stolen Honda CR-V when 24-year-old motorcyclist Bailey Smith crashed into the back of the car.
Officials said Farias, 37, fled the scene of the crash without calling for help. Smith, who was thrown from his bike, died six days after the crash.
Smith's mother, Kelli Norton, spoke during the sentencing hearing while holding a picture of her son in his U.S. Army uniform. She said Smith, who was honorably discharged from the military, was a hardworking and fiercely loyal friend. He is survived by a 3-year-old daughter, who Norton said will grow up not remembering her dad.
"I honestly don't know how the person that left him there to die can look in the mirror or sleep at night," she said.
Senior Judge Michael Villani sentenced Farias on Monday to between two and five years in prison, with 146 days credit for time served. He was also ordered to pay a $2,000 fine.
"Whether you caused the accident or not, when you're involved in an accident our laws call for us to show that social responsibility to stop and render aid the best you can," Villani told Farias before ordering the sentence.
Farias' defense attorney, Andrew Flahive, said evidence indicated that Smith might have been speeding, and that Farias was not solely responsible for the wreck.
"Doesn't make it excusable for him to leave, but when you are determining sentencing I do hope you take that into consideration," he told the judge.
According to police, Farias was driving east on Flamingo Road when he crossed multiple lanes to pull into a turn lane. Smith, who was also driving down Flamingo, then crashed into the back of the vehicle.
Farias addressed the judge during the sentencing hearing and said he apologized for his actions after the crash.
"I was scared, and I just didn't understand what was going on," he said.
Attorney Sam Heidari, who represents Norton, said he put up a $10,000 reward in addition to an award from Crime Stoppers to help identify Farias following the crash.
Julia Barnett, who made a tip to Crime Stoppers that Heidari said helped identify Farias, said at the sentencing hearing that she was in a 7-Eleven when she overheard a man talking about being involved in a motorcycle crash. She then reported it to Crime Stoppers after hearing about the crash on the news.
She said she attended the sentencing hearing on Monday to support Norton and her family.
"I have a 27-year-old son, and that could have been him that got killed," she said.
After the hearing, Norton spoke with reporters about her frustration over Farias' sentence, which she said was a "slap on the wrist." She said Farias' sentence doesn't feel like justice for her son.
"This guy caused his death, because had he called for help, Bailey might still be alive," she said.
A previous version of this article misstated the circumstances of the crash.
Contact Katelyn Newberg at knewberg@reviewjournal.com or 702-383-0240. Follow @k_newberg on Twitter.