Jessica Williams makes appeal to parole board after serving 18 years
Updated February 27, 2018 - 6:22 pm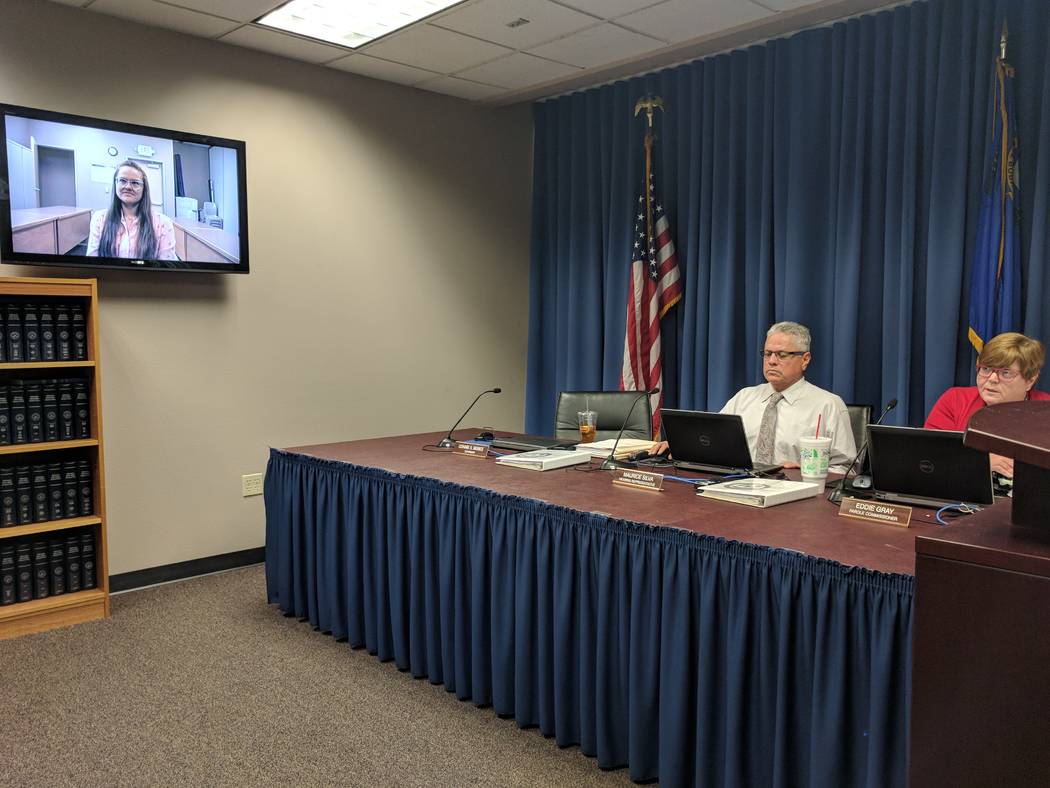 Jessica Williams fears freedom.
"All I really know is being in prison, and that's pretty normal for me now," said Williams, who has served nearly 18 years in the Nevada prison system after killing six teenagers working on a roadside cleanup crew in a 2000 car crash.
Williams fell asleep at the wheel and her car went into the median on Interstate 15 in Las Vegas where she hit the teenagers, killing them. A blood test following the crash detected that Williams had trace elements of marijuana in her system.
Now 38 and living in Casa Grande transitional housing, Williams is serving time for the fifth of her six convictions, having been granted parole on the first four. On Tuesday, she made her plea for a fifth early release.
Commissioners will issue their decision about whether to parole Williams on the fifth conviction on March 14. No matter the ruling, she will time to serve on the pending sixth conviction.
At the hearing, commissioners asked Williams what she would say if the families of all of her victims were in front of her.
Fighting to hold back tears, Williams said she asks herself that question "almost every single day."
"I would like to show them that I've," she said before pausing. "That's the problem, is that words are so meaningless sometimes."
"How do you apologize for someone's child being in a grave?" she said. "It's been 18 years and I still don't have the words for that."
Williams told commissioners that she has earned an associate's degree while in prison, is working toward's a bachelor's degree and is even considering pursuing a master's in business.
But as she moves closer to possibly gaining her freedom, Williams told the commissioners that she is scared of even the thought of getting on a bus and looking for a job.
"This is a lot more difficult than I thought it would be," she said of living in transitional housing. "It's easy to be locked up. It's hard to be transitioning."
In October, Williams won an appeal to the Nevada Supreme Court, in which a three-judge panel ruled that "good time" credits earned in prison apply to the minimum sentences, and not just the maximum.
Williams' attorney, John Glenn Watkins, said Tuesday that the ruling would shorten the time Williams would serve for her sixth conviction, but was not sure by exactly how much.
Contact Colton Lochhead at clochhead@reviewjournal.com or 702-383-4638. Follow @ColtonLochhead on Twitter.