Jury awards $19M to family of Las Vegas surgeon killed on bike
Updated March 27, 2018 - 11:13 pm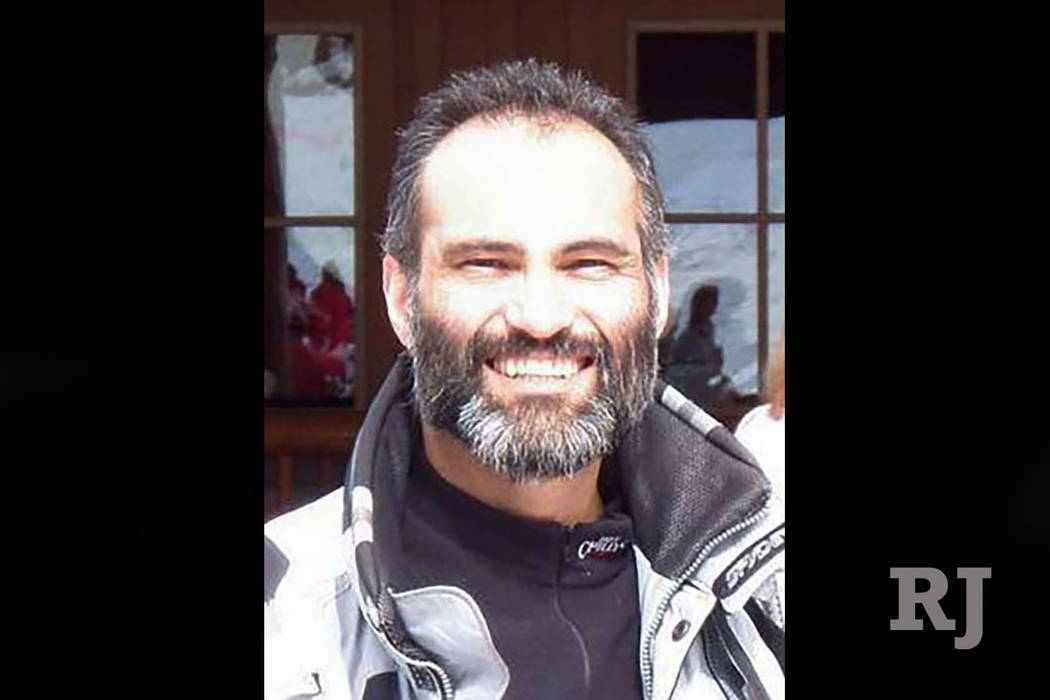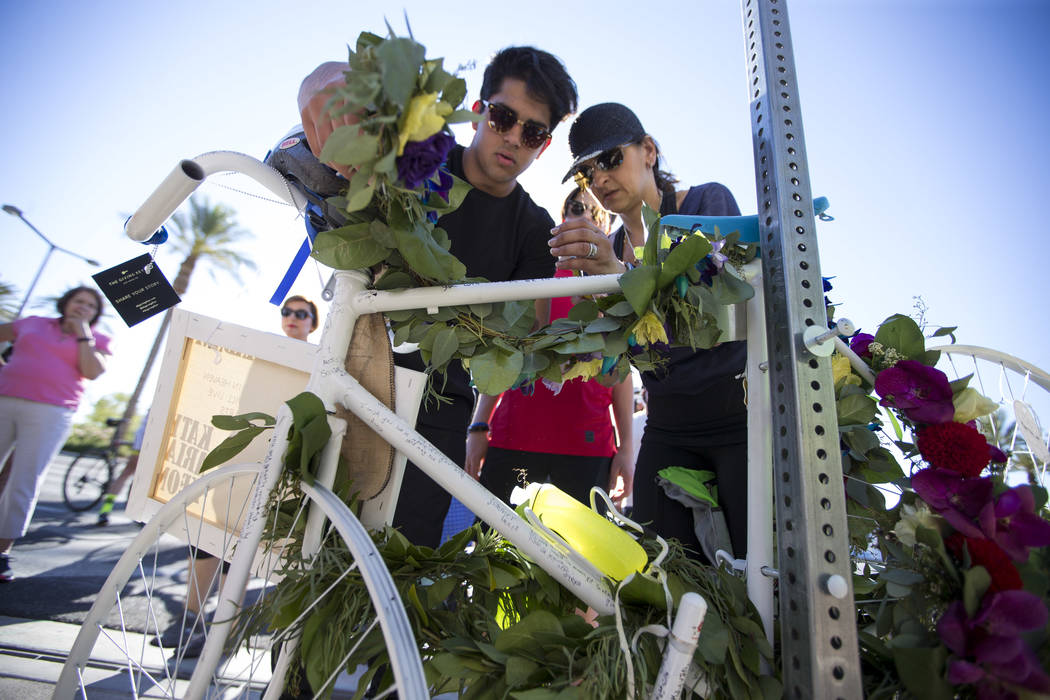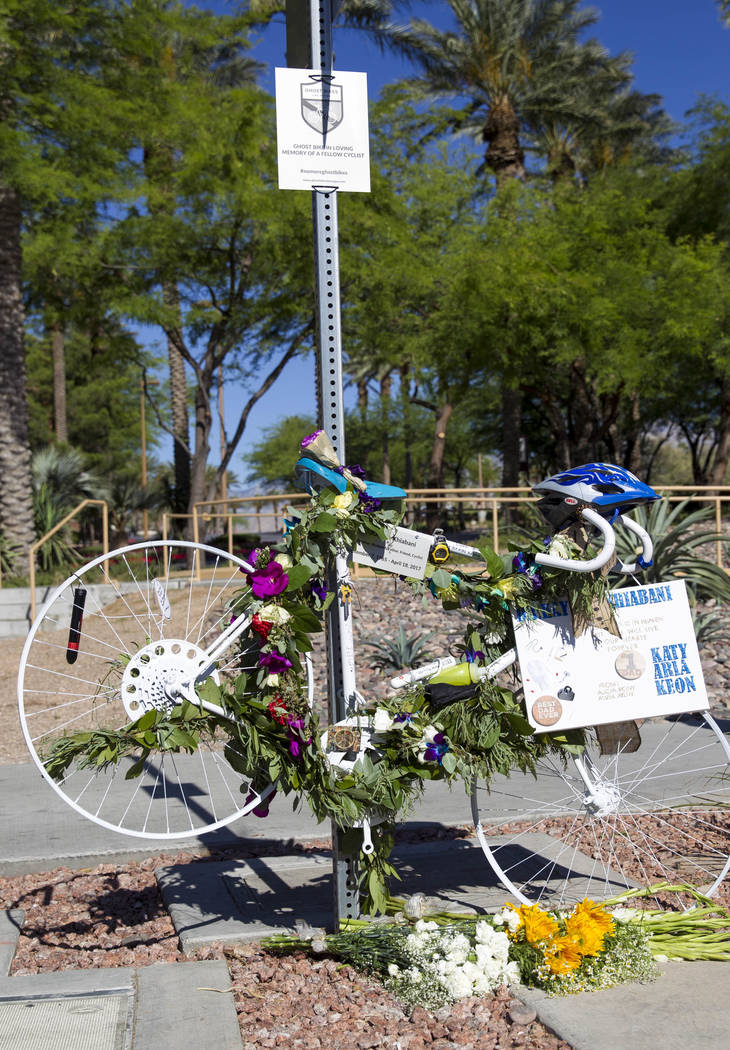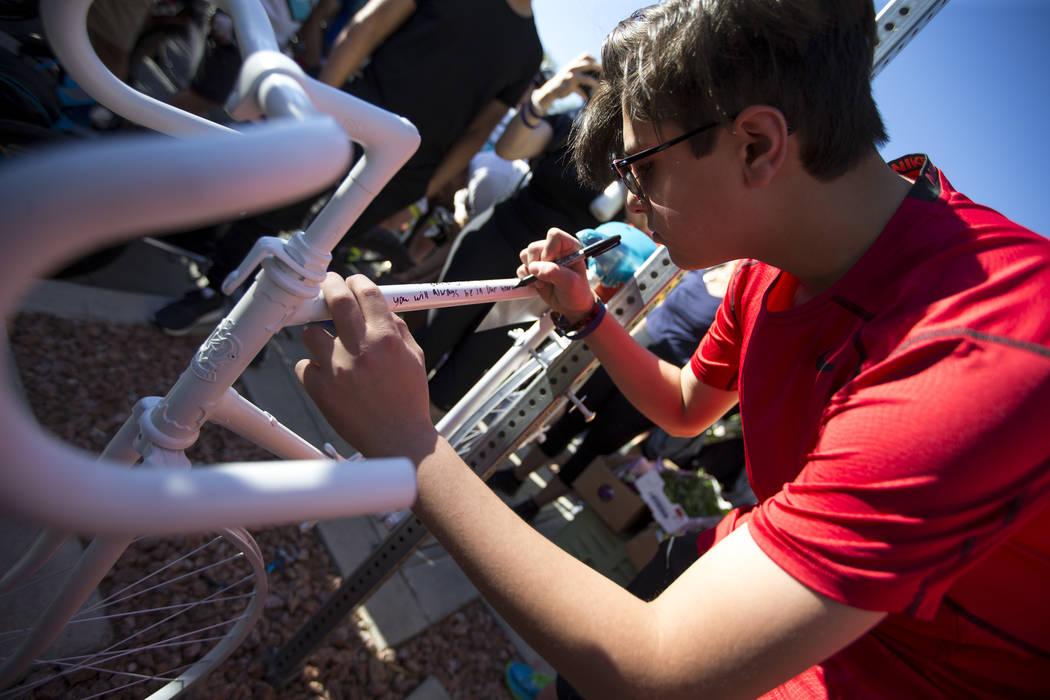 Las Vegas jurors awarded nearly $19 million to the family of a hand surgeon who was killed after being struck and swept under a bus because of a flaw in the vehicle's aerodynamic design.
Dr. Kayvan Khiabani, the 51-year-old head of hand and microsurgery at the University of Nevada, Reno, School of Medicine and the chief of hand surgery at University Medical Center, died less than a year ago while cycling near Red Rock Resort.
Witnesses in April told police that Khiabani was pedaling his bicycle alongside a Motor Coach Industries tour bus when he appeared to accidentally veer left. The quick move caused his bike's handlebar to bump into the bus's passenger side, before Khiabani fell into the vehicle's path.
After a five-week trial and less than a day of deliberation, jurors on Friday found that the bus company failed to provide adequate warning, according to a verdict form. The jury awarded a total of $16.2 million for Khiabani's sons, Keon, 14, and Aria, 16, along with $2.5 million to the estate of his wife, Dr. Katy Barin, a dentist who died in October after a battle with cancer.
District Judge Adriana Escobar presided over the case.
William Kemp, a lawyer for the family, described the bus as a "brick breadbox," saying its square design and sharp edges resulted in a "negative pressure zone" of air flow that pulled Khiabani under the coach.
"That explains why the accident happened," Kemp said. "We're hoping the case stimulates them to design more aerodynamically designed efficient and large trucks so you don't have this problem."
No alert sensors
About 25 years ago, the company hired engineers to design a more aerodynamic vehicle with a safer front end that reduced air pressure, Kemp said. But that design was not implemented in the 2008 19-ton, 45-foot bus that struck Khiabani on April 18, 2017.
The motor coach also was manufactured without sensors to alert bicyclists and pedestrians or warn the driver of nearby bicyclists or pedestrians out of view, according to the lawsuit.
By Nevada law, vehicles must allow at least 3 feet of space when passing bicyclists. If possible, drivers should yield an entire lane.
Timothy Nalepka, an attorney for MCI, declined to comment, though Kemp said he anticipated an appeal.
On the day of closing arguments, the bus company's insurance agency extended a $1 million settlement offer.
"I guarantee you the next bus they design will have aerodynamic streamline," Kemp said.
Surgeon loved outdoors
Before the crash, Khiabani was cycling south in the bike lane on South Pavilion Center Drive, near West Griffith Peak Drive, police said at the time.
In 2004, the Las Vegas Review-Journal detailed Khiabani's meticulous reconstruction of the hand of a 4-year-old girl. Khiabani was born in Iran and educated in Canada, and he had served as a professor at the Nevada medical school since 2002.
About 400 cyclists gathered in Summerlin in June to install a white metal "ghost bike" with a sky-blue seat in Khiabani's memory at the intersection near where he was struck.
In a YouTube video that captured the ceremony on the Saturday before Father's Day, Aria Khiabani described his father as an avid biker, hiker, swimmer and runner who loved the outdoors.
"There's no excuse for the number of bikers who are killed by motor vehicles every year," the teen told the crowd. "No excuse. We can no longer lose members of our community on bikes. We can no longer lose surgeons, friends, husbands and sons to a split-second of misfortune."
Contact David Ferrara at dferrara@reviewjournal.com or 702-380-1039. Follow @randompoker on Twitter.