Jury deliberates rape charges against Las Vegas nightclub promoter
Updated May 10, 2017 - 8:28 pm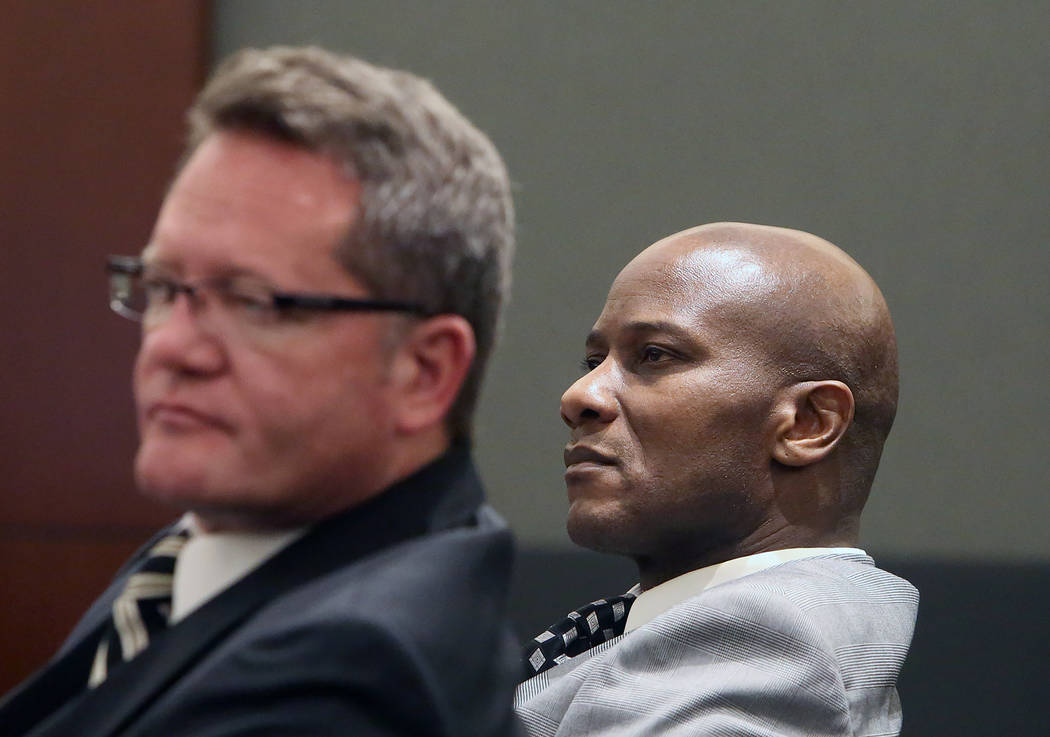 A jury began deliberating sexual assault and kidnapping charges Wednesday against a former Las Vegas nightclub promoter.
In 2014, a 25-year-old woman left Hyde nightclub with a promoter she had met that night, barely able to walk after he slid her a drink, prosecutors said.
During the sexual assault and kidnapping trial of 51-year-old Frederick Richards, which wrapped up Wednesday, the woman vaguely recalled watching the Las Vegas skyline fade as he drove her to his home in Rhodes Ranch.
She awoke the next morning on his bedroom floor with her skirt hiked up and her underwear across the room.
"He took her all the way from the club to his home, across the valley, away from her friends, away from the public eye, to a place that was secret, a place where nobody knew where she was going, a place where nobody could find her," prosecutor Kelsey Einhorn told jurors during closing arguments. "She was not in control of her body during that night. Are those the actions of someone capable of consenting to have sex?"
Defense attorney Robert Draskovich called the victim's testimony "unbelievable."
She arrived at the club with one man and left with another, who eventually drove her home, offered his jacket to make sure she was covered up. Her boyfriend at the time was angry, Draskovich argued, saying prosecutors did not prove the woman was unconscious when she had sex with Richards.
"I would submit to you it was a case of buyer's remorse," the attorney said.
During the trial, four women who had relationships with Richards testified that he was a gentleman who treated them with respect.
Prosecutor Robert Stephens told jurors that the victim broke up with her boyfriend two months after the alleged attack, and that she would have no reason to continue lie about it.
Stephens pointed out that Richards worked in Las Vegas and Los Angeles nightclubs for decades.
Authorities who investigated the 2014 case used DNA evidence to identify him as the suspect in two similar California assaults, which went unsolved for nearly two decades.
In all three cases, the women said they met Richards at a club during a night out. Richards admitted having sex with the women, but his attorney told jurors the encounters were consensual.
The prosecutor leveraged the testimony of Richards' friends against him.
"He should know better than anyone else, with his vast experience, the difference when someone says no and someone says yes," Stephens argued. "He doesn't care what the answer is."
Contact David Ferrara at dferrara@reviewjournal.com or 702-380-1039. Follow @randompoker on Twitter.
Related
Former nightclub promoter's rape trial opens in Las Vegas
Women testify in rape trial of former nightclub promoter