Las Vegas man claims he was sleeping when son, 2, was fatally shot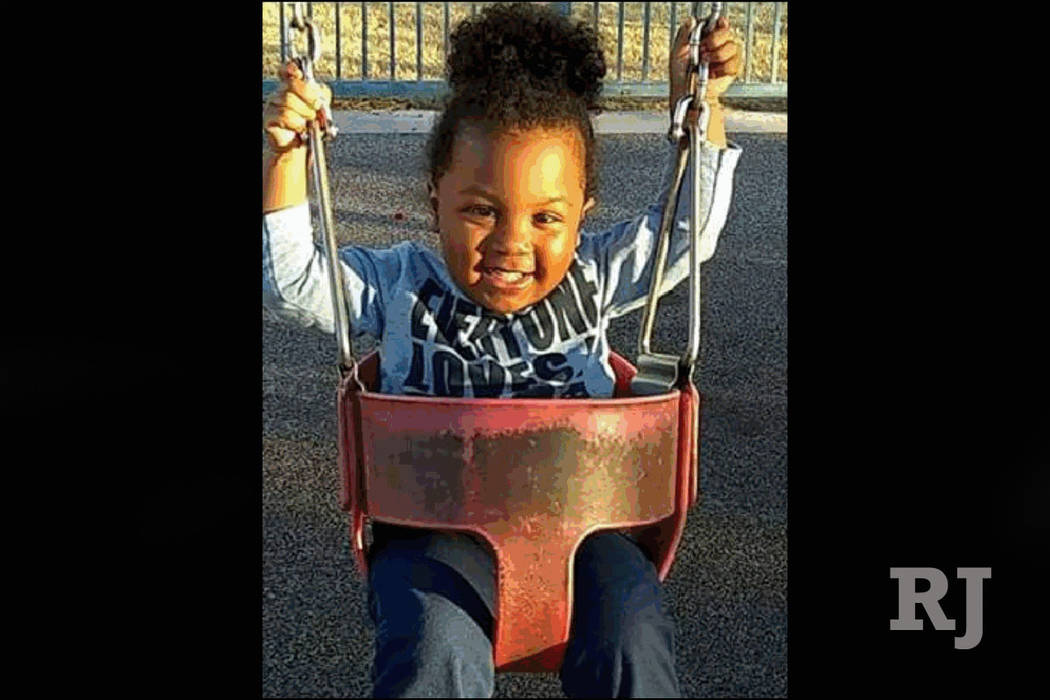 A man charged with child abuse or neglect in connection with the shooting death of his 2-year-old son claims he was asleep at the time and immediately tried to render aid after he heard the gun blast.
Defense lawyer Doug Crawford, who represents 26-year-old Michael Logan, argued in court on Monday that the man did nothing wrong.
"It's not a crime to be asleep while your children are playing with neighbors and then to have an accident occur," the attorney said.
Logan also faces a parole violation and a charge of unlawful gun possession.
Crawford, who wanted Logan released on his own recognizance to attend Messiah Logan's funeral, also suggested outside court that his client's race played a role in his arrest. Logan is black.
"Our defense on this is going to be very strong, and I think ultimately the facts will prevail in favor of my client," Crawford said. "I hate to bring up this ugly monster, but I suspect if this same set of facts had happened to a sunny, shiny family in Summerlin, we would have a different outlook by police. At least part of this could be racially motivated. "
Prosecutor Sam Kern asked Las Vegas Justice of the Peace Melanie Tobiasson to set Logan's bail at $300,000, telling the judge that Logan knew the gun was in his home at 3927 Chasing Heart Way, near Las Vegas Boulevard North and Lamb Boulevard.
According to the Metropolitan Police Department, the shooting happened while Messiah was playing with four other boys, all under age 12, inside a bedroom in an apartment at 3975 N. Nellis Blvd. Police said a boy, about 10 years old, fired the shot that killed Messiah.
"This is a tragic, avoidable event," Kern said, alleging that Logan left the weapon in his home. "This gun should have never been in that house. Unfortunately, because of his carelessness and because of his breaking the law in this case, a 2-year-old child is dead. There's really no excuse for this."
The prosecutor also said Logan tried to hide the gun as police arrived at the home.
Shackled and wearing a blue jail jumpsuit, Logan spoke up: "I never tried to hide the gun."
Tobiasson said she needed more time to review a police report, and she set a bail hearing for Tuesday morning.
Late last week, prosecutors dropped an involuntary manslaughter charge against Logan.
Messiah's mother, Ashley Slack, told reporters last week that the boy's father was not responsible for Wednesday's shooting.
Contact David Ferrara at dferrara@reviewjournal.com or 702-380-1039. Follow @randompoker on Twitter.