Lawsuit filed against physical therapist accused of lewdness with patients
Updated February 14, 2023 - 3:59 pm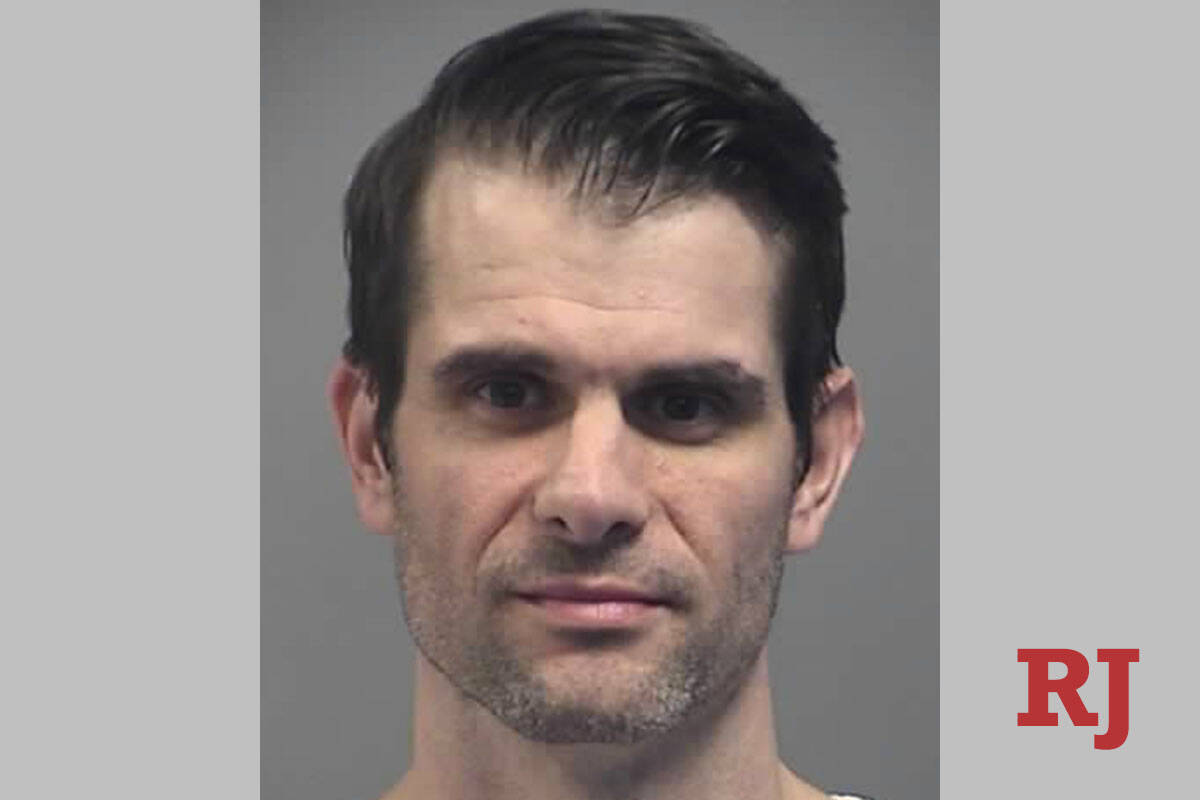 A woman filed a lawsuit on Tuesday against a North Las Vegas physical therapist, alleging he inappropriately touched her during an appointment last year.
Brady Powell, a physical therapist at Premier Physical Therapy and Sports Performance, was arrested Feb. 1 and charged with two gross misdemeanor counts of open or gross lewdness. In August and September, two women told police that Powell had rubbed his crotch against them during their physical therapy appointments, according to a North Las Vegas Police Department arrest report.
On Monday, Morgan Dent and her husband, Jacob Dent, sued Powell and the physical therapy clinic.
The complaint filed by attorneys Robert Eglet, Tracy Eglet and Danielle Miller alleges that on four separate occasions during Morgan Dent's physical therapy sessions, Powell inappropriately touched her, and on one occasion he intentionally exposed his genitals to her.
Morgan Dent was one of the two women who reported Powell to police, Miller told the Review-Journal on Tuesday.
"Her biggest concern was making sure this doesn't happen to other women, and if there were other women that this happened to, that they could come forward and report what happened," Miller said.
The lawsuit alleges that because of Powell's open and gross lewdness, Dent "felt violated, disgusted, and embarrassed, and continues to suffer from post-traumatic stress, anxiety, and difficulty sleeping with nightmares and flashbacks of the indecent exposure and nonconsensual sexual touching."
The complaint also alleges that Powell assaulted Dent, negligently and intentionally inflicted emotional distress on her, and that the clinic was negligent in hiring Powell. A LinkedIn account for Powell identifies him as a managing partner of the physical therapy clinic.
Dominic Gentile, an attorney representing Powell in the criminal case, said Tuesday that he questioned why Dent continued to attend physical therapy appointments after the alleged assaults first started happening.
"To my way of thinking, this is a money grab," Gentile said, later adding that "massage therapists and physical therapists and anybody in the health care space that manipulates the body is particularly susceptible to false claims."
Miller said Powell's behavior towards Dent "started out slowly and then eventually escalated," and that characterizing the case as a money grab was "unacceptable."
"Mr. Gentile is clearly attempting to bully and scare other victims from coming forward, and his comments are the exact reason victims like my client do not report instances of sexual misconduct and abuse," Miller said.
Dent and her husband are seeking damages including medical costs, past and future pain, suffering and mental anguish, compensatory damages, special damages and punitive damages.
According to Powell's arrest report, one of the women who reported him to police, whose name was redacted from the document, said Powell had rubbed his legs and crotch against her elbow and massaged her upper buttocks area, "which was something he had never done."
Dent reported Powell to police in September, and said she was lying on her side during an appointment when Powell pulled her head and neck toward his crotch multiple times, and that she could feel his genitals through his pants, the report said.
She told police Powell "would often 'bump' into her" during appointments, and that he had briefly unzipped his pants during a massage in September, according to the report.
Dent had been to see Powell multiple times since August after suffering an injury to her neck and shoulder in a car accident, her attorney said Tuesday. Miller said the aftermath of the alleged assault had affected Dent's mental health, but she's happy that Powell has been arrested.
"She had known there was another woman, and she was just not understanding why there were two women that had been reporting this and nothing was happening," Miller said.
An officer who authored the report noted that "it was clear to both women, he was getting sexual gratification from the touching," the report said.
Powell was released from the North Las Vegas Community Correctional Center after posting bail, court records show. A preliminary hearing in the criminal case is scheduled for April 13.
Contact Katelyn Newberg at knewberg@reviewjournal.com or 702-383-0240. Follow @k_newberg on Twitter.