Man sentenced in death of El Cortez security guard
Updated January 6, 2023 - 3:30 pm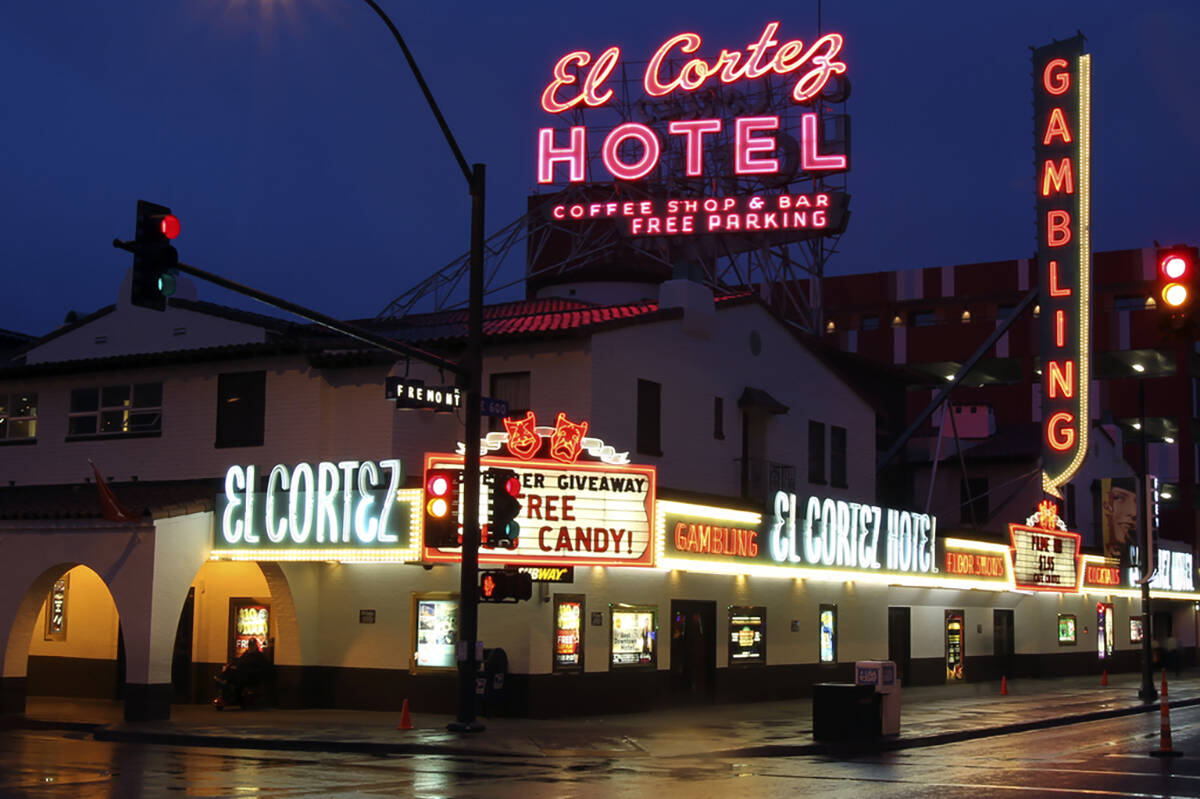 A 35-year-old man was sentenced to at least two years and four months in prison for pushing an El Cortez security guard to the ground in 2021, fatally injuring him.
A grand jury indicted Pedro Lizano in September on felony counts of murder against a victim who is 60 or older, and battery resulting in substantial bodily harm against a victim who is 60 or older. In October, Lizano pleaded guilty but mentally ill to a felony count of involuntary manslaughter against a victim who is 60 or older for pushing 67-year-old Randall Lyons on Sept. 26, 2021.
The plea carried a sentence of between two and eight years in prison. During a court hearing Wednesday, District Judge Jacqueline Bluth sentenced him to between two years, four months, and eight years in prison, court records show.
Chief Deputy District Attorney Megan Thomson declined to comment on Thursday.
Lyons was working as a security guard at the El Cortez when Lizano pushed him outside the casino. Lyons struck his head on the pavement and died five months later, on Feb. 23, from complications of blunt force trauma, according to Lizano's arrest report.
The Clark County coroner's office ruled Lyons' death a homicide. His family declined to comment when reached by phone on Thursday.
Deputy Public Defender David Westbrook said Thursday that Lizano suffers from an intellectual disability and "severe mental illness."
Westbrook said that Lizano felt that he was being threatened the night he pushed Lyons, although there was no evidence that Lizano was in any danger.
"There was certainly no intent to kill or to do serious bodily injury," Westbrook said. "This was a guy who was frightened and who gave a single push and ran away."
According to the arrest report, Lyons was sent to the El Cortez valet area at about 10:40 p.m. on Sept. 26, 2021, after report of a man "causing a disturbance."
When Lyons approached Lizano to ask for identification, Lizano "forcefully and aggressively shoved" Lyons before running from the hotel, police said. Lyons hit his head on the pavement and was knocked unconscious.
Metropolitan Police Department officers found Lizano about two hours later at a 7-Eleven convenience store near Sahara Avenue and Las Vegas Boulevard South. Investigators attempted to interview Lizano, but his responses were "incoherent," the report said.
Lizano has been convicted of more than a dozen misdemeanor and gross misdemeanor charges in Clark County since 2008, including counts of battery, domestic battery, attempted theft, trespassing and battery on an officer, court records show. He was also convicted of a felony attempted grand larceny charge in 2020, and was sentenced to probation.
He has undergone at least four competency evaluations since 2014, court records show. Westbrook said Lizano was previously in District Court's mental health court but did not complete the program.
The mental health court wanted to admit Lizano into the program after he was charged with Lyons' death, but he could not complete the program because he did not have reliable housing, Westbrook said.
Westbrook said a lack of access to mental health services contributed to Lizano's continued arrests.
"My concern is that putting him in prison is not the best path to treatment," he said. "He's still going to need treatment and resources when he gets out. So that's like delaying the problem, it's not solving the problem."
Contact Katelyn Newberg at knewberg@reviewjournal.com or 702-383-0240. Follow @k_newberg on Twitter.