Man suing David Copperfield deceived jury, lawyers say
Updated May 24, 2018 - 10:55 pm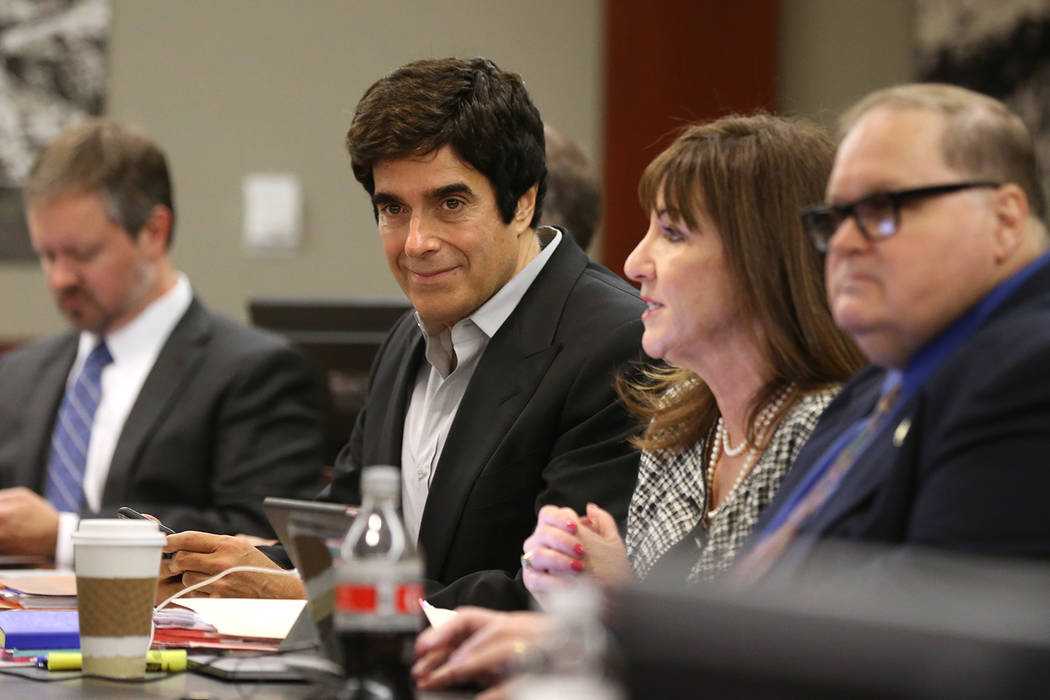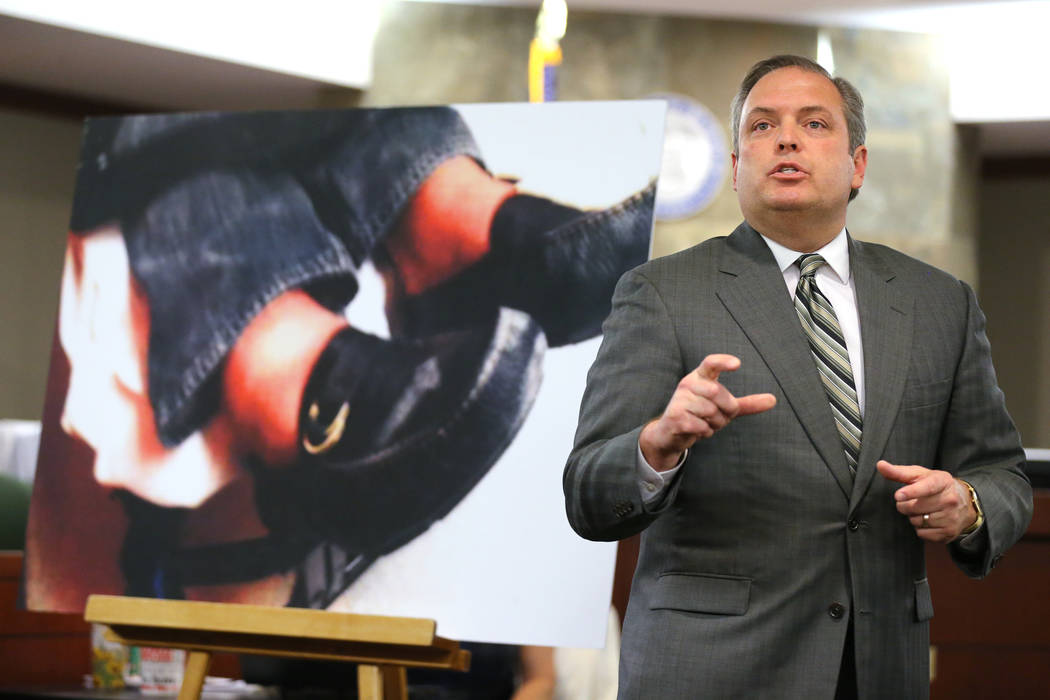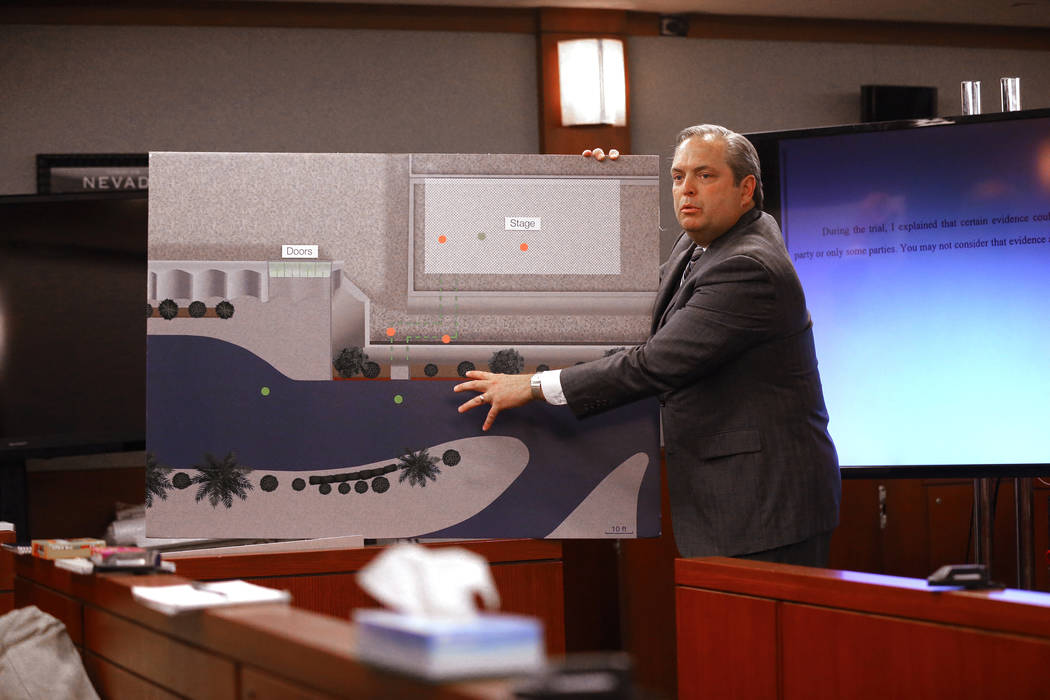 A British tourist suing David Copperfield deceived jurors about injuries he suffered while volunteering for a Las Vegas show more than four years ago, defense lawyers told jurors Thursday.
As Copperfield's lawyer, Elaine Fresch, wrapped up her closing arguments, black letters spelling out "Who is the illusionist in this trial?" hung on a white screen in front of the eight women and four men deciding on a 2013 slip and fall at the MGM Grand.
Occasionally at breaks during the two-month civil trial, Gavin Cox has used the aid of a family member's arm to walk through the Regional Justice Center. He testified about the need for such assistance earlier in the trial.
After Fresch played video that showed Gavin Cox walking unassisted outdoors, a lawyer for the show's stagehands took the defense argument a step further.
"He was busted," Lee Roberts said. "The tapes don't lie. He's been faking it in this courtroom."
Cox, 58, has claimed he suffered a traumatic brain injury after participating in Copperfield's "Lucky #13" illusion during a November 2013 performance.
Fresch also suggested that Copperfield, whose net worth has been estimated at upward of $900 million, had been sued because of his wealth and fame.
"There should be no special consideration because he's a celebrity," Fresch said. "The fact that he's a celebrity does not mean he caused Mr. Cox to fall that night."
Cox's lawyers have argued that the trick, in which audience members appeared to vanish from a floating stage, was dangerous in design and execution, saying Copperfield should be held accountable for 25 percent of the injury Cox endured.
Copperfield testified early in the two-month trial that he did not learn of the injury until a year later, and stopped performing the routine in 2015.
Three women testified that they also had been injured while volunteering for the performance. Copperfield told jurors he could not recall anyone being hurt at one of his shows before Cox.
Defense experts described Cox's fall as a trip, rather than a slip — a key legal distinction — saying that he caused his own fall.
The tourist's lawyers have argued that parts of the resort were under construction and dusty when Cox volunteered for the illusion. He and a dozen other people were guided out of the resort by stagehands. Along the escape route, a dumpster had been placed near the area where Cox fell.
Closing arguments are expected to finish on Friday.
Contact David Ferrara at dferrara@reviewjournal.com or 702-380-1039. Follow @randompoker on Twitter.