Nevada Supreme Court reverses death row conviction
October 25, 2017 - 1:03 pm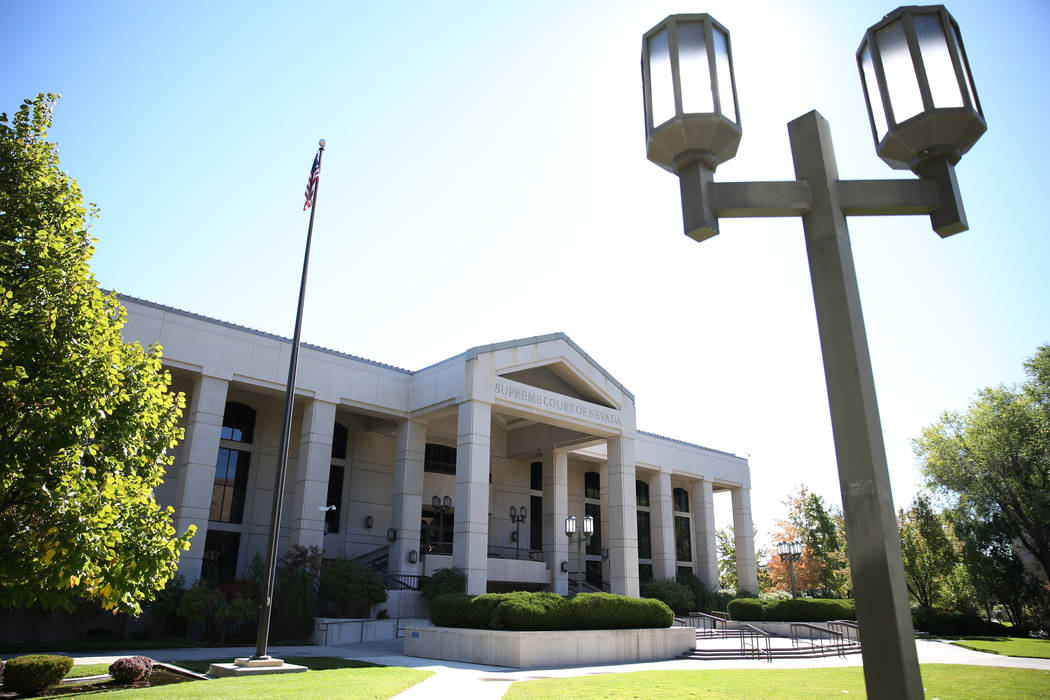 CARSON CITY — The Nevada Supreme Court has reversed the conviction and sentence of death row inmate Julius Bradford.
Bradford's attorney, Lisa Rasmussen, argued before the court in September that errors in the jury selection process warranted reversal of his conviction and sentence.
The court agreed, finding "structural error," in the jury selection process, according to a ruling released Tuesday. The case now goes back to Clark County District Court, where another trial is expected.
"I'm very pleased with the Supreme Court's decision," Rasmussen said. "I think it was the right decision. There were clearly errors that occurred."
In 2012 Bradford was convicted and sentenced to death by a Las Vegas District Court jury for the murder of Anthony Limongello, 40, in Las Vegas on May 5, 2003. Bradford was charged in 2008 and the case went to trial in 2012.
Rasmussen had raised several issues with Bradford's conviction and sentence, including the way some potential minority jurors were excluded from the trial. Specifically, she argued that two potential jurors, one Hispanic and the other African American, were dismissed before District Judge Doug Smith held a required hearing on the reasons for their dismissal.
The state's high court previously ruled in another case that the so-called "Batson" challenges must be considered first to ensure there are race-neutral reasons for the dismissal of the potential jurors.
In its ruling, the court noted that prosecutors do not dispute that the defense counsel attempted to make two Batson objections and were not permitted to be heard until after the potential jurors were dismissed.
A date for a new trial has not been set. The Clark County District Attorney's office did not immediately respond to a request for comment.
The motive for the killing of Limongello was robbery. He was kidnapped, robbed and shot in the head.
Contact Ben Botkin at bbotkin@reviewjournal.com or 702-387-2904. Follow @BenBotkin1 on Twitter.