Sports bettor 'Vegas Dave' indicted on charges of misusing Social Security numbers
Updated April 12, 2017 - 6:24 pm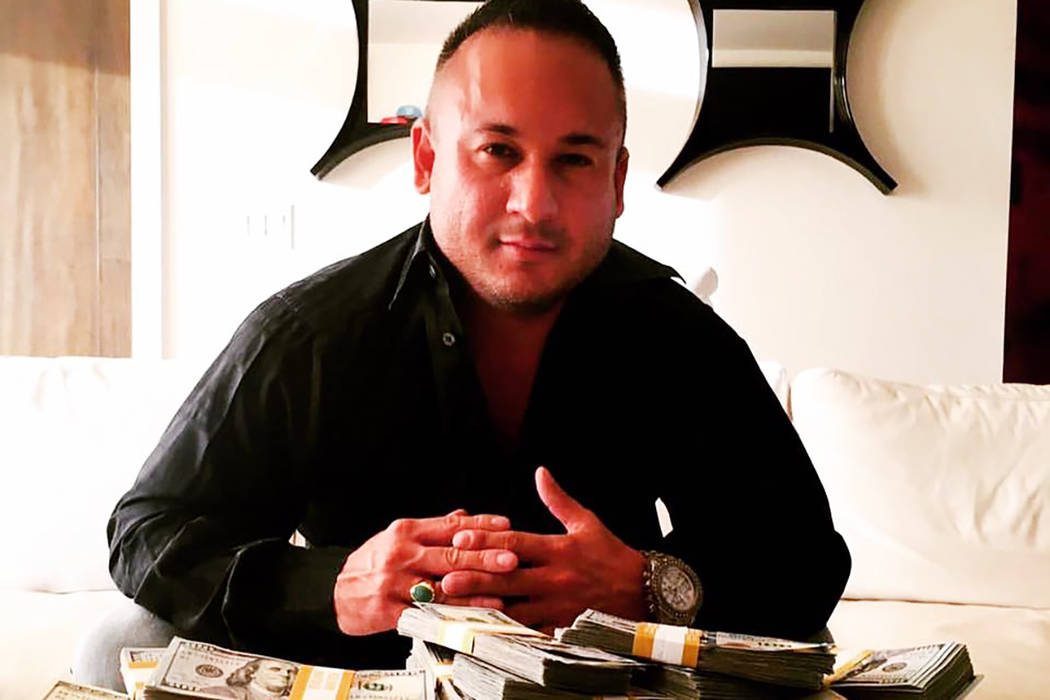 Professional gambler David Oancea, who goes by the nickname "Vegas Dave," came up short Wednesday when a federal grand jury indicted him on charges that he used phony Social Security numbers to open player accounts at area casinos and sportsbooks.
The well-known sports bettor has amassed hundreds of thousands of social media followers by promoting his ability to win big on long-shot bets — or, as his website describes it, "beat Vegas." Now, he will be tasked not with beating the odds but with beating the charges contained in the 19-count indictment against him.
According to the indictment, Oancea provided casinos and sportsbooks with Social Security numbers that belonged either to nobody or to someone other than him.
Oancea could not be reached for comment Wednesday on the indictment.
He is accused of using others' Social Security numbers to make nine transactions, totaling roughly $3.5 million, at Wynn Las Vegas and Westgate casinos. As a result, the two casinos filed false currency transaction reports, the indictment states.
Under federal law, casinos are required to prepare and submit reports of transactions that exceed $10,000. The indictment charges that casinos prepared and submitted at least 137 false reports as a result of Oancea's use of at least two fraudulent Social Security numbers.
The indictment also seeks an order to force Oancea to forfeit about $881,600 — part of the fortune he has won off of sports betting.
In 2015, Oancea collected $2.5 million after betting $100,000 on the Kansas City Royals to win the World Series. The following year, he won a record-setting $2.3 million off an NFL future bet he placed on the Denver Broncos to win the Super Bowl. His website also assigns him the nickname "Futures King."
The indictment charges Oancea with nine counts of misuse of a Social Security number and 10 counts of causing a domestic institution to file false reports.
Oancea states on his website that his ability to beat Vegas "caused all the major sports books to ban Vegas Dave." According to his website, he is now retired from sports betting and acts as a sports betting consultant.
Vegas Dave indictment by Las Vegas Review-Journal on Scribd
Contact Jenny Wilson at jenwilson@reviewjournal.com or 702-384-8710. Follow @jennydwilson on Twitter.