Time, cost of Nevada death-penalty cases sparks debate
Updated July 29, 2018 - 12:04 pm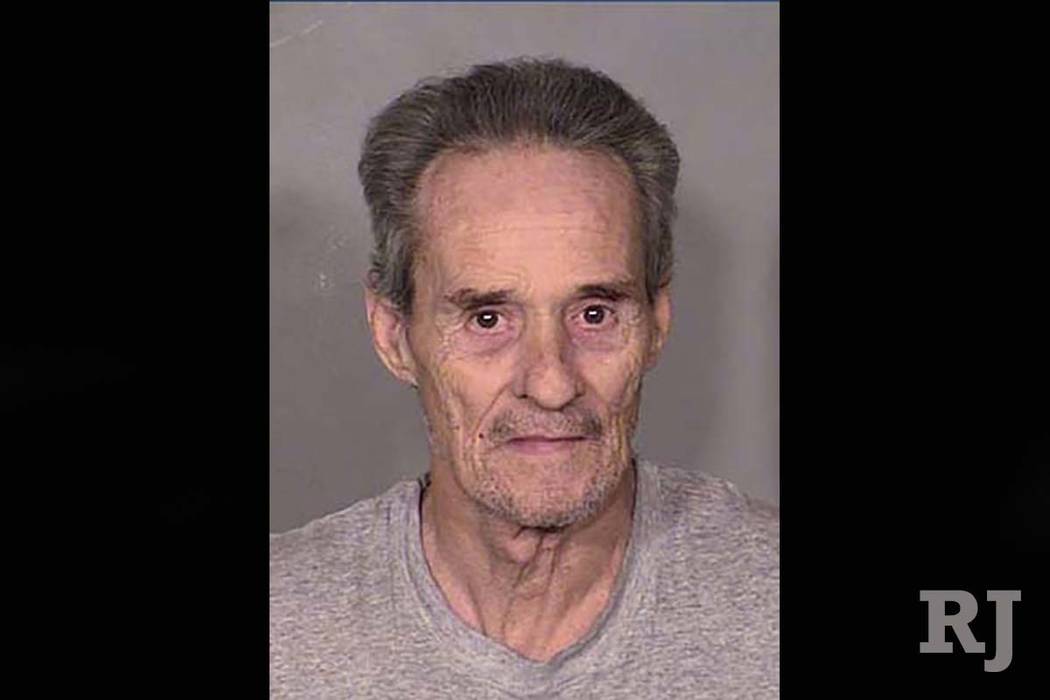 Nevada's death penalty is designed for the kind of criminal accusations Jasper Goddard faces.
Multiple aggravating circumstances are readily apparent. Local prosecutors allege Goddard kidnapped, raped and killed a 7-year-old North Las Vegas girl on a November night in 1986.
April Rhodes was discovered lying in a pool of blood in the storage room of a housing complex not far from her home. She had been beaten to death with a cinder block after being taken from her bed in the middle of the night, according to police. She was still wearing her nightgown.
By June 2013, when Goddard was arrested for the crime during a routine traffic stop in Ozark, Missouri, he had already served prison time for the sodomy of an 8-year-old girl.
Goddard has pleaded not guilty and is expected to go to trial in the near future. Clark County District Attorney Steve Wolfson said he has strong evidence, including Goddard's DNA on April's body and a confession to the crime.
"Guilt is pretty straightforward," Wolfson said. "This case is all about penalty."
With that sort of evidence against him, it might seem irrelevant that Goddard is willing to plead guilty in exchange for a sentence of life in prison without parole.
But his case underscores a debate between prosecutors and public defenders. Does the time and resources it takes to secure the death penalty, and guide it through the appeals process, make the punishment ineffective in some cases?
Goddard's defense attorney says the prosecution's pursuit to execute the now 67-year-old man is "a futile waste of time and money." Even if Goddard is sentenced to death by lethal injection, his attorney said the appeals process will likely last at least a decade.
"They're choosing the pathway that is most costly, most time consuming and it leads to the same place, which is him dying in prison of natural causes," public defender Christy Craig said.
Wolfson sees it differently. Had Goddard been caught right after April's murder, he likely would have faced the death penalty at a much younger age.
"Should he be rewarded for escaping justice for 25 years?" Wolfson asked.
Cost of capital cases
Wolfson announced he would seek the death penalty against Goddard in January 2014.
Under a Nevada Supreme Court rule, Craig began preparing to argue both her client's innocence and that his life should be spared from execution.
That meant piecing together an exhaustive biography of Goddard's life: Interviewing family members living outside Nevada, tracking down the foster children he once shared a home with, going back two generations in his family to search for any signs of mental illness.
Some family members are expected to be flown into Las Vegas to testify about Goddard should a jury consider sentencing him to death.
"Any fact of this man's life that could convince a jury that death is not the appropriate punishment is something we have to look for and present," Craig said. "And if we don't find it and someone does later on appeal, then we'll have to do it all over again and the state will have to pay for it."
That kind of research comes with a hefty price. A 2014 state audit estimated that capital cases in Nevada where the death sentence is handed down but not executed cost an average of $1.3 million. Non-capital murder cases had an average estimated cost of $775,000.
Since the state's death penalty was reinstated in 1977, all 12 men killed by the state stopped pursuing their legal options to prevent their execution, according to public defender Scott Coffee. Another 12 people on death row have died of natural causes, and Nevada has not executed anyone against their will in more than 20 years.
"If (Goddard) was 25 I wouldn't be having this discussion," Craig said. "It's a different calculus when the defendant is much younger."
Prosecution undecided
Wolfson said he has not decided whether he will ask a jury to sentence Goddard to death.
There's always the chance jurors would not agree the death penalty was warranted. But while the defense's plea offer may be a simpler, quicker way to resolve the case, Wolfson cautions against its apparent finality.
Jeremy Strohmeyer, who sexually assaulted and murdered a 7-year-old girl in a Primm casino restroom, avoided the death penalty in 1998 by accepting a sentence of life in prison without the possibility of parole. Nevertheless, Strohmeyer — who has long argued he was pressured into taking the plea deal by his then-lawyers — was back in court this year seeking a a chance at parole.
A Las Vegas judge denied the request earlier this month. Strohmeyer's private attorney said he plans to appeal to the Nevada Supreme Court.
As for the cost of Goddard's case, Wolfson argues that the public defender's office has spent the vast majority of the time and money needed to craft Goddard's defense. He also questions whether time and cost should be a factor into determining justice.
"My job is to enforce the law," Wolfson said. "So I think I have the responsibility to seek the death penalty in a limited number of cases, and I do."
Contact Michael Scott Davidson at sdavidson@reviewjournal.com or 702-477-3861. Follow @davidsonlvrj on Twitter.