Woman sent to prison in nail salon manager's death
Updated February 5, 2021 - 4:44 pm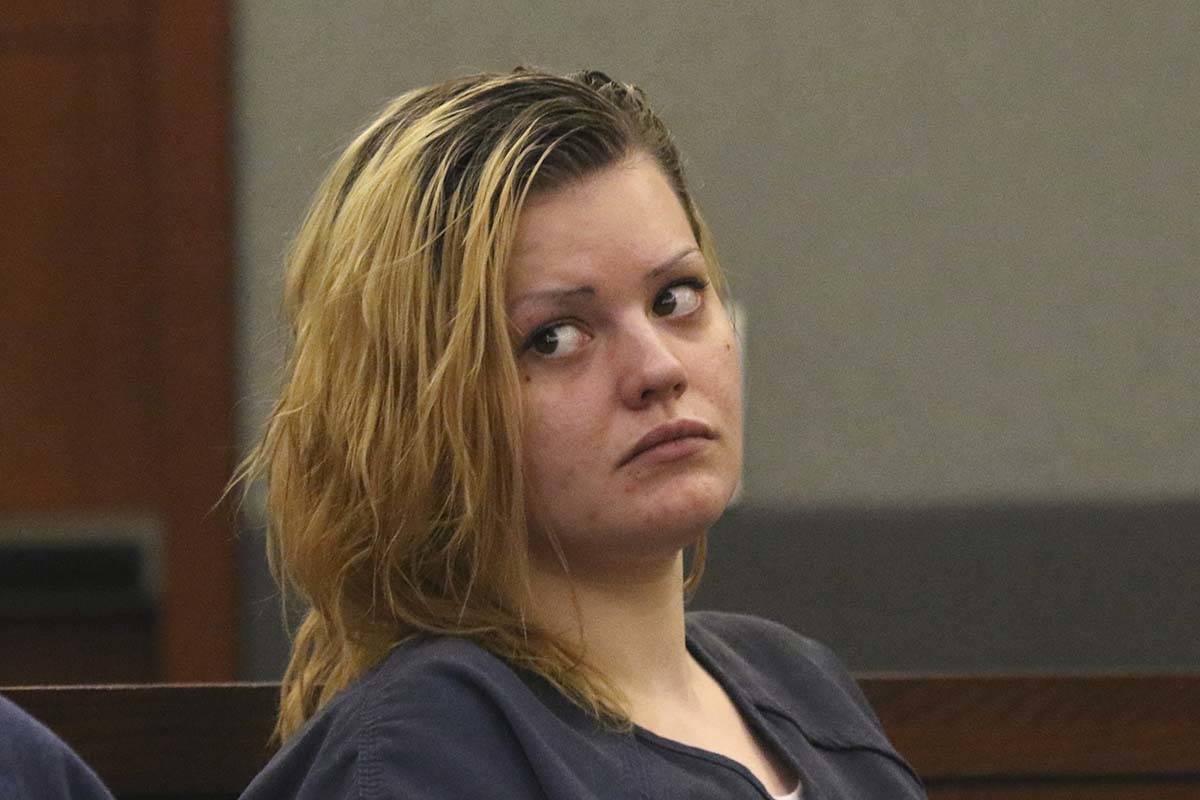 Christy Le said relatives from Orange County, California, traveled to Las Vegas to visit her mother shortly before the woman's death.
"Quality time was something my mom would have been anticipating for a long time," Le told a judge on Friday. "No one would have known, though, that the rare occasion that our family gathered for my mom's sake would be our final moments with her."
Le said Nhu "Annie" Ngoc Nguyen often worked 12 to 14 hours a day, seven days a week as a manager of a Las Vegas nail salon. Nguyen died in December 2018 after being struck by a stolen rental car and dragged through the salon's parking lot.
District Judge Tierra Jones sentenced Krystal Whipple on Friday to a prison term of 10 to 25 years for the killing.
Whipple, 23, who pleaded guilty in December to second-degree murder, offered no statement at her sentencing hearing. She initially faced burglary, robbery and stolen vehicle charges in connection with the death.
Nguyen, a manager at Crystal Nails & Spa, 4983 W. Flamingo Road, was dragged about 50 feet outside the salon after Whipple sped away from a declined credit card payment for a $35 manicure. The manager had followed Whipple outside the salon after the woman said she wanted to retrieve money from her vehicle.
Prosecutors said Whipple fled to Boulder City then Los Angeles with fake identification before driving to Arizona, and planned to travel as far as North Carolina before her arrest in January 2019.
At Friday's hearing, Le told the judge through a video feed that Nguyen, a Vietnamese refugee, raised her and her sisters as a single mother, always thinking of her children first.
"She was the epitome of selflessness and always assumed responsibility as the head of the household," said Le, the victim's youngest daughter. "My greatest regret is not being able to take off that baggage for her, and to make her proud of what I've accomplished through her. My achievements are her achievements, and I want her to know that her efforts were not wasted. We all miss her very much."
The salon manager and her boyfriend followed Whipple outside to stop her, authorities said, but the woman got behind the wheel of a stolen black Camaro and struck Nguyen, dragging the 51-year-old across the parking lot.
In handing down Whipple's sentence, District Judge Tierra Jones called Nguyen's death "nothing short of a tragedy."
"This is just absolutely horrifying that someone lost their life just trying to work and provide services to someone," the judge said.
Contact David Ferrara at dferrara@reviewjournal.com or 702-380-1039. Follow @randompoker on Twitter.