Detectives investigate graffiti on Pahrump auto shop as hate crime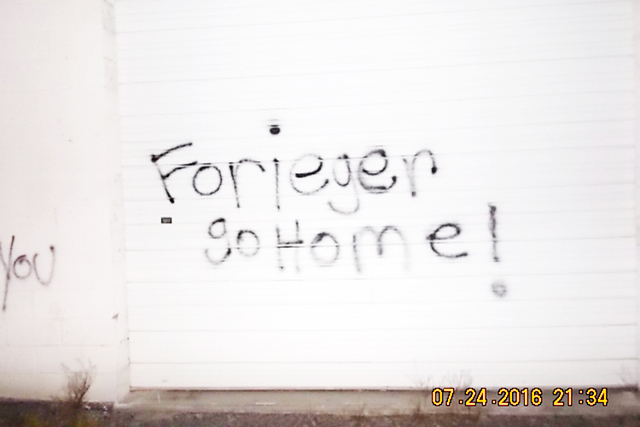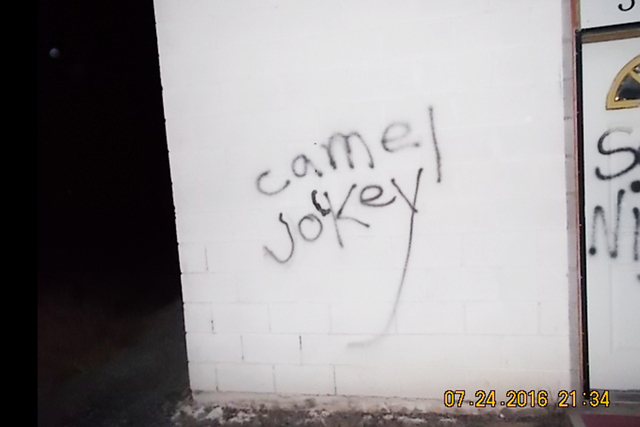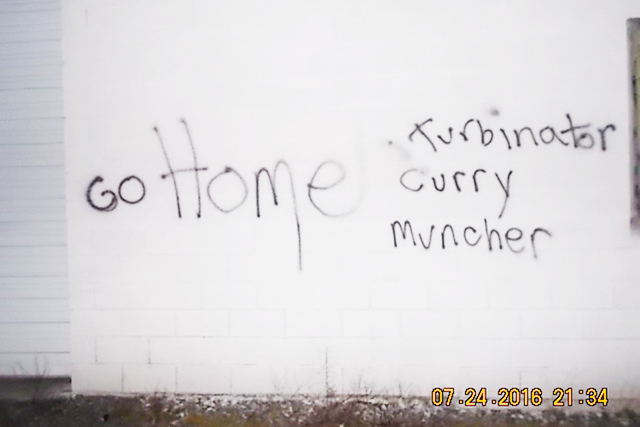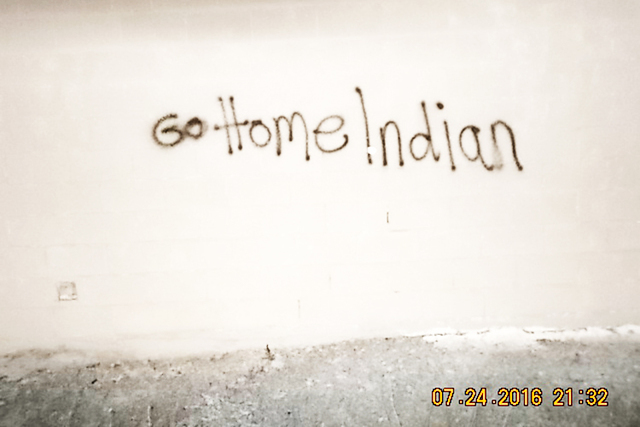 Graffiti such as "Go home, Indian" and "I will kill you" on the exterior of a Pahrump auto shop is being investigated by detectives as a hate crime.
The suspected perpetrator faces charges of malicious destruction of property, and the spray-painted messages infer a religious bias, the Nye County sheriff's office said in a statement.
The sheriff's office declined to identify any suspects while the investigation is in progress.
Business owner Waqar Ahmed, 61, said he was contacted by the Nye County sheriff's office Sunday night about the vandalism. Because of his heart condition and the heat, Ahmed said he had not been feeling well, and had not been by his business, Z & S Imports at 3091 N. David St., for a few days. He said he rents the building where the business, which specializes in restoring old Volkswagens and Audis, operates.
Ahmed identifies as Muslim. He is a U.S. citizen originally from India and has lived in the country for 30 years, he said. He contacted the Council on American-Islamic Relations, a national advocacy group, for assistance. The group called on federal and state authorities to investigate the hate crime.
"Based on the references and the slurs and the graffiti, it's imperative that it be treated as a possible hate crime. I don't think there's any way you could avoid that," council spokesman Ibrahim Hooper said.
When asked whether the phrases "towel head," "camel jockey," or "curry muncher" were considered ethnic or religious insults, Hooper replied, "The kinds of people that do these things, they don't draw a line between race and ethnicity and religion. It's all one thing."
Ahmed, who said he is the caretaker for his 82-year-old mother with dementia, added, "We're not equipped to handle any kind of violence."
He said a man threatened him by phone about a month ago.
"He said that he was going to kill me," he said, and to go back to the Third World country where he came from.
On June 7, Ahmed filed a temporary protective order against a local resident in Nye County Justice Court, a court clerk said. The order lasted for 30 days, but Ahmed did not reappear in court July 5 to request that the order be extended. Ahmed said he didn't know he was supposed to appear in court.