2 tourists stabbed to death at Circus Circus in Las Vegas
Updated June 2, 2018 - 12:46 am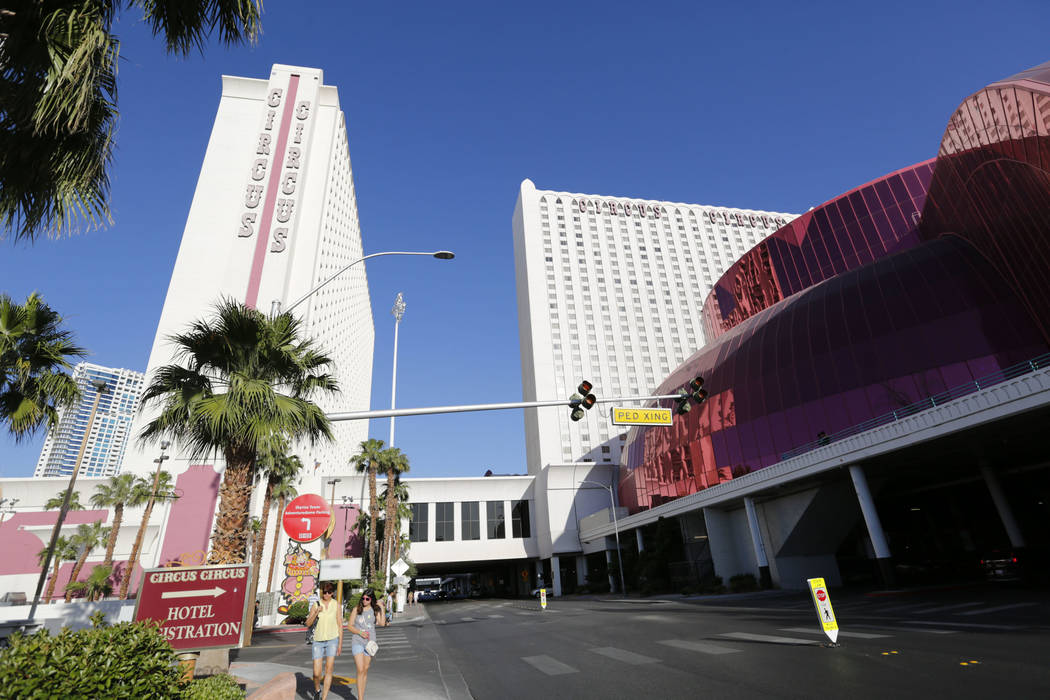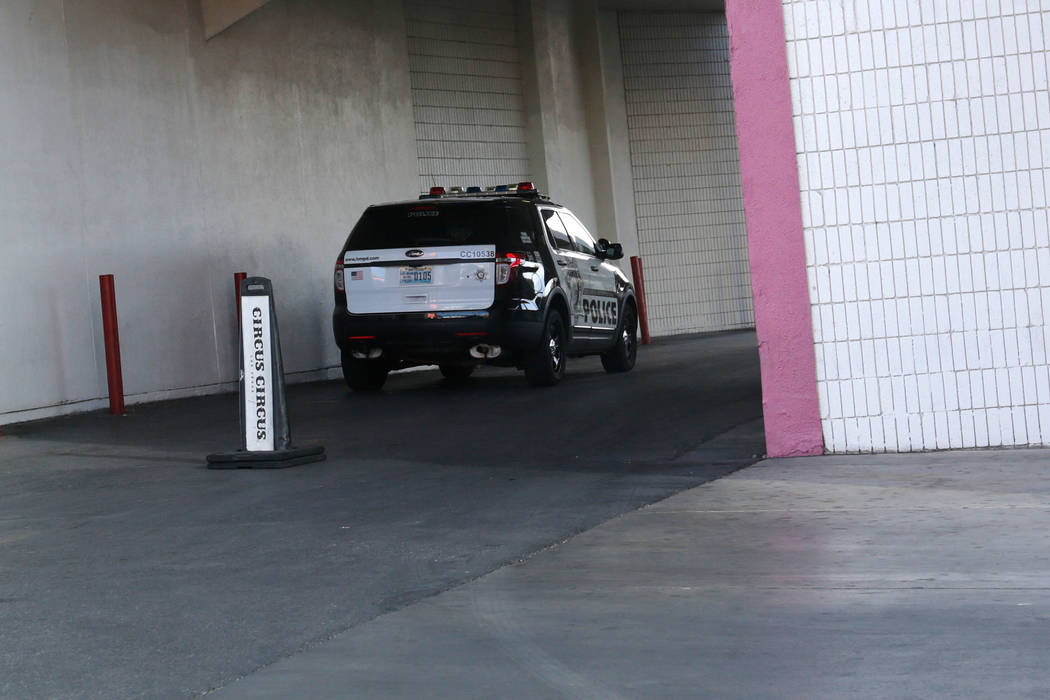 Las Vegas police are investigate the deaths of a couple found inside their Strip hotel room Friday afternoon as a double homicide.
The man and woman killed were Vietnamese tourists traveling with a tour group and had been expected to participate in a group trip to the Grand Canyon on Friday, Metropolitan Police Department Lt. Ray Spencer said. They never showed.
Police were called about 4 p.m. as part of a welfare check at the couple's hotel room inside of Circus Circus, 2880 Las Vegas Blvd. South.
Security used keys to enter the room, where they discovered the man and woman's bodies had each been stabbed multiple times.
Early on in the investigation, police were investigating the possibility of a murder-suicide, but later ruled that out.
"As a result of our initial processing of the room, we are able to confirm that it is definitely a double homicide," Spencer said.
A person reported hearing an argument coming from their hotel room about 2 a.m., but it wasn't initially clear who was involved, he said. Neither police nor security was called about the disturbance.
Detectives now think that disturbance likely was when the attack occurred, Spencer said during an 11 p.m. briefing Friday.
Metro had no information on their assailant or assailants.
Detectives were reviewing security footage and broadening their investigation to include the entire hotel.
However, they think there is no active threat to guest safety at the Las Vegas Strip hotel, Spencer said. Police had closed a wing within the hotel, but the hotel was otherwise unaffected.
"Most guests are probably completely unaware of the incident," he said.
A language barrier between police and the tourists had complicated the investigation, Spencer said. The group arrived in Las Vegas from Los Angeles on Thursday and were scheduled to return to Los Angeles on Saturday, he said.
MGM Resorts International, which owns Circus Circus, is cooperating with Metro's investigation, according to a statement released Friday.
The Clark County coroner's office will release the identities of the couple once family is notified.
Their deaths marked the 89th and 90th homicides within Clark County and the 75th and 76th homicides investigated by Metro this year, according to Review-Journal records.
Contact Mike Shoro at mshoro@reviewjournal.com or 702-387-5290. Follow @mike_shoro on Twitter.