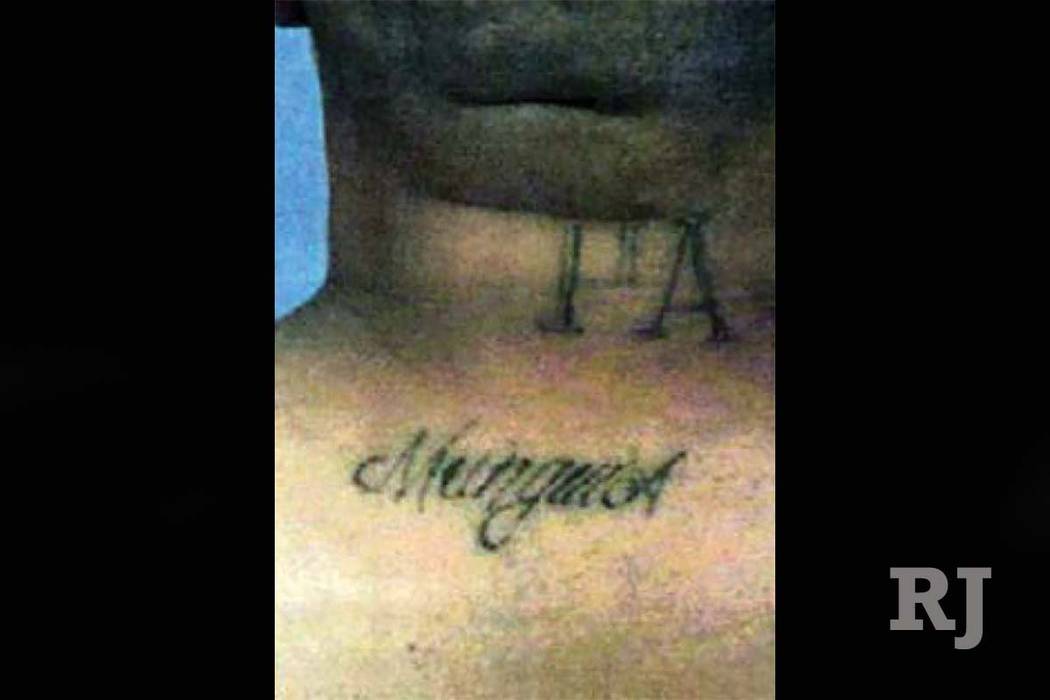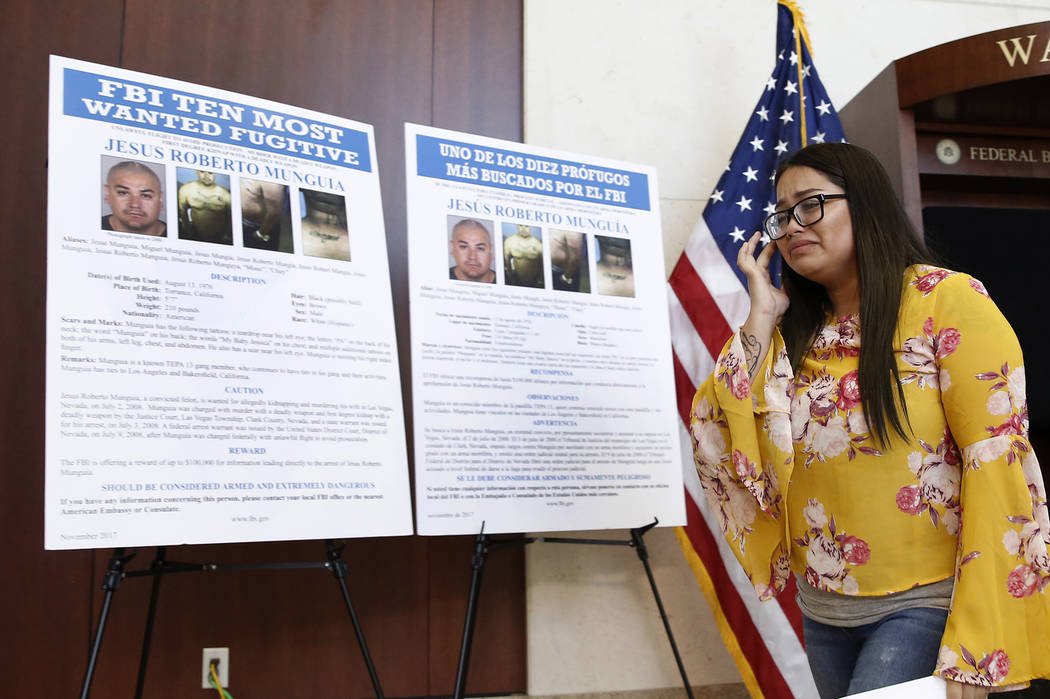 Dysabel Munguía touched her face above her glasses Monday morning, tears in her eyes. She remembered the night on July 1, 2008, when she heard her parents arguing at their home in Las Vegas. Later, her mom, Sherryl Sacueza, lay next to her in bed, telling her to try to stay awake.
But the young girl couldn't help herself, she fell asleep.
"When I woke up, I couldn't find my mom," recalled Dysabel Munguía, now 21.
Sacueza had been killed by her husband, Jesús Roberto Munguía, police said. He has been on the run ever since.
On Monday, the FBI announced they were adding Jesús Munguía to their national list of "Ten Most Wanted Fugitives," and offering a reward of up to $100,000 for any information leading to his arrest.
Police say Sacueza was forced into her vehicle that night nine years ago and taken away by Munguía, according to an FBI press release.
'No family deserves (this)'
Her body was found by her sister around noon the next day, in the back seat of her vehicle parked in the driveway. Her hands were bound and there were numerous ligatures around her neck, including a piece of rope, sweatshirt and jumper cables, and numerous blunt force injuries to her face and head, officials said.
"No child deserves to go through what our father made us go through," Dysabel Munguía, one of Sacueza's four children, said. "Although we're not a complete family without her, we still have her in our hearts. The hardest thing about it is not being able to see my mom, and knowing that he's still out there."
Aaron C. Rouse, FBI special agent in charge of the bureau's FBI office, said the family, which now lives in California, needs closure, and no piece of information should be considered irrelevant.
"He may be armed and is considered dangerous," he warned. "Over 9 years, the four children have been taken from their mother."
Munguía also had ties to Los Angeles and Bakersfield in California. An American citizen, he also has familial ties in Mexico. He is a known member of TEPA 13, a gang that formed in Los Angeles in the 1980s, and continues to have connections to the gang and its activities, the FBI said.
Las Vegas Metropolitan Assistant Sheriff Tom Roberts said justice is overdue for Sacueza's killer.
"We are committed to bringing the subject to justice," he said. "We're taking it now to the next level."
Since the "Ten Most Wanted Fugitives" list was established in March 1950, Munguía is the 517th person to be placed on it. He is the sixth sought by the FBI's Las Vegas Field Office.
Mother's plea
Sacuenza's mom, Noema Gonzalez, said the years have been hard on her, knowing her daughter's killer hasn't been caught.
"The passing of my daughter is a moment I can never move on," she said. "My big nightmare will never be over."
Gonzalez said that the last time she talked to her daughter earlier on the day she was killed, she wanted to separate from her husband.
"I told my daughter never to talk to him by herself, because he will kill her," she said.
She then spoke directly to Munguía, saying, "Murderer, look what you did to us!"
Gonzalez begged for anyone with knowledge of his whereabouts to contact authorities, saying her grandkids have not been able to live like they did before the murder.
"People, give us a peace of mind," she said. "Give justice to my poor daughter."
Anyone with information on Munguía is encouraged to call 1-800-CALL-FBI (1-800-225-5324). Tips can also be submitted online at https://tips.fbi.gov/.
Contact Briana Erickson at berickson@reviewjournal.com or 702-387-5244. Follow @brianarerick on Twitter.
FBI description of Jesus Roberto Munguía
Date of birth: Aug. 13, 1976.
Height: 5 feet, 7 inches.
Weight: 210 pounds.
Hair: Black (possibly bald).
Eyes: Brown.
Distinguishing scars and marks:
— A tattoo of a teardrop near his left eye; the letters "PA" on the back of his neck; the word "Munguia" on his back; the words "My Baby Jessica" on his chest; multiple additional tattoos on both of his arms, left leg, chest and abdomen.
— A scar near his left eye.
— A missing right index finger.
Aliases: Jesse Munguía; Miguel Munguía; Jesus Mungia; Jesus Roberto Mungia; Jesus Robert Mungia; Jesus Munguía; Jesus Roberto Manguia; Jesus Roberto Munguya. Also known by the nicknames "Mono" and "Chuy."