Irate man shoots tow company employee dead in dispute, police say
Updated January 10, 2023 - 7:16 pm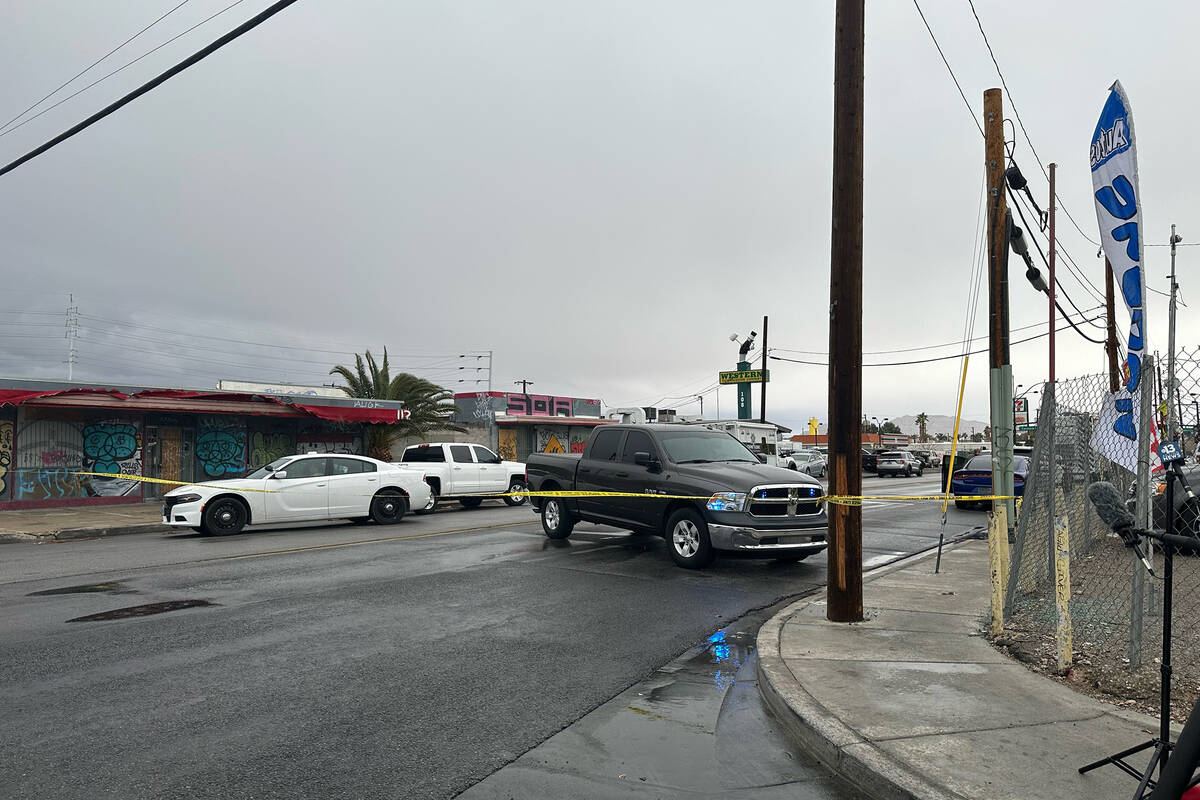 An employee at a downtown Las Vegas towing business was shot dead after a fight broke out when a man showed up to pick up a car that had been towed, police said.
The man, who grew angry when the tow business refused to release the car apparently because of a documentation issue, shot the employee, said Metropolitan Police Department Lt. Jason Johansson.
The victim, a man in his 40s, was brought to University Medical Center, where he died.
The shooter fled and had not been arrested as of Tuesday afternoon, Johansson said. The man was wearing glasses with a black sweatshirt and black sweatpants.
The shooting happened at a tow business in the 100 block of West Wyoming Avenue, near South Commerce Street, just before 11 a.m., Johansson said.
Police declined to identify the tow business, but All In Towing is based at 108 West Wyoming. A person who answered the phone at All In on Tuesday declined to comment.
"The preliminary details are that prior to the shooting, the tow company had a car that was in its impound, and the person who wanted the car out of impound came to the tow company," Johansson said. "There was a dispute over whether the car could be released."
The man who wanted the car then became "very irate" and pulled out a gun, shooting the employee, Johansson said.
Wyoming Avenue was shut down between Fairfield Avenue and Commerce Avenue, but it reopened at 5:30 p.m., according to a tweet posted by the Regional Transportation Commission of Southern Nevada.
Johansson urged anybody with information to contact Metro's homicide section or Crime Stoppers.
Contact Brett Clarkson at bclarkson@reviewjournal.com. Follow @BrettClarkson_ on Twitter. Review-Journal staff writer Sabrina Schnur contributed to this report.