Judge grants bail, unusual requests for trio linked to actor's death
August 31, 2016 - 7:26 pm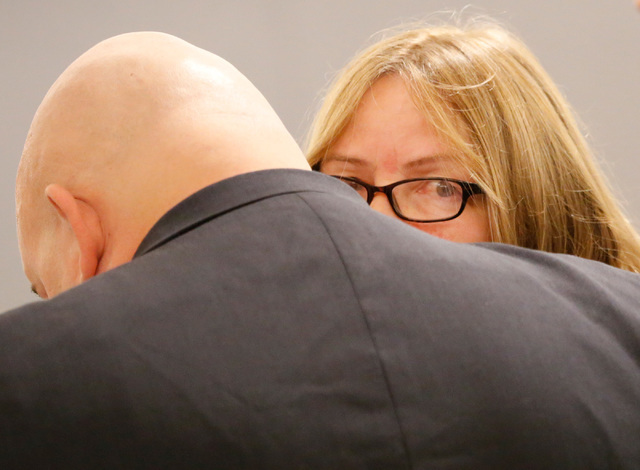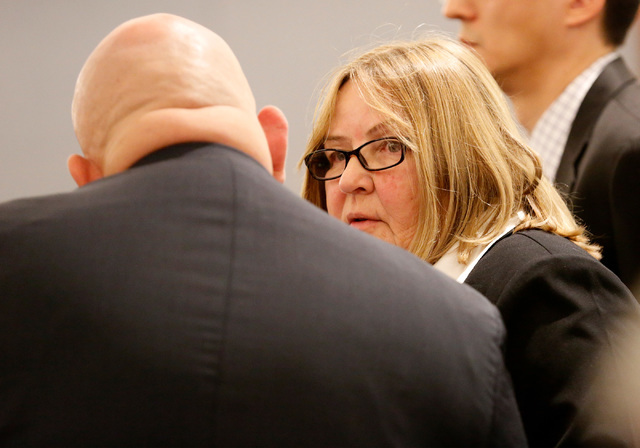 A judge on Wednesday granted unusual requests for three people prosecutors said spent years swindling nearly a million dollars from a man before he was shot and killed.
Through lawyers, Kelleen Cota, 56, Janette Anais Martinez, 26, and her brother James Anthony Martinez-Amador, 25, told District Judge Elissa Cadish they wanted to stay out of jail while they fought charges of racketeering, embezzlement, forgery, obtaining money under false pretenses and grand larceny.
They had stayed out of trouble and appeared in court a year after prosecutors had informed them of a possible indictment in connection with the December 2013 death of 70-year-old actor Charles Thomas Deishley, their lawyers argued.
Cota has lived in Las Vegas for more than 20 years and works as a real estate agent. Janette Martinez also works in real estate, owns a home and has an 8-year-old daughter. Her brother works in auto detailing and is the father of a 4-year-old daughter, with another child on the way. Attorneys said they were not a danger to the community.
Though none of the defendants has been charged directly with murder, an indictment handed down last week linked them to the killing. Prosecutors said they persuaded Deishley to transfer money into their shell companies and used the cash personally. The indictment alleges that the trio financed a criminal syndicate and conspired to "engage in murder with use of a deadly weapon."
Cadish set bail at $100,000 for Cota and $50,000 each for the Martinez siblings. Each of the defendants said they had worked out an agreement with Be Lo Bail Bonds, which would put up the cash.
But Cota said she first needed to travel to Barstow, California, to obtain the deed to a house in the name of her ex-husband, Albert Cota, who is serving 40 years to life in Nevada State Prison on a murder conviction.
The bail bond company would use the deed as collateral.
Cadish agreed but ordered Cota to post bail at the Clark County Detention Center at some point Wednesday after she returned to Nevada. Cota must remain on house arrest while she awaits trial.
"This case will really not go well for you," the judge said, "if you do not comply with any of these specific conditions I've ordered. There are very serious consequences."
A brother of the siblings, Richard Martinez, provided documentation that showed he had collected more than $30,000 from a penny stock he invested in a company called Terra Tech, which opened a medical marijuana dispensary in Las Vegas earlier this year. That money, along with two cars owned by Janette Martinez, would be used as collateral for her bail.
Cadish again agreed and told the siblings: "Don't make me regret it."
Prosecutors said Deishley was shot once in the back of the head not long after he asked about the investments he thought he made. Authorities never found a bullet or a shell casing, but investigators discovered a 9mm handgun owned by Cota in James Martinez-Amador's home.
Contact David Ferrara at dferrara@reviewjournal.com or 702-380-1039. Follow @randompoker on Twitter.