Jury convicts man for slaying outside Las Vegas Geisha House restaurant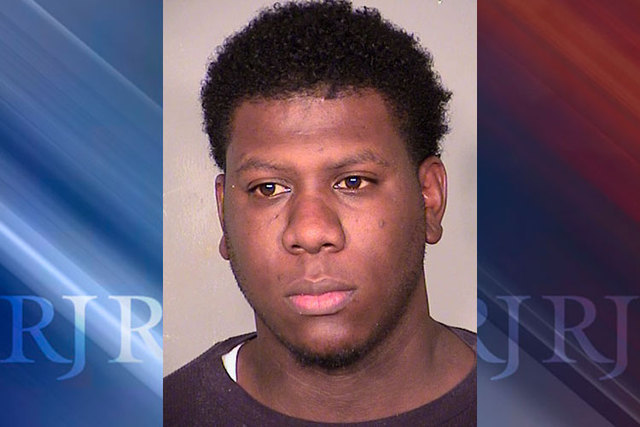 A Las Vegas jury convicted a 29-year-old man this week in the shooting death of a woman outside the Geisha House Steak & Sushi restaurant.
The same panel handed down a sentence of 20 years to life in prison for Carim Cruz on one count of first-degree murder with use of a deadly weapon for the August 2014 killing of Deanna Serrano, 33.
Cruz is scheduled to be sentenced in August on nine other counts, including attempted murder with use of a deadly weapon, battery with use of a deadly weapon, assault with a deadly weapon and discharge of a firearm from or within a structure or vehicle.
In the early morning hours of Aug. 16, 2014, Las Vegas police responded to a shooting in the restaurant's parking lot in the 9700 block of West Flamingo Road.
Richard Lambey, her boyfriend at the time, described a quarrel inside the restaurant that spilled into the parking lot. Cruz had been at the restaurant with a promotional group known as the Belizean Kings, according to trial testimony.
Desmond Castillo, a friend of Serrano's, testified during a trial that lasted more than a week that Cruz had punched her and scuffled with Lambey outside the restaurant.
"He hit her so hard you could hear it," Castillo said.
As Serrano, Lambey and others walked away toward their vehicle, Cruz fired several shots as he drove past.
Two women had been shot, and Serrano died at the scene from a gunshot wound to the chest, authorities said.
Cruz was arrested five days later in the 500 block of South Fourth Street.
Review-Journal writer Melissa Gomez contributed to this story. Contact David Ferrara at dferrara@reviewjournal.com or 702-380-1039. Find @randompoker on Twitter.