Man charged in random 2016 killing of construction site security guard
Updated March 1, 2017 - 8:19 pm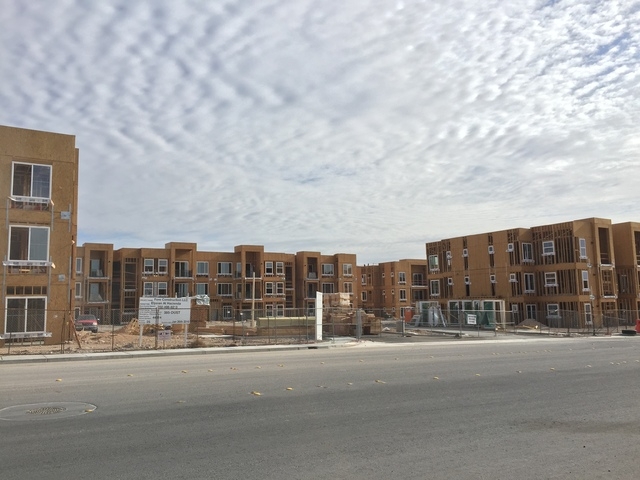 A man was charged this week in the April killing of construction site security guard Mark Santee, who was shot several times in the head while trying to thwart a robbery, police said.
Police had said the slaying was random. The man charged, Raymond Padilla, 43, was already in police custody as of September on unrelated charges.
Padilla was rebooked Monday on one count each of murder with a deadly weapon, robbery with a deadly weapon, burglary, conspiracy to commit murder, conspiracy to commit robbery and conspiracy to commit burglary, records show.
"Justice for my dad has begun," one of the guard's three daughters, Amber Santee, 28, said Wednesday. "I had complete trust that this day would come."
Santee was killed late April 26 while patrolling an under-construction apartment complex on the 5100 block of South Jerry Tarkanian Way, near Russell Road and the 215 Beltway.
The 48-year-old last checked in with his supervisor at 9:34 p.m. that night.
"Security tour complete, no concerns noted," Santee said in a text, according to an arrest report obtained Wednesday. His body was later found about 1:30 a.m.
Police believe Santee tried to stop a robbery when he was killed. That's because at least three large televisions were stolen from a room close to where Santee was found, and defensive wounds suggest Santee was in a fight just before he was shot, police had said.
Santee's family noted he was a black belt in karate.
No surveillance cameras captured the killing, but through the course of the investigation, police were able to determine Padilla drives an orange Chevrolet Avalanche truck "exactly like" the one spotted near the crime scene, according to the report.
Phone records also placed Padilla in the area of Russell Road and the beltway the night of the slaying, and casings collected at the scene were determined to have been fired from a gun Padilla's girlfriend purchased in October 2015.
When interviewed by detectives, Padilla denied any knowledge of Santee's slaying but said, "If my truck was there and my phone was there then you already have me."
The homicide remains under investigation as police believe at least two others were at the scene during the robbery and shooting.
Anyone with information may call the Metropolitan Police Department at 702-828-3521 or Crime Stoppers at 702-385-5555.
Review-Journal reporter Lawren Linehan contributed to this story. Contact Rachel Crosby at rcrosby@reviewjournal.com or 702-387-5290. Follow @rachelacrosby on Twitter.