Man held without bail in 'senseless' death of bicyclist
Updated October 26, 2020 - 7:26 pm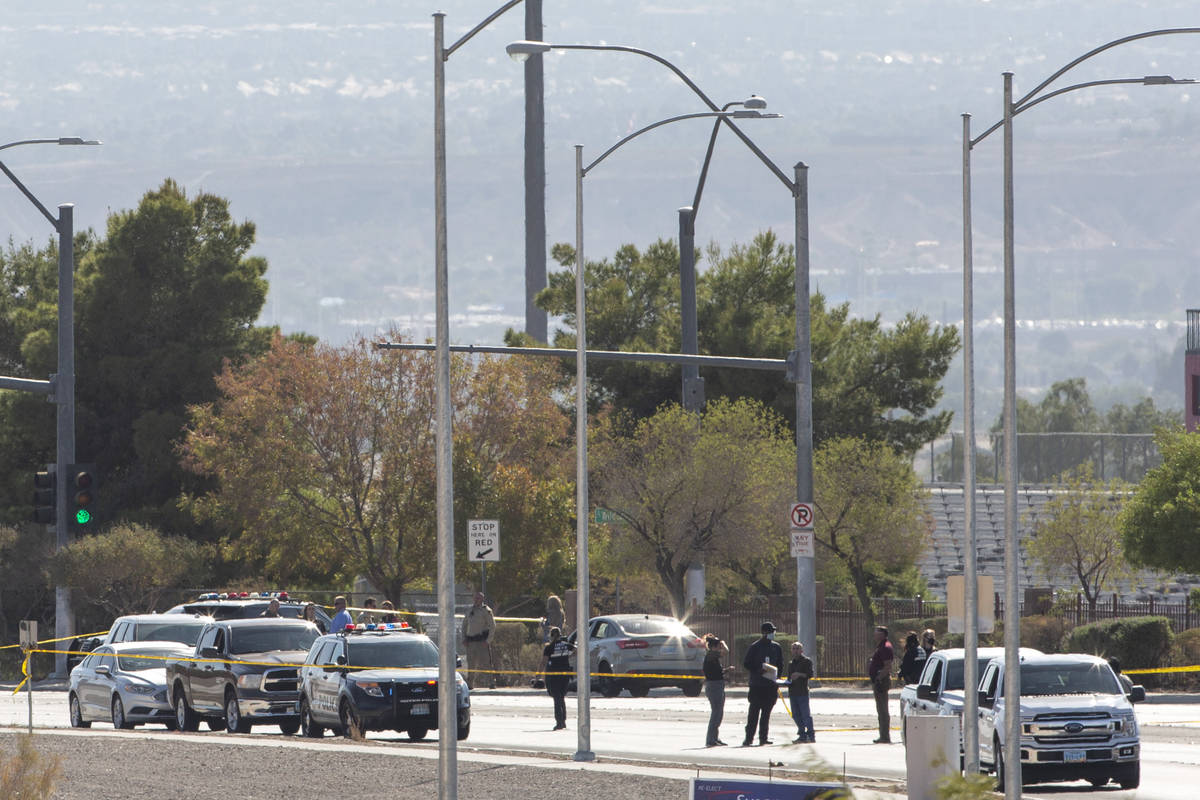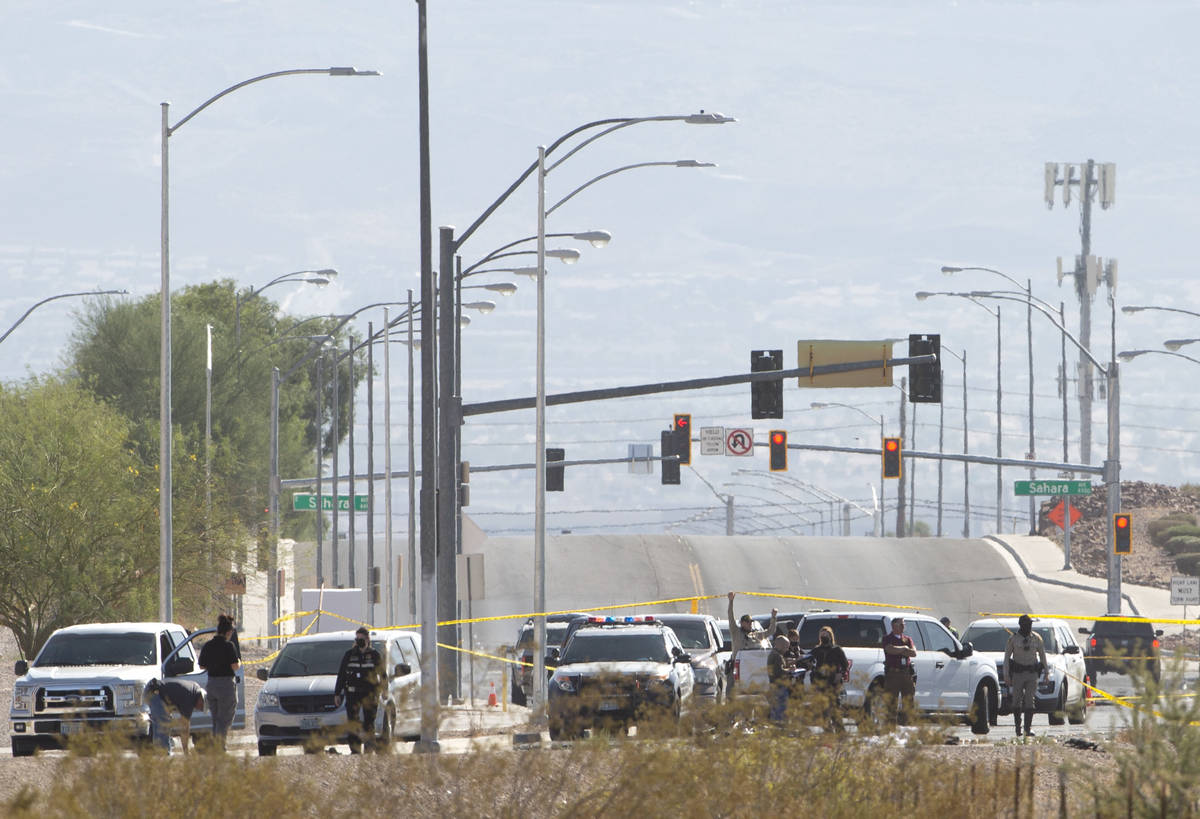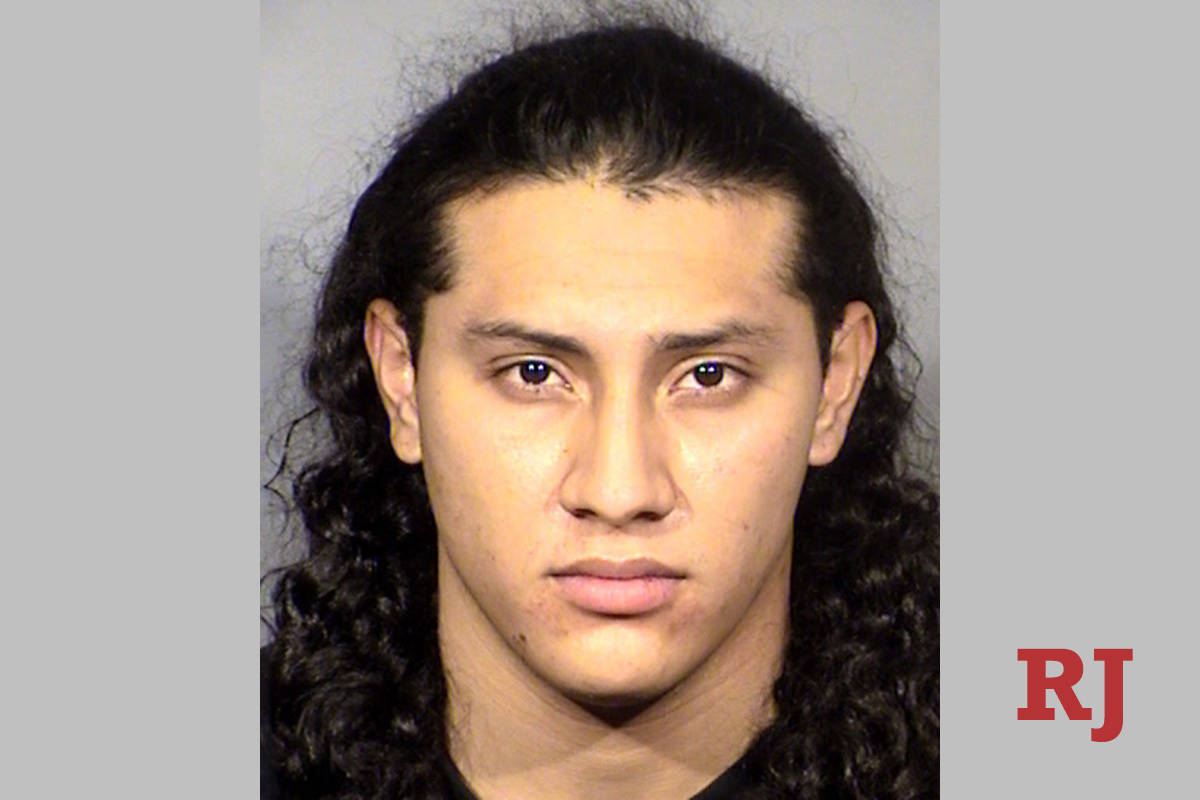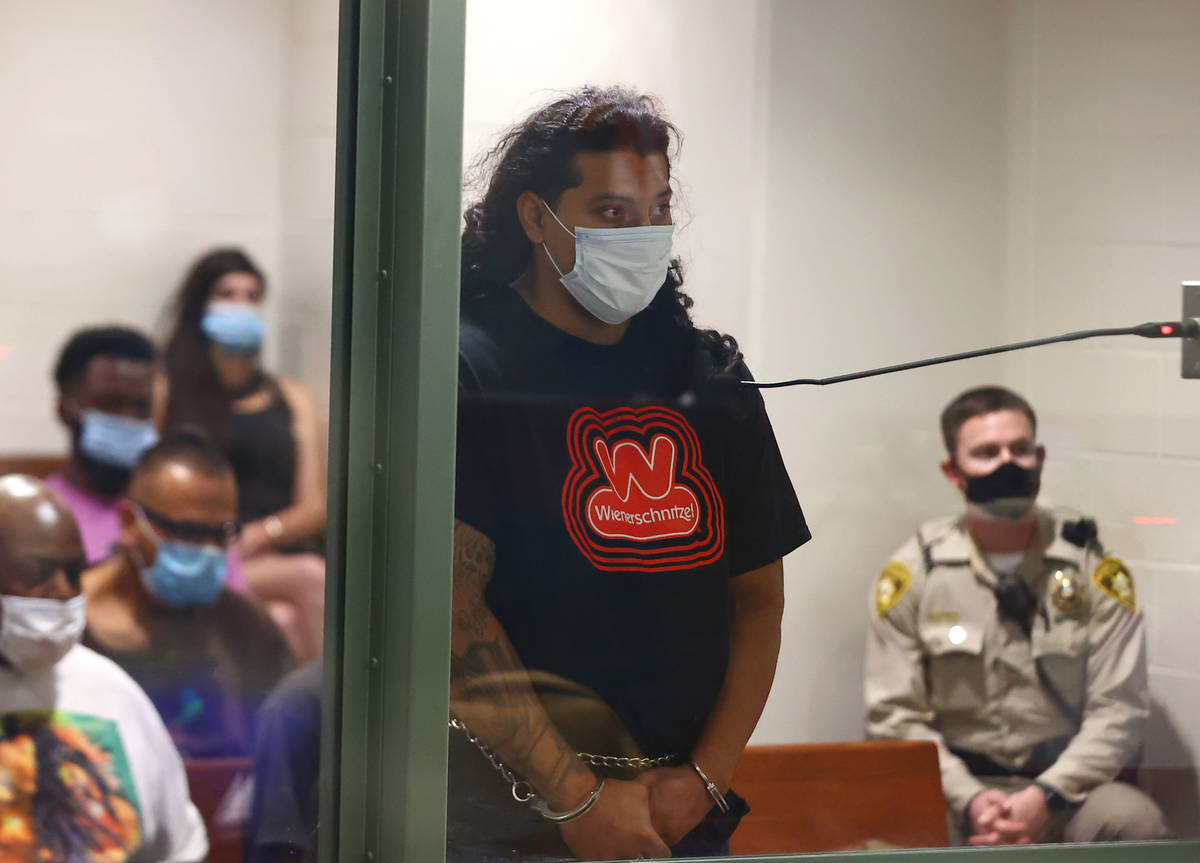 A 22-year-old man was ordered held without bail Monday on a murder charge in the fatal striking of a bicyclist by a minivan passenger who was leaning out of the vehicle.
Clark County Detention Center records show Rodrigo Cruz was booked Sunday on charges of murder and violation of parole. Police said Cruz was behind the wheel of a minivan Sunday morning when a bicyclist in her mid-50s was killed near Hollywood Boulevard and Sahara Avenue. A passenger in Cruz's Toyota Sienna pushed the woman while he was hanging out of the window, then fell from the vehicle and also died.
Police described the deaths as "senseless."
Witnesses described a speeding burgundy van headed south beside two other cars along Hollywood about 7:30 a.m. before a man riding on the windowsill of the van tried to strike a couple on a walk, and then shoved the woman on the bike.
The couple told investigators that the bicyclist, who was identified in a police report as Michelle Weissman, said "good morning" to them as she passed while riding in the bicycle lane.
Witnesses stopped and tried to perform CPR on Weissman after she fell to the ground. Police said she died at the scene.
The momentum of hitting the woman caused the passenger to fall from the car, skid about 150 feet on the asphalt and suffer a fatal injury when he hit his head on a streetlight.
The minivan fled before police arrived, but three women in a gold Ford Focus stopped and told police that they had been following the van near Lake Mead and Hollywood. They identified the passenger in the Sienna as a man named "Gio."
Homicide detectives tracked Cruz and the van, which had a missing passenger side mirror, missing turn signal housing and broken window on the rear passenger door, to his home a few miles away, according to his arrest report.
Cruz initially denied that he was driving the van, the report stated, but later admitted that he was traveling about 50 or 60 mph when the woman was struck.
"He never went back to check on (his passenger) because he was scared since he was on parole and didn't think Gio was hurt," the report stated. "Rodrigo stated he wasn't intentionally driving in a manner to allow Gio to make contact with any pedestrians or the bicyclist."
But the police report stated that evidence showed that Cruz would have been driving in the bicycle lane.
In ordering Cruz held without bail, Hearing Master Amy Ferreira noted that Cruz had two prior felony convictions, along with a parole violation.
Court records show that Cruz pleaded guilty to robbery and conspiracy charges in February 2017 and was ordered to serve 28 to 72 months in prison.
Cruz was arrested in July 2016 after police said he was one of two men who beat and robbed a pair of women and rammed a stolen vehicle into a police car.
Contact David Ferrara at dferrara@reviewjournal.com or 702-380-1039. Follow @randompoker on Twitter. Contact Glenn Puit by email at gpuit@reviewjournal.com. Follow @GlennatRJ on Twitter.