Man shot by Las Vegas police near downtown dies
Updated March 21, 2019 - 5:48 pm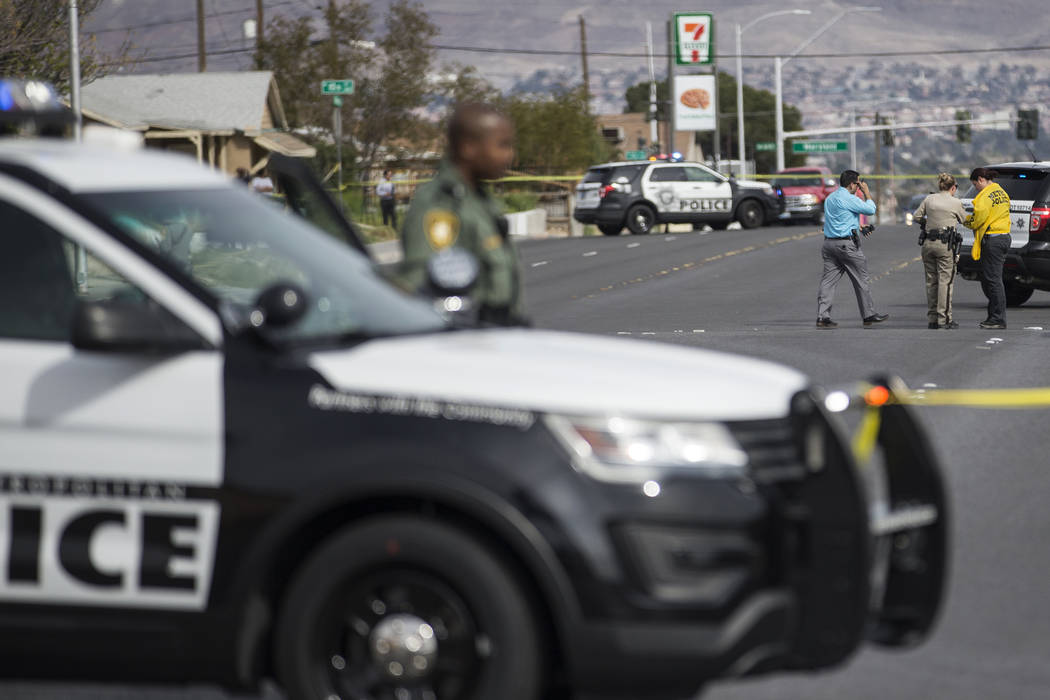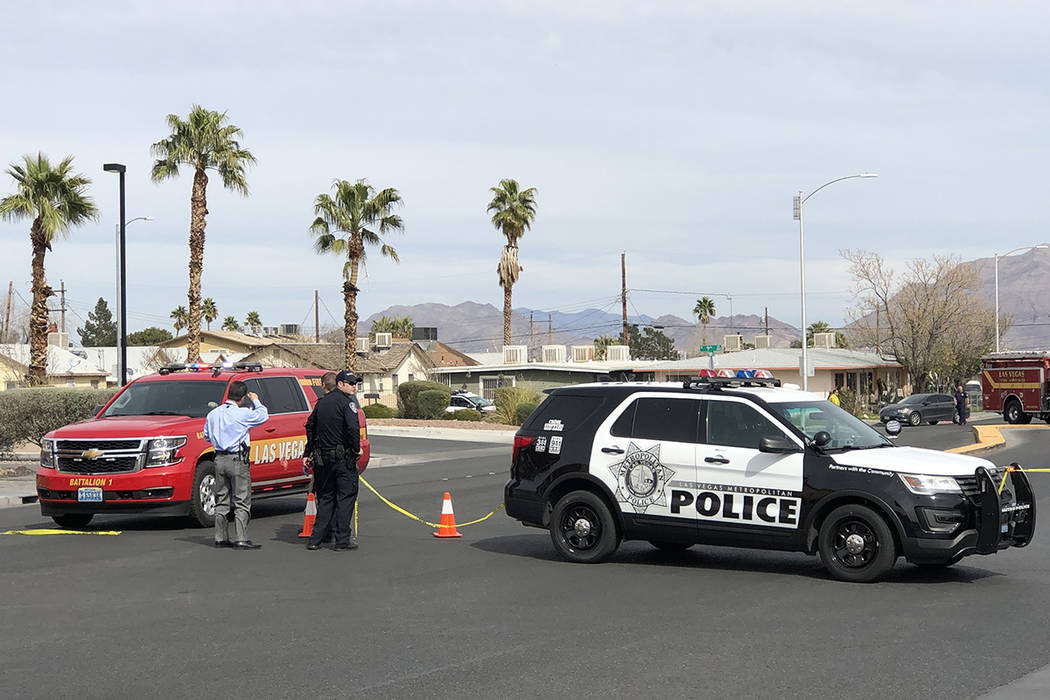 A man shot by Las Vegas police Tuesday afternoon near downtown has died, according to the Clark County coroner's office.
Stevie Garcia, 37, of Las Vegas died at University Medical Center on Wednesday, the coroner's office said. The Metropolitan Police Department identified him at a news conference Thursday, and police spokesman Aden OcampoGomez said that is the name listed in his criminal history.
Police received a report that Garcia had a loaded gun and was threatening family members, but detectives later determined Garcia's gun was not loaded, Assistant Sheriff Brett Zimmerman said during the news conference.
Garcia did not fire his gun, Zimmerman said.
Garcia's sister called police at 2:43 p.m. Tuesday to report that Garcia was threatening her with a loaded gun, as well as threatening to kill their father, Zimmerman said. Garcia was still armed as officers pulled up to the house, in the 500 block of North Ninth Street.
Capt. Kelly McMahill previously said Garcia's brother called police. Zimmerman said Garcia's sister reported he was "spinning the cylinder of the revolver" and that he was high.
Zimmerman said that at 2:47 p.m., four officers fired a total of 18 rounds at Garcia, who was hit once, in the head. It was unclear Thursday which officer fired the fatal shot.
The coroner's office confirmed Thursday afternoon that Garcia died of a gunshot wound to the head, and his death was ruled a homicide.
Police in the shooting were Sgt. Kenneth Nogle, 34; Sgt. Jason Harries, 33; officer Zachary Soloman, 28; and officer Gregory Ludwig, 27.
Nogle has been employed with Metro since July 2003, Harries since May 2007, Soloman since March 2018 and Ludwig since June, police said. All are assigned to the Downtown Area Command's community policing division, and they have been placed on routine paid administrative leave pending a review of the shooting.
Three of the officers were wearing body cameras, while Nogle, who was working as a plainclothes officer, was not. Zimmerman said Metro does not require plainclothes officers to wear cameras.
A brief clip from one of the officers' cameras was played at the news conference and showed an officer yelling "drop the gun" at Garcia before firing multiple times. In a zoomed-in version of the video, Garcia is seen holding a gun pointing toward the ground, then raising his arm.
Officers found a revolver at the scene matching the family member's description of Garcia's gun, police have said.
Garcia has been convicted of four felonies in Nevada: attempted possession of controlled substances in 2018, disobeying a police officer while driving under the influence in 2017, domestic violence in 2011 and evading a police officer in 2010, Zimmerman said.
If he survived, Garcia would have faced charges including five counts of assault with a deadly weapon on a protected person, two counts of assault with a deadly weapon constituting domestic violence, and being a prohibited person in possession of a firearm.
Garcia's death marked Metro's sixth police shooting of 2019 and its second fatal shooting. At this time last year, Metro officers had been involved in three shootings, one fatal, Zimmerman said.
Contact Katelyn Newberg at knewberg@reviewjournal.com or 702-383-0240. Follow @k_newberg on Twitter. Review-Journal staff writer Jessica Terrones contributed to this report.