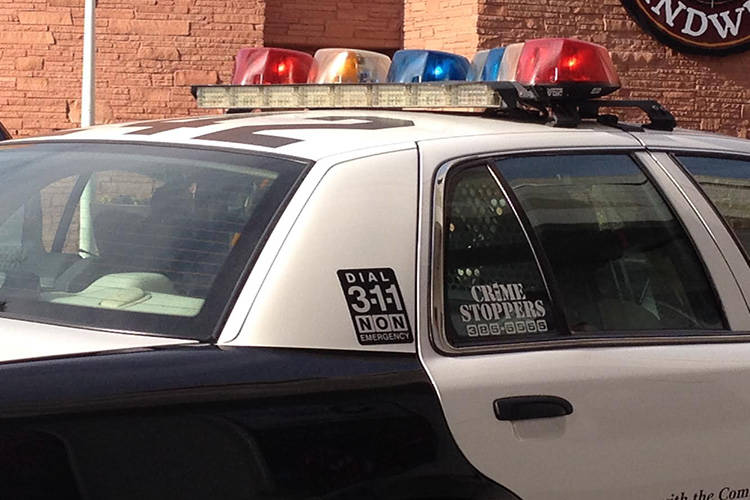 Murder charges against two men were dropped after they told Las Vegas police that a deadly shooting last month in the west valley was in self-defense.
Jaylon Carter and Bennie Sampson previously were charged with murder in the death of Marquaire Ravon Collins, 20, who was shot about 2 a.m. Aug. 29 on the 1000 block of Redlands Circle, near Washington Avenue and Tenaya Way.
But their charges were dropped after they received legal representation and gave a statement to police saying that the shooting was in self-defense, said Carter's defense attorney, Robert Langford.
Carter and Sampson met Collins for a drug deal that ended in an exchange of gunfire between Collins and one or both of Sampson and Carter, Metropolitan Police Department homicide Lt. Ray Spencer said. It wasn't clear who fired first, but Spencer said it appeared the shooting was the result of an attempted robbery during the deal.
"After interviewing both of them, the evidence at the scene did support that," Spencer said.
Metro contacted the district attorney's office to discuss the self-defense aspect of the case after speaking with Sampson and Carter.
Prosecutors couldn't disprove self-defense beyond a reasonable doubt, Chief Deputy District Attorney Marc DiGiacomo said in a statement.
"As such, we had an obligation not to proceed on the charges unless additional evidence is uncovered," he said.
Their charges were formally dismissed Sept. 6, court records show.
Metro detectives determined that Collins, who was found suffering from multiple gunshot wounds and with a .40-caliber handgun in his hand, fired twice, Carter's warrant said.
Police determined that Sampson or Carter fired five times, the warrant said.
Contact Mike Shoro at mshoro@reviewjournal.com or 702-387-5290. Follow @mike_shoro on Twitter.
1000 Redlands Circle, Las Vegas