Murder suspect says he stabbed man after victim came toward him
December 14, 2017 - 9:22 pm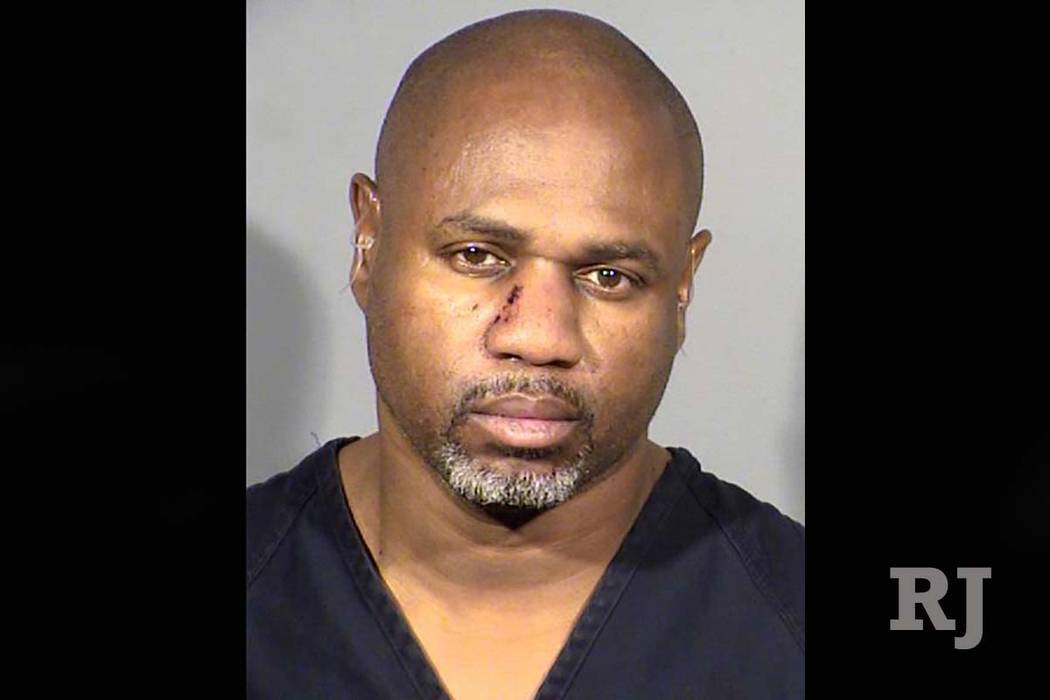 A murder suspect told Las Vegas police he tossed the knife he said he used to fatally stab a 21-year-old man during a fight outside a northeast valley home Monday, according to police documents.
Thomas Cash, 52, said he broke and discarded the knife he plunged into the chest of Ezekiel Devine, 21, according to a Metropolitan Police Department arrest report.
Cash remained in Clark County Detention Center Thursday night on a count of murder. His bail was set at $250,000, jail records show.
Police said Devine died after a fight about 6:55 p.m. Monday on the 4000 block of Pistachio Nut Avenue, near Craig Road and Lamb Boulevard.
Devine and his friend arrived at the house of the friend's girlfriend to pick up their child, but the couple got into a physical fight outside the home.
Cash, the girlfriend's stepfather who was inside the house, walked outside and fought with the boyfriend. The arrest report indicates Devine soon intervened and also fought with Cash.
"It appeared Ezekiel was running away from Thomas as the fight continued down the street," the girlfriend told officers. Cash stabbed Devine once in the chest and then ran from the scene, police said.
About 2 a.m. Tuesday, Cash called a homicide detective and said he wanted to talk, the arrest report said.
Cash told them Devine came toward him, and he grabbed a black folding knife from his pocket and stabbed Devine once in the chest. The suspect told police he got rid of the knife after learning Devine had died.
Devine's friend, however, told police that Cash lunged at Devine and that he saw a "shiny" object in the suspect's right hand, the arrest report said.
Cash also said he never saw a weapon on Devine, according to the report, but he believed Devine punched him while holding something in his hand "due to the pain of his punch."
The Clark County coroner's office ruled Devine's death a homicide.
His death marked the 240th homicide in Clark County and the 208th homicide Metro has investigated this year, according to Las Vegas Review-Journal statistics, which include the 58 people killed in an Oct. 1 mass shooting as well as deadly officer-involved shootings.
Contact Mike Shoro at mshoro@reviewjournal.com or 702-387-5290. Follow @mike_shoro on Twitter.