North Las Vegas police clarify student's role in fight before shooting
Updated September 26, 2018 - 1:14 pm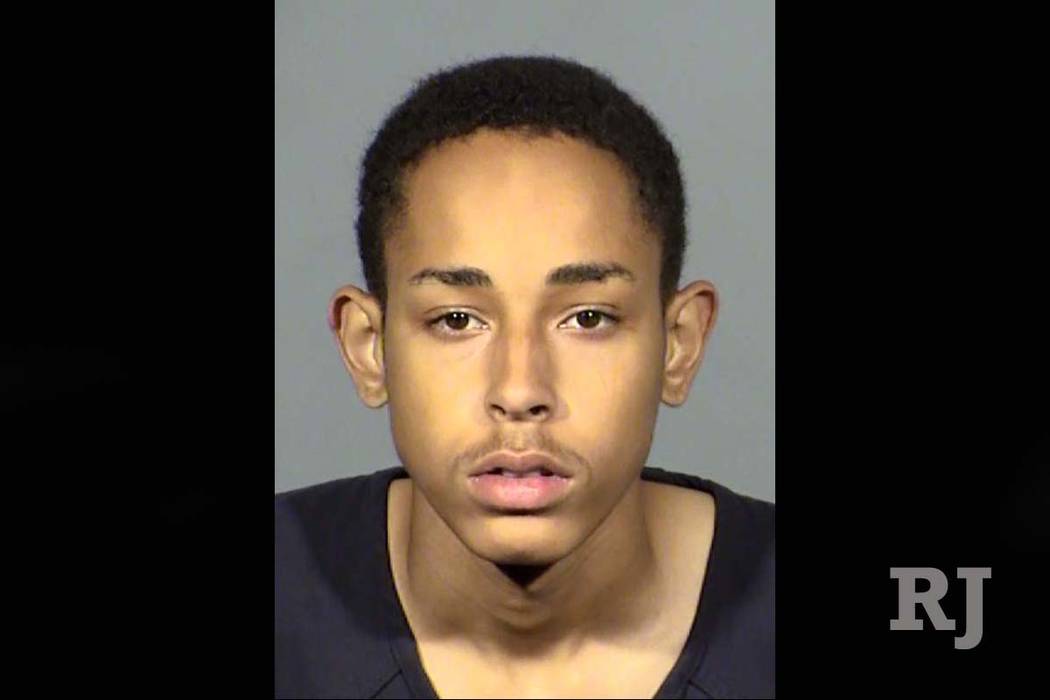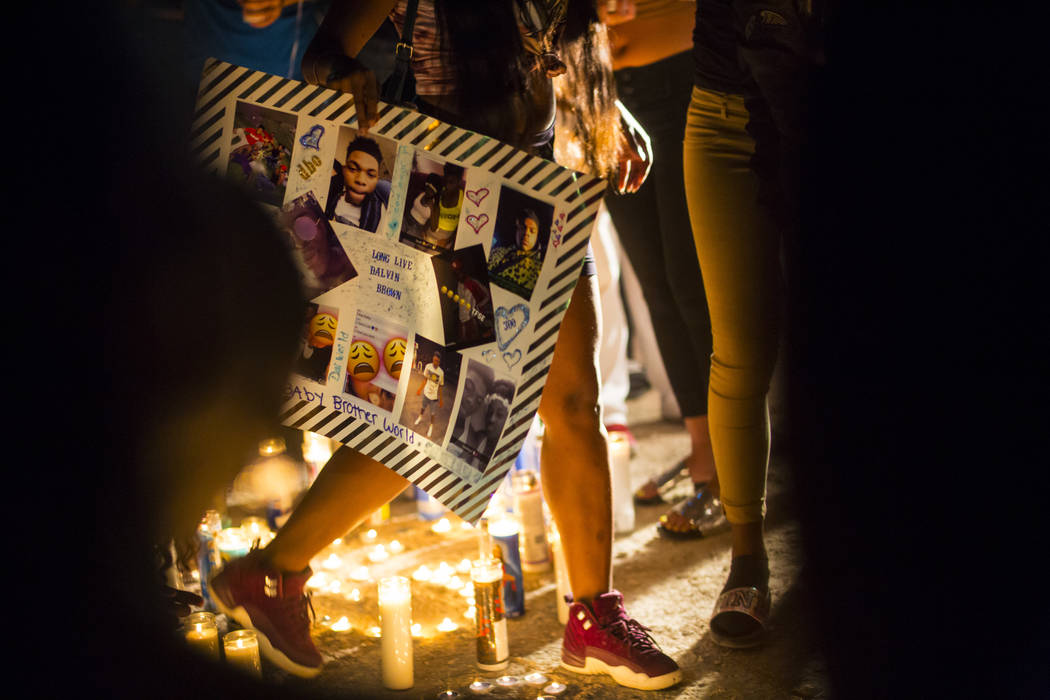 North Las Vegas police said they provided incorrect information Tuesday about an 18-year-old Canyon Springs High School student killed this month.
Police incorrectly characterized Dalvin Brown's role in a fight outside the high school that ended in his death.
Brown was one of three students who "jumped" another student the afternoon of Sept. 11, North Las Vegas police spokesman Eric Leavitt said Wednesday. The fight was planned, and another person tried to intervene, according to an arrest affidavit.
The affidavit and a criminal complaint accuse Sakai French, 16, of shooting Brown, who died at University Medical Center.
The fight began about 2:35 p.m. Sept. 11 near the baseball fields on the campus' west side, the affidavit said.
French, who faces charges of murder and possession of a weapon on school property, was enrolled as a junior at Cheyenne High School.
Police identified French as a suspect through witness interviews, Facebook photos and a yearbook photo, a North Las Vegas police detective wrote in the affidavit.
"(One witness) looked at the (redacted) class pictures, found a picture of Sakai French and stated, 'That's him,'" the affidavit said.
Eight traffic cones marked spent cartridge casings next to where Brown was found, the affidavit said.
French was arrested last week in the 3900 block of Diamond Gem Court, near Alexander and Cimarron roads. His bond was set at $1 million, court records show.
An attorney representing French, Michael Becker, said he was still gathering evidence in the case and declined further comment.
The other two students involved in the fight are not facing charges, Leavitt said.
Contact Mike Shoro at mshoro@reviewjournal.com or 702-387-5290. Follow @mike_shoro on Twitter.