Parents arrested after Las Vegas police find body of missing child
Updated September 3, 2018 - 8:07 pm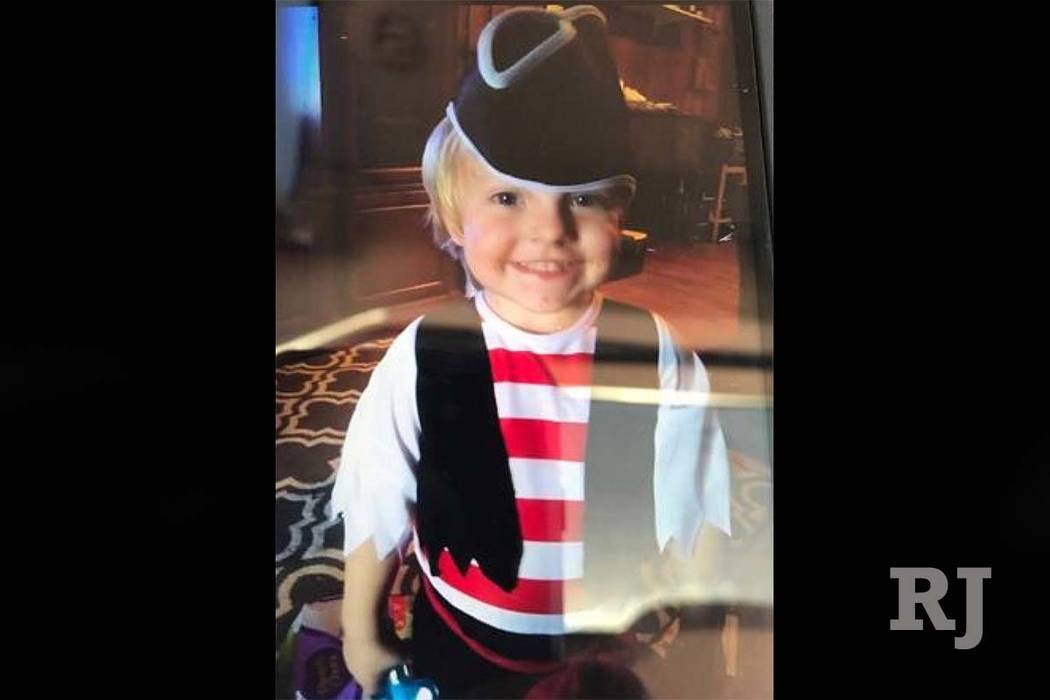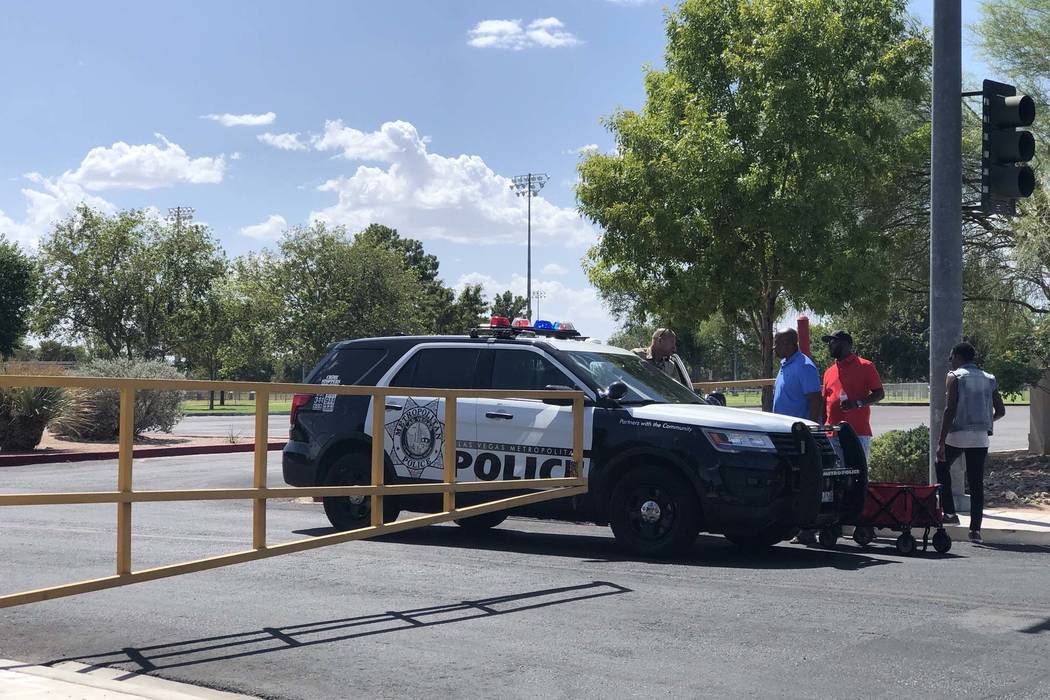 Las Vegas police on Monday arrested the mother and father of a 3-year-old boy reported missing after finding the child's body in a remote area near Lake Mead National Recreation Area.
Metropolitan Police Department homicide Lt. Ray Spencer said Daniel Theriot was found dead early Monday morning after his mother, 20-year-old Cassie Smith, reported him missing about 8:45 a.m. Sunday at Sunset Park.
Smith told arriving officers that she had taken the child to the park to feed the ducks when her phone rang. She said she turned her back on Daniel and when she turned around, he was gone. But Spencer said officers began to doubt her account after no one at the park recalled seeing the woman and child together.
As officers searched the immediate area, some officers went to check the apartment where the child lived and made contact with Smith's boyfriend, 40-year-old Joshua Oxford, and Smith's other son, who was being supervised by Oxford.
Child Protective Services took Smith's other son, who is 2 years old, into custody and transported him to Sunrise Hospital, where medical staff discovered signs of physical abuse.
Detectives conducted further interviews and eventually located Daniel deceased in a remote area near Lake Mead early Monday. It was not known what led them to the area.
As a result of the investigation, detectives arrested Smith and Oxford. Both were transported to the Clark County Detention Center and booked on one count of child abuse or neglect. Murder charges are pending until the cause and manner of death are determined by the Clark County coroner's office, police said.
Police believe Daniel was killed at least 12 hours before he was reported missing. Spencer would not reveal how the child died, but said it was "absolutely disturbing" and that "there was nothing accidental about it."
Spencer said the family had never been investigated by CPS, but said the parents have criminal histories.
"Having children is stressful. Having toddlers is stressful. Having babies is stressful," Spencer said. "If you find yourself in a situation where you cannot care for your child, you can take your child to a fire station, you can take your child to a hospital, but this is absolutely — this is hard to deal with."
Police and FBI agents on Sunday were at the Kensington Suites apartment complex in Las Vegas asking if residents had seen Daniel, resident Jim Robinson said. The complex is located near the intersection of West Bonanza Road and Rancho Drive.
Robinson, 42, said he saw the family and their dog move into a third-floor apartment in the same building he lives in about two weeks ago. He had spoken to Oxford, whom he knew only as "Josh," once after they saw police raid an apartment in another building.
Robinson said he had seen Daniel and Smith's other son outside a few times, usually dirty and never wearing shoes, but he was surprised to learn what had happened to Daniel.
"The dude seemed weird, but the mother would smile and engage you in conversation, even though she wouldn't say much," Robinson said. "She didn't seem like the type of person who would hurt her child."
Last month police shot and killed a knife-wielding man at Kensington Suites after he cut one officer and threatened another. Robinson said between that and Daniel's death, he was considering looking for a new place to live.
"I've got to get away from here," he said.
Contact Max Michor at mmichor@reviewjournal.com or 702-383-0365. Follow @MaxMichor on Twitter. Review-Journal staff writer Michael Scott Davidson contributed to this report.