Report reveals details about North Las Vegas day care shooting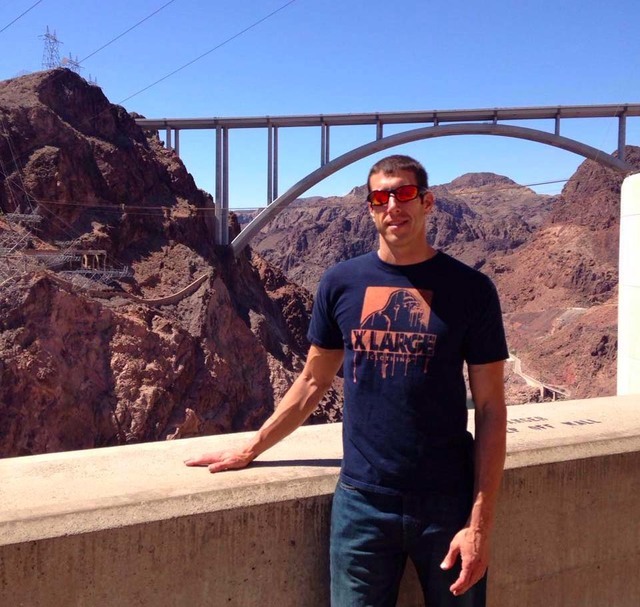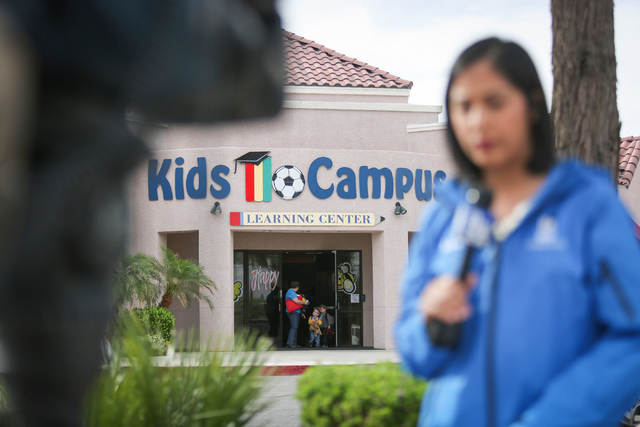 Christina Franklin felt so threatened by her ex-boyfriend that she took classes for a concealed-weapons permit and was waiting on the paperwork so she could protect herself.
She went to North Las Vegas police May 4 and told them he had followed her to their children's day care center, a violation of a protective order against him.
They turned her away citing a lack of evidence, according to an investigative report from the North Las Vegas Police department.
One day later, Franklin was dead.
Franklin, 27, was fatally shot by her ex-boyfriend, Travis Spitler, 40, in front of the day care facility on May 5 as she arrived with their two children, who were seriously wounded in the attack.
Spitler had no trouble getting the weapon. According to an investigative report released this week, he decided to buy a gun in March. He lied to a private seller about his criminal history, which included an open domestic violence case in Arizona, and had a revolver in his possession before the end of the month.
Because the seller did "not know or have reasonable cause to believe" Spitler wasn't allowed to own a gun, the sale was legal. Spitler's purchase, however, was illegal because the protective order stipulated he couldn't own or buy a gun.
The revolver traded hands a little more than a month after Spitler was served the protective order on Feb. 8. Franklin applied for the order Jan. 12, three weeks after Spitler punched and kicked her in front of their children at the family's North Las Vegas apartment, sending her to the hospital with life-threatening injuries.
Franklin testified against her ex in his May 3 preliminary hearing, where he was ordered to stand trial on charges of domestic battery, forgery and dissuading Franklin from testifying.
When she picked her children up that afternoon from their day care at 3901 N. Martin Luther King Blvd., she spotted her ex's white Dodge pickup.
Franklin called the district attorney's office to report Spitler had visited the children's day care, a violation of the protective order, and was told to file a police report. But when Franklin and her new boyfriend, Corey Flores, went to the police station the next day, a representative told them that "there was no reason" to file a report because "they didn't have any pictures or evidence to back up their claim," the investigative report reads.
A North Las Vegas spokeswoman said Thursday that although the department doesn't require evidence to take reports, "in this case the victim told the officers she did not actually see the suspect himself, only that she had seen his truck driving in the area."
No police report was taken.
On May 5, Franklin and Flores left their home about 5:45 a.m. Flores drove his daughter to her school, and Franklin drove to Kids Campus.
Franklin arrived at the day care about 15 minutes later.
That's when Spitler pulled up behind her still-running Jeep in a rented black Dodge Dart, got out and began firing.
Spitler fired at least four rounds from the revolver, striking his ex-girlfriend twice in the back. Their 3-year-old daughter was shot in the buttock; their 4-year-old son was struck in the right shoulder.
The gunfire halted briefly, and day care employees saw Franklin's son running toward the glass doors, stumbling and falling several times, bleeding from his shoulder. An employee opened the door, ushered the boy inside and laid him on the ground, using a towel to apply pressure to the wound while another teacher called police.
"I got shot," the boy told the teachers.
Outside, Spitler walked toward Franklin and their daughter, both knocked to the ground by the first gunshots, and stood at the woman's feet. He shot her once more below her left ear.
With seven more bullets in the pocket of his black hooded jacket, Spitler turned the gun on himself, firing a final round into the side of his head.
The day care employees saw the little girl moving at her mother's shoulder, but didn't know where the shooter was and couldn't risk leaving the building.
A man drove into the parking lot moments later with his wife and daughter and saw the small girl, still alive and moving next to her parents' bodies.
He parked his car around the corner, ran back to the front of the school, scooped up the little girl and sprinted to the school's doors. After he passed the child to the day care employees, he ran back to his car and drove his family away from the day care.
It was "readily apparent" Spitler and Franklin were dead, but he thought the shooter might still be in the area, he told police later.
The Kids Campus employees who pulled the girl inside told detectives her hair was dripping with what they believed was her mother's blood. They didn't realize she had been shot until police arrived.
Both children were taken to University Medical Center in serious condition.
When police visited the children at the hospital, the boy, who hadn't spoken since he was taken into the intensive care unit that morning, was sitting up in bed, watching television and playing with a toy. Nurses said the girl had said things like "My dad shot me" and "My dad shot my mom" repeatedly since she was admitted.
Both children were expected to recover fully.
Later, in Franklin's Jeep, police found a copy of her protective order against Spitler and court records of his domestic battery arrest in Tucson, Arizona, in 2015.
In Spitler's rented Dodge Dart, which he had picked up from an Enterprise dealership about 3:45 p.m. the day before, police found a two-thirds-full bottle of homemade whiskey and a duffel bag with a mostly empty box of ammunition. Detectives believe Spitler rented the car so his ex wouldn't recognize his truck.
Police searched Spitler's apartment after the shooting, and on the kitchen counter, they found what police described as a handwritten apology letter to his parents.
Detectives concluded that Spitler's hearing on May 3 triggered the shooting. They also wrote that they don't believe Spitler meant to kill the children.
On a GoFundMe page made in Franklin's memory, a friend of Franklin's wrote May 18 that the children were doing well and would be going home soon to their grandmother, Franklin's mother.
Contact Kimber Laux at klaux@reviewjournal.com or 702-383-0283. Find @lauxkimber on Twitter.